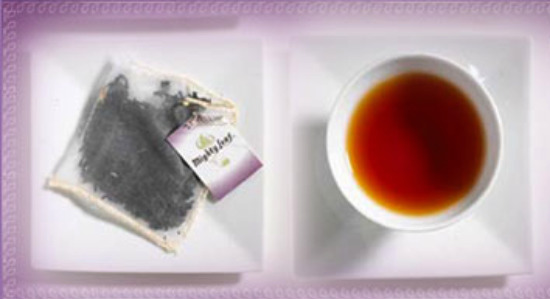 I attended a conference over the weekend and had the extreme fortune of trying my first ever Mighty Leaf Tea. As you all know, I am a tea-loyalist, with my faves being Tazo Awake, Harney and Sons Paris tea and English Breakfast. But I have to admit, Mighty Leaf Tea really threw me for a loop – the chamomile citrus was fantastic – so fantastic that I actually swiped an extra one to take home with me! Like Harney and Sons tea sachets, Mighty Leaf uses whole leaves in their cute little sachets, which makes the tea rich with flavor and very classy. Mighty Leaf also carries organic brands of tea which I think is very cool.
I'm actually headed out to Whole Foods today to see if I can find the English Breakfast sachets. Wish me luck!
By the way, do you consider yourself a tea snob or tea loyalist? What's your favorite tea?
Jen