Hello All! I had another highly productive day today. I was so productive, that I gave myself a break this afternoon and had a nice big treat….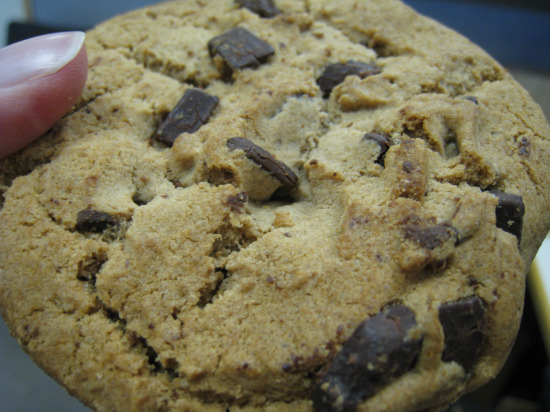 A great big chocolate chip cookie from Panera Bread. It was a little dry, so I only ended up eating about 2/3 of the cookie. I also enjoyed some hot chamomile tea from Higgins and Burke while eating my cookie (forgot my Tazo at home)….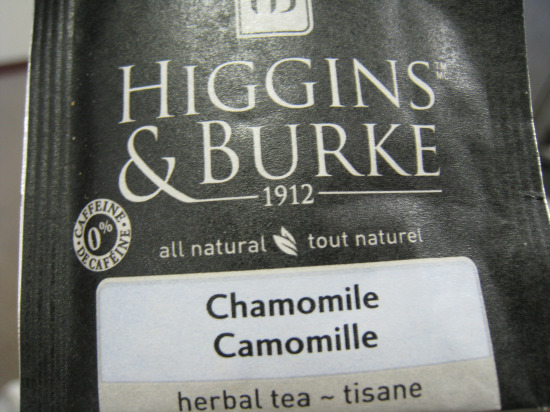 I never did end up going to Whole Foods. I was on the conference call for longer than I had planned, then had another spontaneous meeting. I'm going to make a concerted effort to go tomorrow.
Tonight, Scott was working late so I decided to make dinner simple and have leftover chicken soup…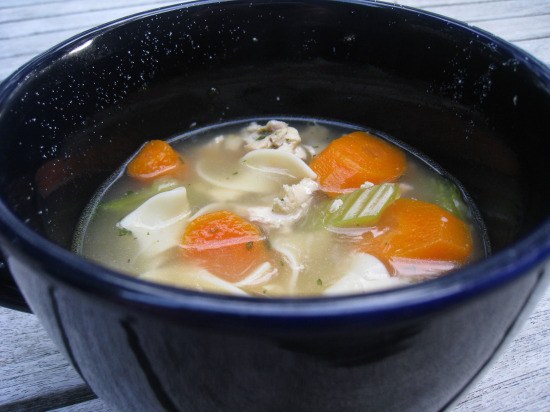 …which tasted mighty good!
The Healing Powers of Chicken Soup
Chicken soup may be very simple but it is simply amazing. It is low in calories and fat, is a great source of protein, vitamins A, C, and a whole host of others. But, what's really amazing about chicken soup is its ability to heal. Nearly 10 years ago, a landmark study in the journal CHEST found that basic chicken soup really does help to prevent or treat a cold or the flu, because of its potential anti-inflammatory effect on the body. See, mom really was right when she told you'd feel better after eating your chicken soup! I wonder what else she was right about..hmm…
After dinner, I cleaned up the house a bunch because it was left in such disarray this morning – and I can't stand a messy house!
Then, I was in the mood for something sweet so I topped off the night with a little dessert…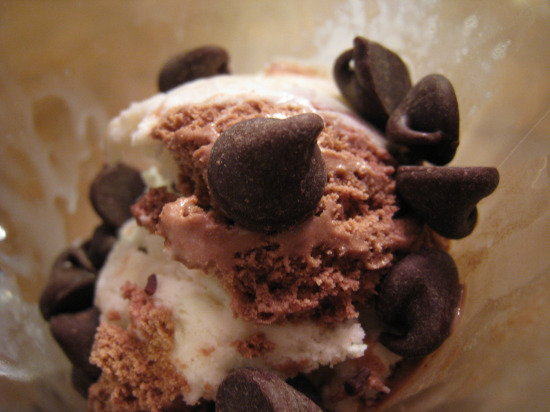 One scoop of Breyers all-natural chocolate and vanilla ice cream and 1 tbsp semi-sweet chocolate chips. Just enough.
Now, I need to get some work done before heading to bed. Have a great night everyone!