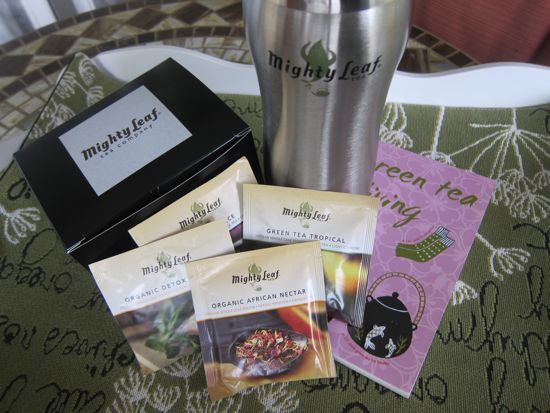 The official start of Fall is just a few days away. You all know how I love the fall – especially for fall running. But the cooler weather is also a great time to start drinking my favorite teas again. I drink tea quite a bit in the Fall and Winter months, mostly because it keeps me warm on those cold days but also for the fantastic health benefits. However, I tend to slack off a little from April-August when the temps start to rise. I know that many people drink hot tea all year long (like this guy), but when it is warm outside, a cold Starbucks coffee just hits the spot.
A few months ago, on a rare occasion when I was drinking tea in the summer, I bought my first box of Mighty Leaf Tea. I had tried the tea at a restaurant a few days prior and just had to have a box for myself. The organic breakfast from Mighty Leaf has a classic taste – similar to an English Breakfast, completely full-bodied and delicious – particularly with a little cream.
Mighty Leaf Tea Giveaway
Fast-forward to the present where I am very excited to report that Mighty Leaf Tea has kindly sent me a few of their products to giveaway. Here's what one lucky reader will get….
A stainless steel Tea Top Brew Travel Mug – (still in the box!) It's awesome for drinking your tea in the car on the way to school or work!
12 pouches of Mighty Leaf tea – 3 each of Green Tea Tropical, Orange Dulce, Organic African Nectar, and Organic Detox Infusion
A copy of Green Tea Living – This is a freebie from me! It's an awesome book about the health benefits of tea and all the awesome things you can do with it!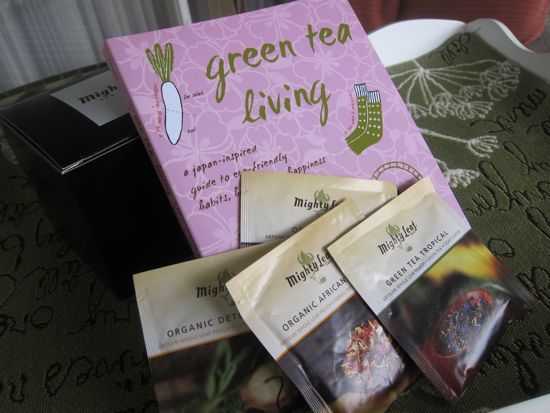 To enter, you can either:
Leave a comment on this post telling me what your favorite flavor of Mighty Leaf Tea is or which flavor you'd most like to try. OR
Tweet/retweet this post over Twitter
You have until Tuesday, September 21, 2010, at 9 PM Central to enter the giveaway. I can't wait to hear all your comments! You are seriously going to love these giveaway items!!