Evening everyone. I had a super productive afternoon at work reviewing a bunch of health and medical studies that will be coming out next week. I also edited a few product videos that will be released in the next month or so. See – you can accomplish quite a bit on a Monday – even without Starbucks!
Late this afternoon, i snacked on some yogurt that I brought from home…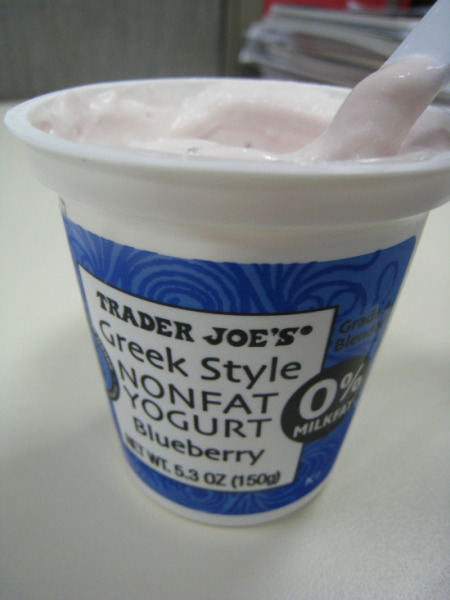 I had Trader Joe's nonfat Greek yogurt, blueberry flavor. I swear this yogurt tastes like blueberry muffin batter – no joke!
I didn't get home from work until nearly 6:15 PM (again – ugh!). Even though I was pressed for time, I was able to make the fastest turkey tacos ever. They were on the table, ready to eat by 6:45 PM. Snappy, snappy!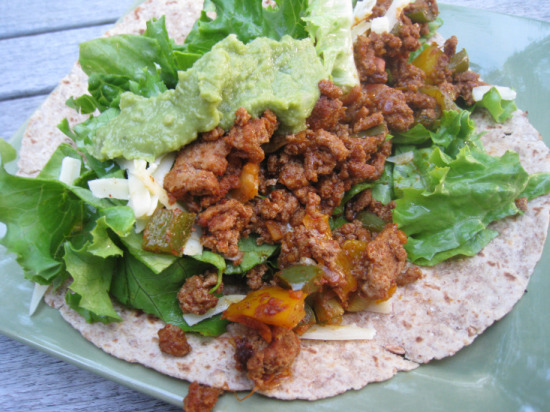 They were also really tasty. My taco consisted of a bunch of chopped roma tomatoes; at least a cup of red leaf lettuce; Tillamook Vermont white cheddar cheese; taco meat made with ground turkey, yellow and green bell peppers, onions, and taco spices; and a big dollop of Wholly Guacamole – all on a whole wheat soft tortilla – so YUM!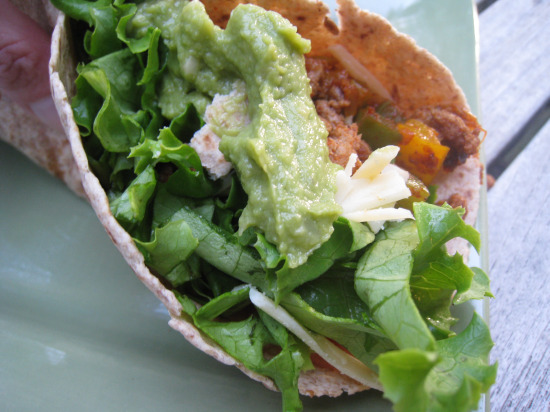 For dessert, I made a childhood favorite, Rice Krispy Treats..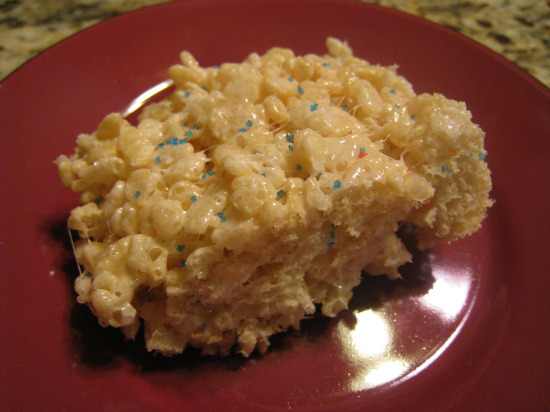 I like to make them using about 3/4 of the butter that it calls for in order to cut down on some of the unneeded fat. I also added a few red and blue sprinkles to this batch just to give the krispies some color and add a little fun!
Now, I'm headed to bed…need to be up by 6 AM for my very cold run – it's supposed to be 45 degrees tomorrow morning. There may even be a frost…I can't believe it will only be September 1!
Also stay tuned tomorrow as I start my own daily shot of wellness with Zola juice shots. 
Have a great night everyone.