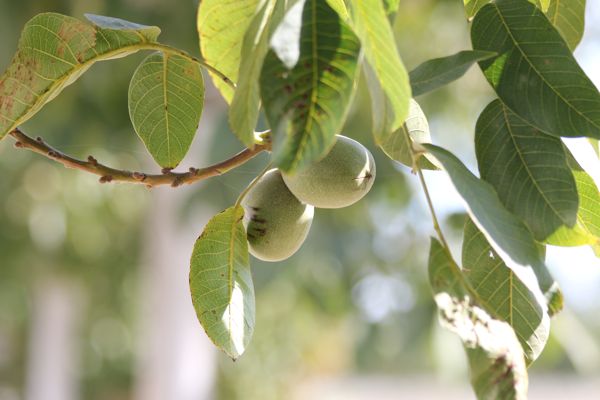 I recently had the great pleasure of touring California's walnut county on behalf of the California Walnut Commission. The tour was quite an adventure that spanned two days – two days of learning about walnut harvesting and processing, as well as the many great benefits that walnuts hold.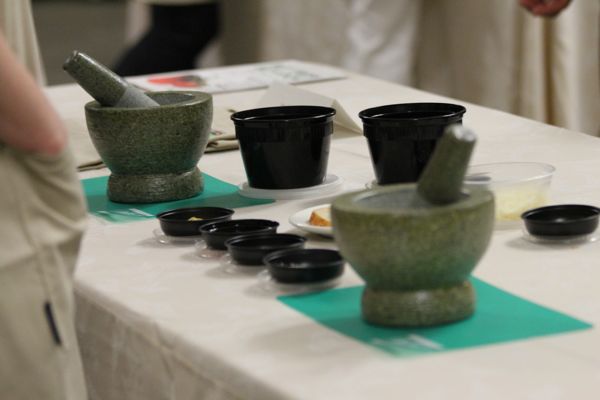 My adventure started at the beautiful Citizen Hotel in downtown Sacramento where I joined a group of 20-25 other journalists and walnut experts for an elegant dinner. Prior to dinner, we watched cookbook author Mollie Katzen and Chef Michael Tuohy from Grange restaurant whip up some very easy pesto.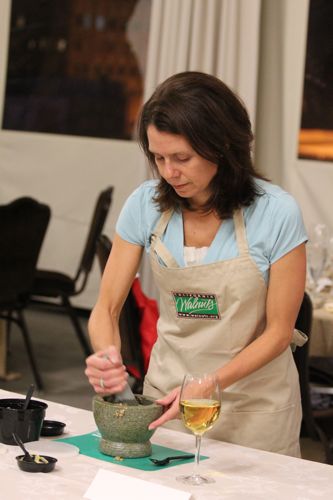 We all proceeded to get our hands a little dirty making Chef Tuohy's own version of white walnut pesto. This was, by far, the best pesto I have ever tasted and not just because I made it. I am not a huge fan of pine nuts or basil in pesto, which are standard ingredients for many restaurant pestos. But Chef Tuohy's white pesto was made with a base of cheddar, olive oil, red wine vinegar, dijon mustard, and, best of all, ground walnuts! Again – the best pesto I have every tasted! Don't worry, I do plan on posting the recipe in a few days!
Our cooking demo was followed by a three-course dinner, with walnuts playing a starring role. We also were very fortunate to hear award-winning researcher and author Dr. Brian Wansink discuss some of the pitfalls to American eating, much of which was discussed in his book, Mindless Eating.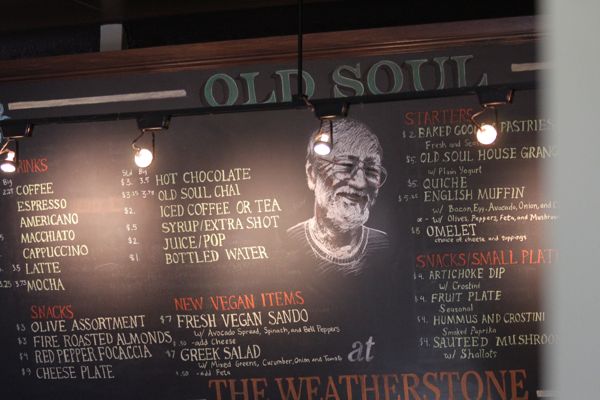 The next morning, we were treated to a walnut-studded breakfast at Old Soul Co. in Sacramento, which included walnut scones, banana walnut sweet bread, and even spinach and goat cheese quiche with walnuts.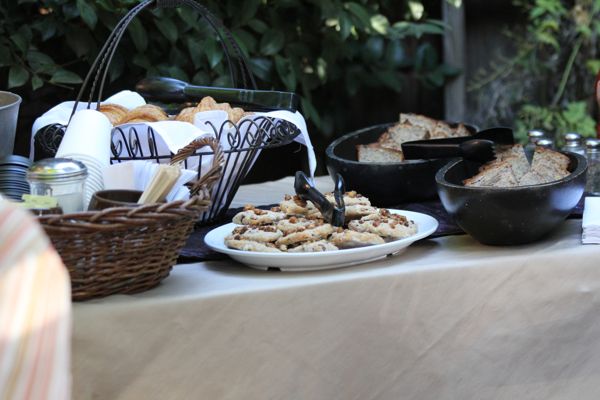 After breakfast, we headed to the main event – a tour of the walnut trees at Fedora Farms in Meridian, CA. Here we learned about the varieties of walnuts, how they are shaken from the tree and collected, and how they are hulled and dried before being sent to the processing plant. What I was impressed by most about Fedora Farms was how much time and care they put into harvesting quality walnuts – it really is a great source of pride for the Fedora family and for walnut growers in general. Like Fedora Farms, most walnut farms/orchards are experiencing a fantastic harvest this year. According to the California Walnut Board, California will produce a record harvest in 2010, estimated at 17% larger than that seen in 2009.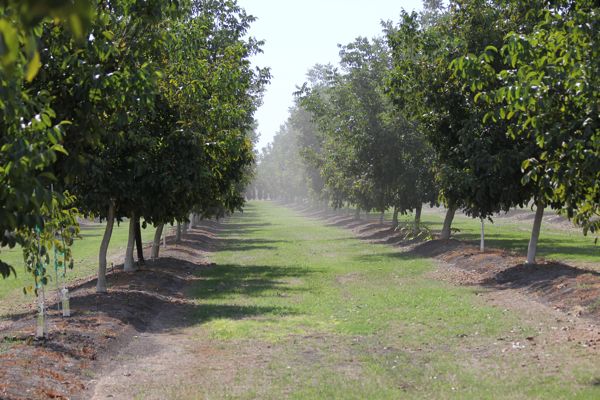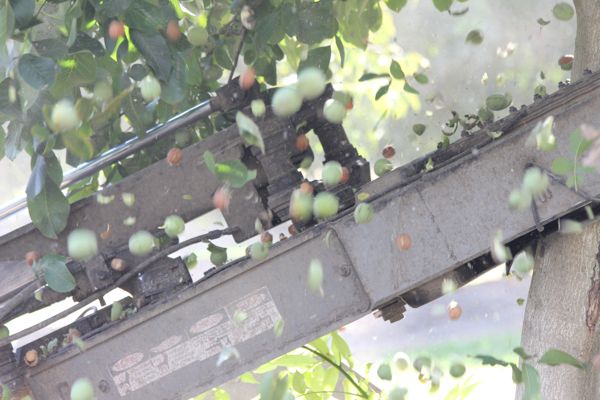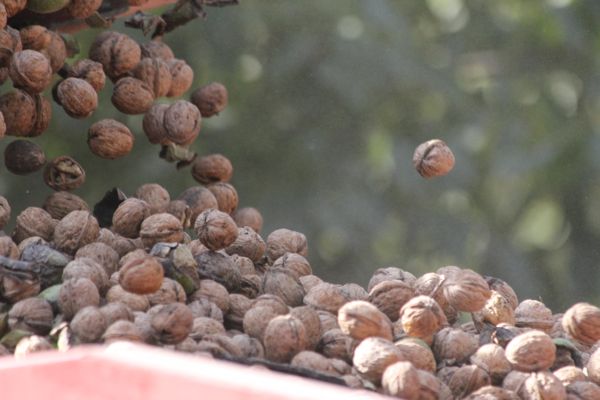 Lunch was a gourmet meal underneath the walnut trees provided by Chef Patrick Mulvaney, owner of Culinary Specialists Catering. Chef Mulvaney prepared a first-class lunch for our tour, right in the middle of the walnut orchard – very classy! Oh, and did I mention the menu included 4 uses for walnuts, including the chocolate pudding!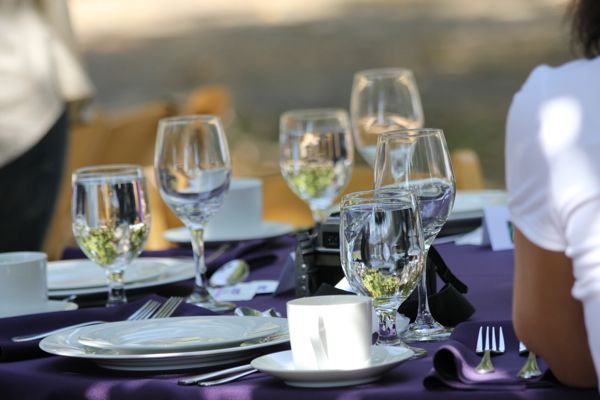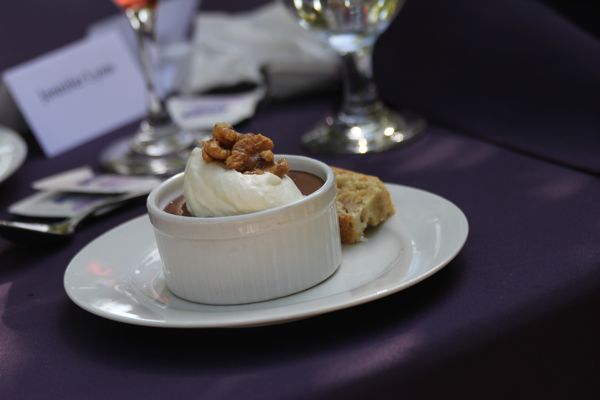 After lunch, we headed to Yuba City to visit the Sacramento Valley Walnut Growers, where they process, package, and distribute the walnut grown in the area. What surprised me most about the processing and packaging of the walnuts was how many steps are in the quality control process – I counted at least four but I'm sure there were more!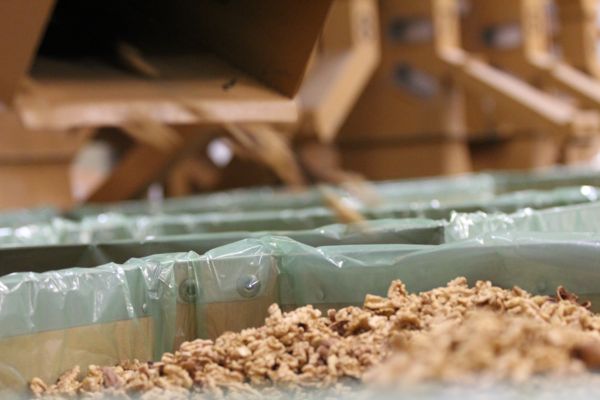 For dinner, we headed back to downtown Sacramento to The Kitchen Restaurant, touted as one of "the most entertaining and distinctive dining destinations in Sacramento." This meal and whole experience truly lived up to the hype. Not only was the atmosphere like no other that I had experienced (when do you ever get to go into the kitchen of a restaurant and just hang out?) but the food was unbelievable! Granted, I did not eat all of the 6 courses because they included seafood and beef, but the presentations were extremely entertaining and amazing looking!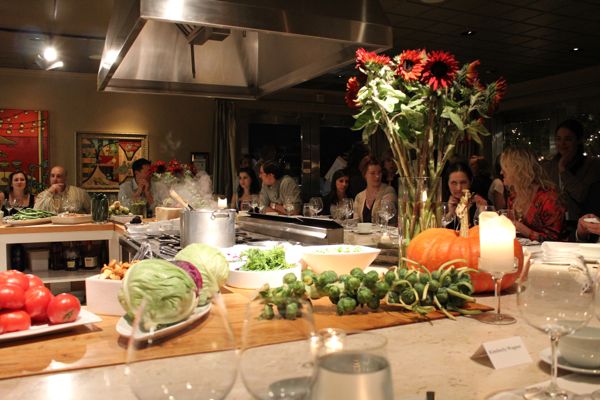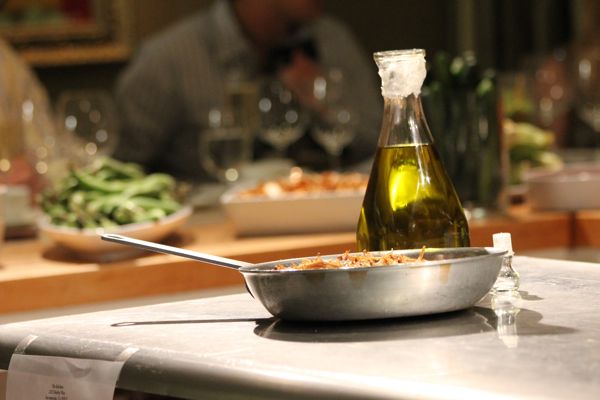 Aside from the highly interactive dinner preparations, I was really impressed with the fact that each dish could be, and was in my case, tailored to fit each guest's likes/dislikes. Don't care for frog legs? No problem! They will just replace them with tender breaded chicken made to look like frog legs – so  you don't feel completely left out! Furthermore, as a testament to the Chef's creative genius, 5 of the 6 courses included walnuts. After my 5-hour culinary experience, I was quite full and ready to fall into a deep, walnut-induced food coma.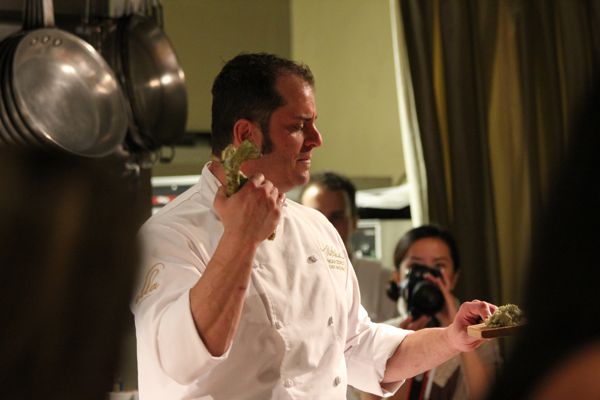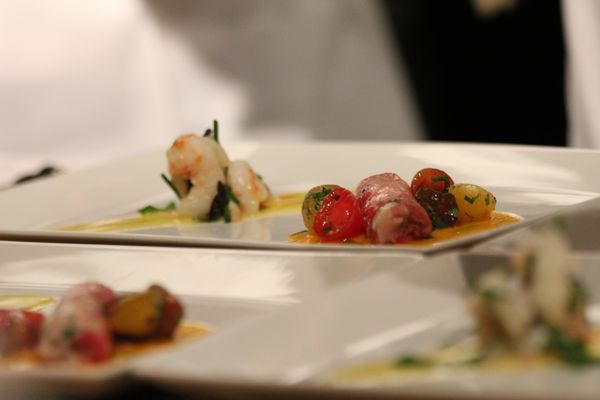 Overall, the California Walnut Harvest gave me a new perspective about the growth, harvesting, and processing of walnuts. It's not every day that I get to see a food that I love go from the tree to the table. And, although I have written about the many health benefits of walnuts before, this tour reinforced how healthy these little nuts are and how incorporating them into any meal is possible and easy.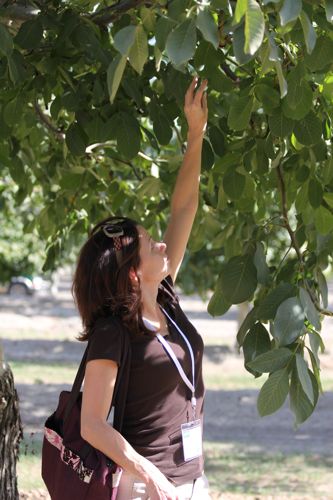 If you don't know by now, walnuts are one of the best, if not the best, nuts in regard to nutritional value. Don't believe me? Check out the California Walnut Commission to see the full details!