Hey Everyone! Hope you had a great evening. My husband and I spent the evening with his parents and had a wonderful time, like always. We arrived at their house about 6 PM and chit-chatted a bit over appetizers…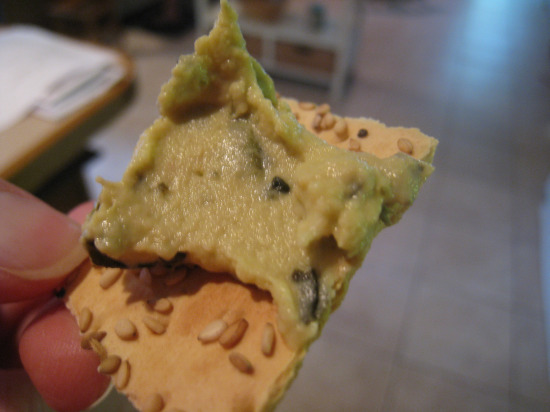 We had spinach-artichoke hummus from Whole Foods which I thought was fantastic! I was a little thrown off by the green color at first, but then when I tried it I forgot all about the color.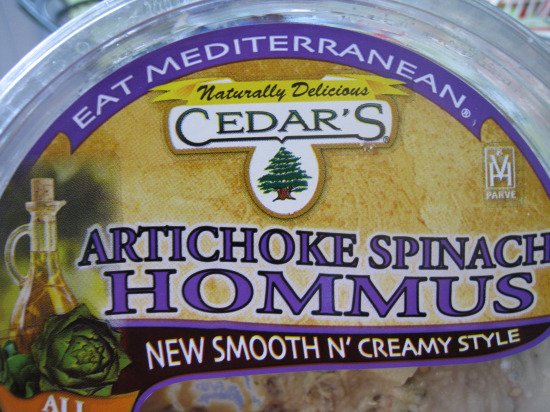 For dinner, we all started with salads made with baby spinach leaves, red onions, strawberries, and a mix of dried cranberries and sliced almonds.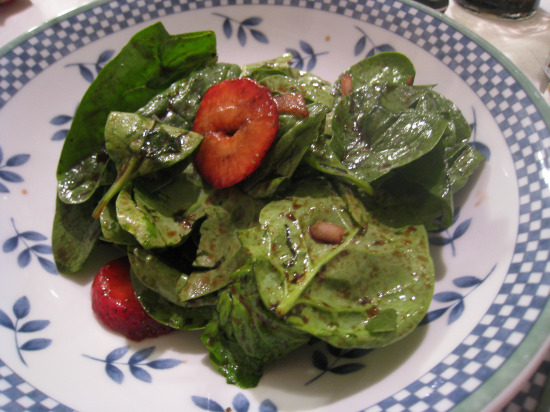 My husband made the dressing which was a mix of balsamic vinegar, olive oil, and spices. It was super zesty and a great balance with the sweet strawberries.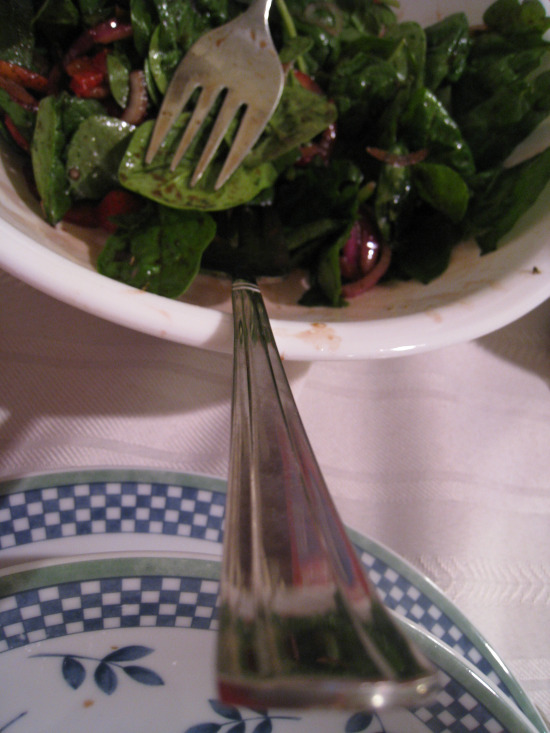 This is my husband, trying to be a fancy photographer.
For the main course, my in-laws and husband had tilapia, but because I'm not a fan of fish or seafood of any kind, my mother-in-law also made lemon-broccoli chicken for me.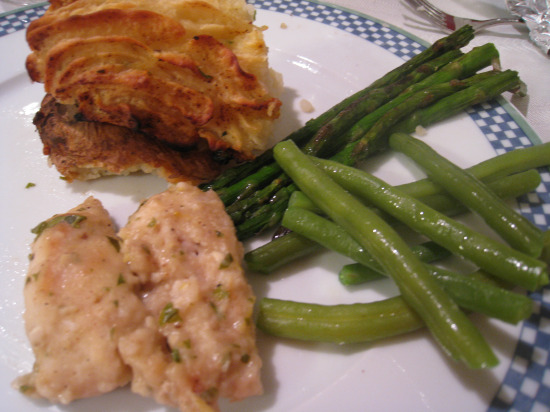 We also had a twice-baked potato from Whole Foods which tasted very close to restaurant style potatoes – so yummy! We rounded out our entrees with grilled asparagus and green beans. Hmm…so goood and healthy, which makes it even better.
Although my in-laws provided the dinner, my husband and I did spring for dessert…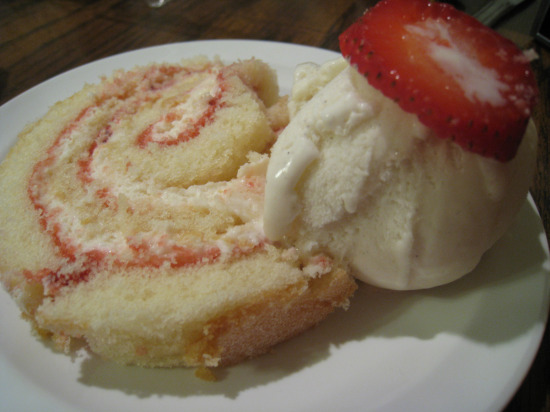 A raspberry and white chocolate roll cake from Fresh Market. We paired the cake with a little Edy's Vanilla Bean ice cream and some fresh strawberries. By this time, I was so full I wasn't even sure I wanted the cake. But I've had it before and know that it's really good, so I couldn't pass it up.
I was so full on our long drive home that I actually fell asleep. Of course I had to wake up long enough to write this post, but now I'm off to bed.
Have a great Friday night everyone!