Hey Everyone! It is an absolutely beautiful day here in Chicago! It's about 70 degrees and sunny. The exceptionally cool weather really helped my long run this morning. I was able to do 6 miles (that's long for me!) with no problem. I think I am ready for summer to be over – bring on the Fall!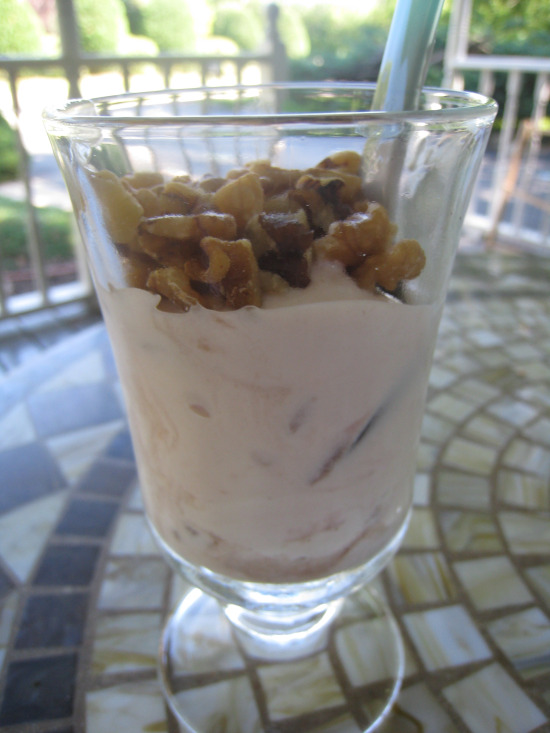 For breakfast, I had the new Oikos Greek yogurt I picked up from Whole Foods – it was strawberry flavor. It was a first for me and it was just yummy with a tablespoon or two of walnuts (for extra MUFA) sprinkled on top.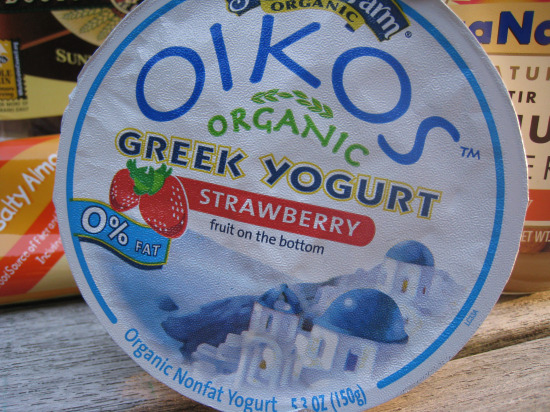 I also tried a new product that was sent to me in the mail – Stevia In the Raw 100% natural sweetener.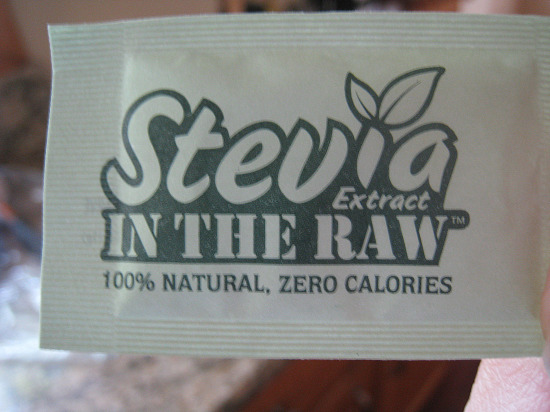 I actually tried it a few weeks ago in homemade lemonade and thought there was a weird after taste to it. My husband just raved about it in his homemade iced tea, so I thought I'd give it another try in my hot tea this morning.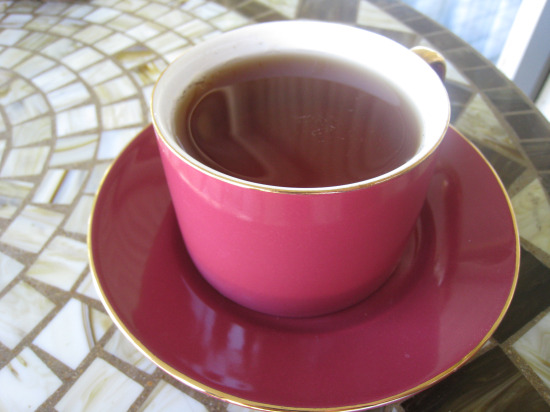 I brewed Harney and Sons whole leaf English Breakfast tea and added 1/2 a stevia packet. I'm sorry to report that the sweetener still has a weird taste and after taste that I just can't get used to. I haven't given up on it completely though – I may try using stevia as a replacement to sugar during baking. I'll keep you posted on how that goes.
After breakfast, I was just lounging around the house, checking emails, etc. I put on my comfy yoga pants from the Gap (my new favorite pants) and my brand new running/yoga shirt from LUCY.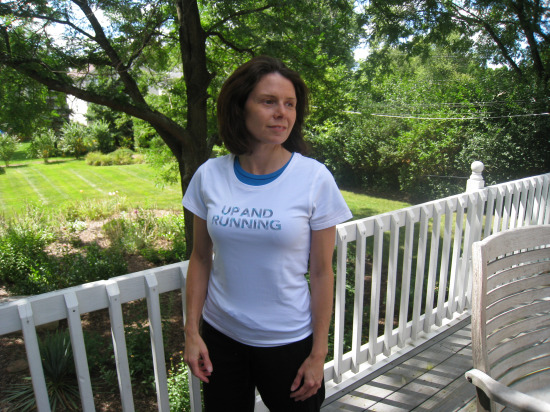 The shirt really describes how my life goes on most days – I'm up and running with the sun!
Lunch was leftovers – the other 1/2 of the chicken sandwich/burger that I ordered from Red Robin on Friday…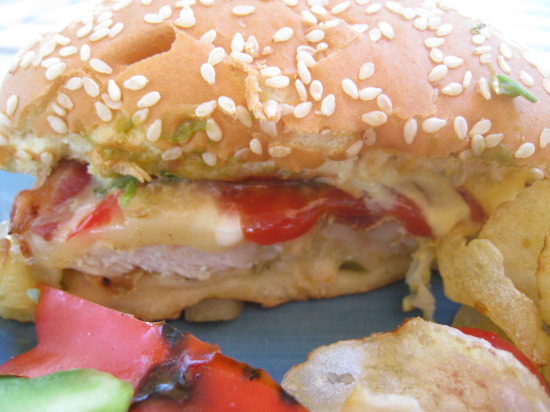 I paired it with some fresh grilled red, green, and yellow bell peppers and grape tomatoes…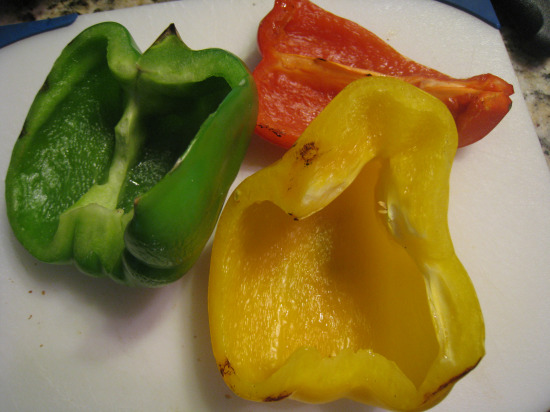 A perfect pepper trifecta!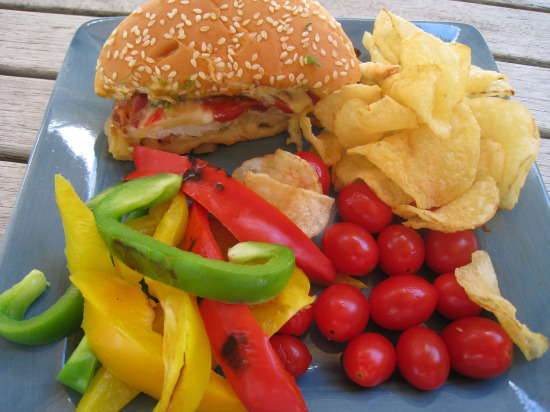 Finally, I had a few Cape Cod low-fat potato chips. My husband and I love Cape Cod chips because they are made from all-natural ingredients and have an awesome flavor.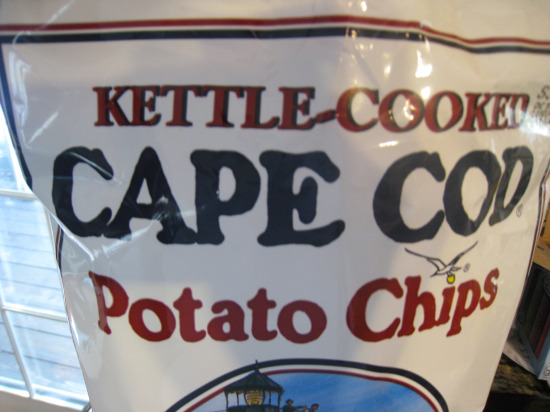 As you can see, they are made with potatoes, oil, and salt – can't get any more natural than that!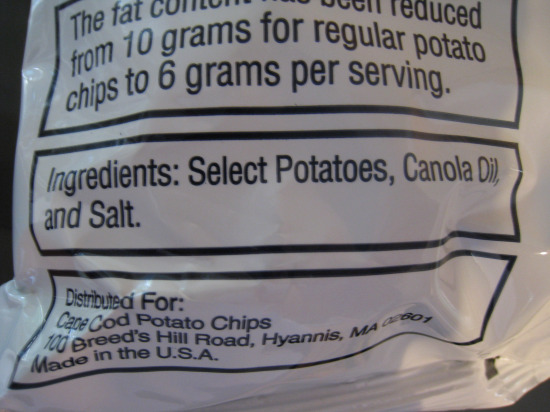 Now, we're both relaxing on our deck before heading off to our nephew's birthday party.
See you all tonight everyone.