Well, it is raining for the third day in a row. I know we need the rain but come on! When I woke up this morning, it was just drizzling a bit, so I laced up my running shoes and headed out the door. It was chilly so I wore running capris and a light rain parka with a hood. I was determined to not let the rain stop me – although I'm sure my ipod had other ideas. I actually don't mind running in light rain. It definitely keeps me cool. A light misty rain also seems to clean away all of the dirt and grime from the ground and leaves things smelling fresher than before. And, somehow, everything just seems quieter, maybe because there are fewer people outside milling about. 
After my wet, but awesome run, I made a quick breakfast parfait….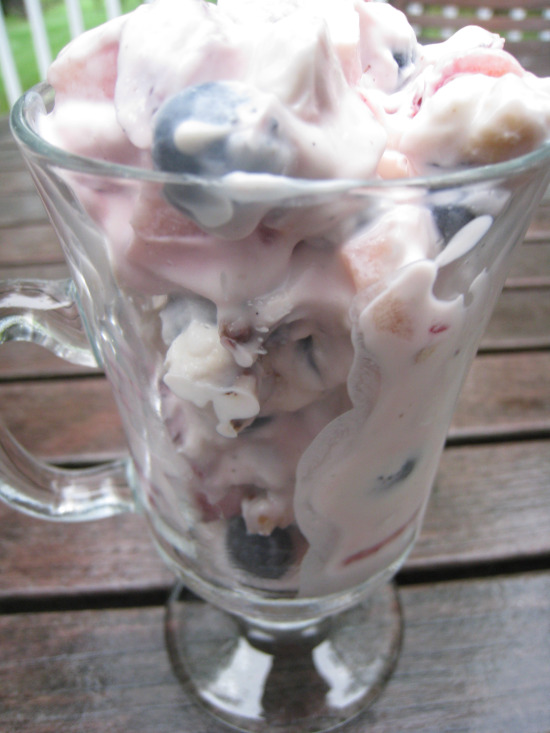 It almost looks like ambrosia salad in the photo! But really, it's not. I mixed one container of Trader Joe's nonfat vanilla Greek yogurt with strawberries, blueberries, and walnuts. 
Seeing as it is my day off, I leisurely got ready and then headed out the door to the mall to see if there were any end-of-summer deals. Well, no real deals to speak of, but Lucy's Fall line of running gear looks very promising.
On my way back from the mall, I met my husband for lunch at our favorite Italian hot spot…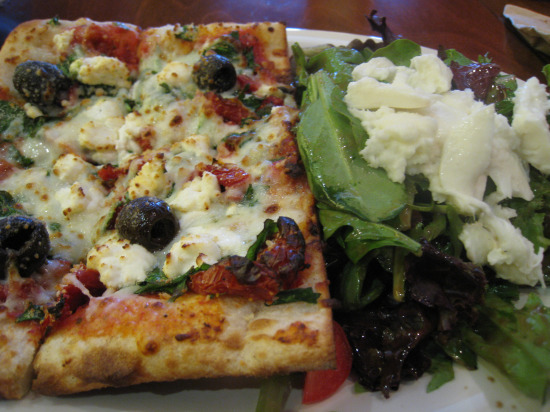 I had a personal pizza topped with (very few) black olives, sun-dried tomatoes, and goat cheese – oh my, this was gooood!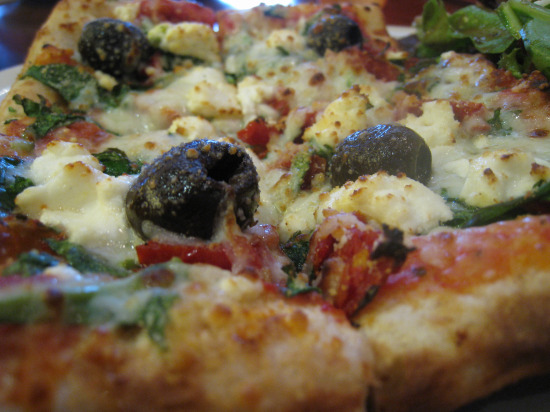 I also had a small Misto salad, made with mixed greens, grape tomatoes, topped with goat cheese and balsamic vinaigrette.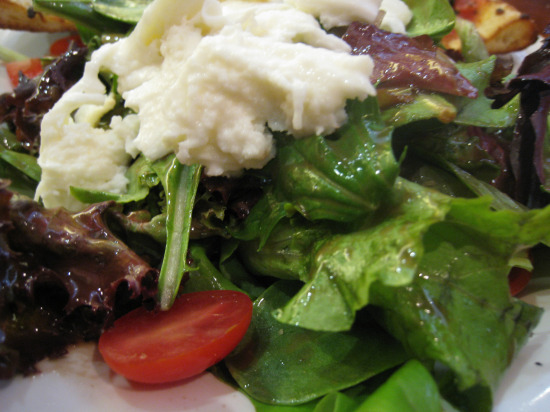 It's time to clean up the house and do a little more reading before heading back out into the rain this afternoon.
Enjoy the rest of your day!