Good morning friends! It's another unseasonably cool and crisp day outside. I actually had to wear a jacket to yoga this morning. Yoga was fantastic today! The yogini really took her time with the class. She was also very patient when 24 people showed up to a class that is supposed to be maxed at 20. But, in true yoga fashion, we all just picked up our mats and moved as close as we could to one another without getting into each other's personal space. With the extra bodies in the room, it was VERY hot – almost like bikram yoga, which I am not used to. People were actually sweating, which I almost never see. But we managed.
After yoga, I tried out a new organic health drink that was sent to me in the mail….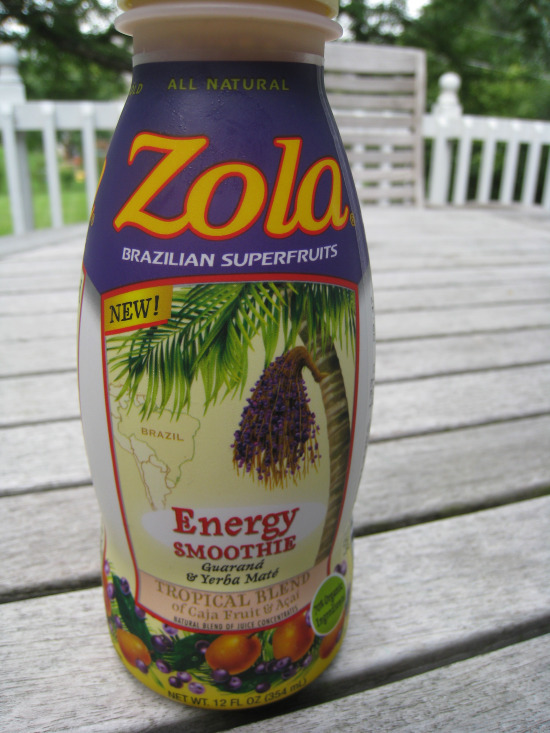 The makers of Zola drinks sent me a big box of juices, smoothies, and a juice-shot drink.  The juices and smoothies are made from a Brazilian recipe and contain superfruits like Acai berry.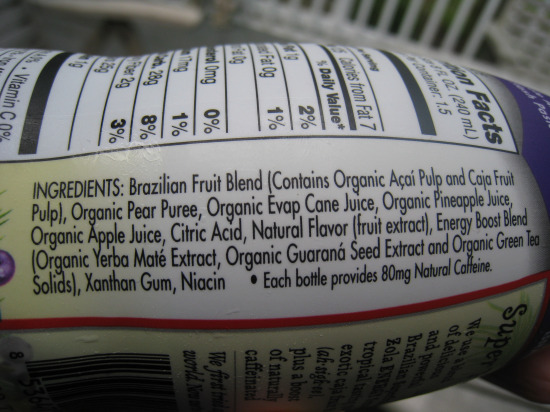 I had an Tropical Blend Energy Smoothie made with Caja Fruit, Acai, and a bunch of different kinds of fruit purees and juices, like pear, apple, and pineapple. It even has green tea in it.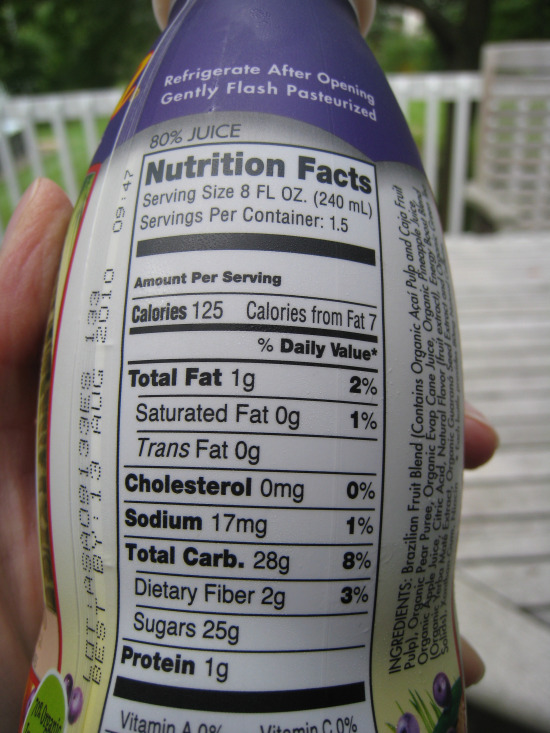 I usually shy away from fruit smoothies and juices because they can be loaded with calories and even fat. This smoothie is 125 calories a serving and has 2 g Fiber – not bad for a smoothie drink. The drink itself has a great flavor, although is not as thick as a typical smoothie.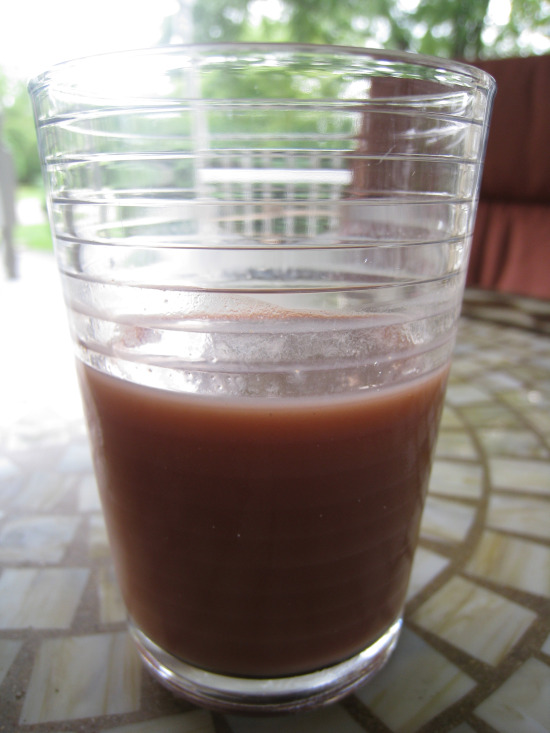 Would I buy this smoothie at the store? Yes, I would definitely buy the juice, particularly for the great flavor and the fact that it is loaded with healthy ingredients. But, because I'm not really a juice drinker, I think I would save this drink for times when I needed an extra boost of energy or vitamins, like when I feel a cold coming on.
Aside from the juice, I also made a small bowl of Strawberry-peanut butter oatmeal…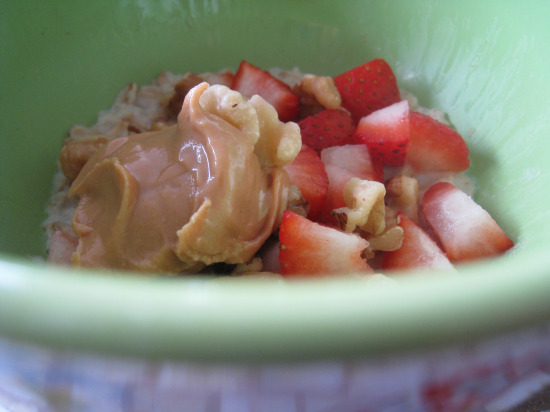 I started with 1/4 cup whole oats mixed with 1/2 cup skim milk. After I microwaved that for 2 minutes, I added 2 strawberries, 2 tbsp of walnuts, and dollop of MaraNatha all-natural creamy peanut butter. Hmm…so good..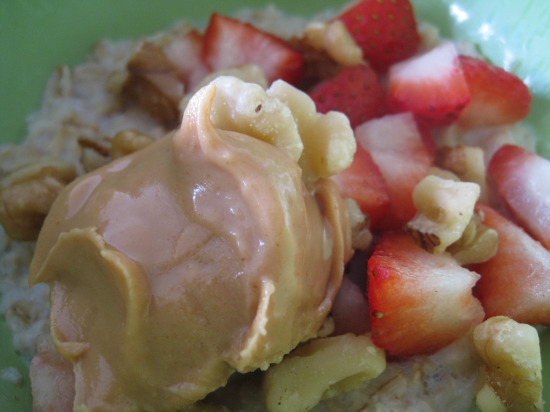 I think we're now headed out to do a little site-seeing downtown or maybe just do a little shopping. 
Have a great afternoon everyone!