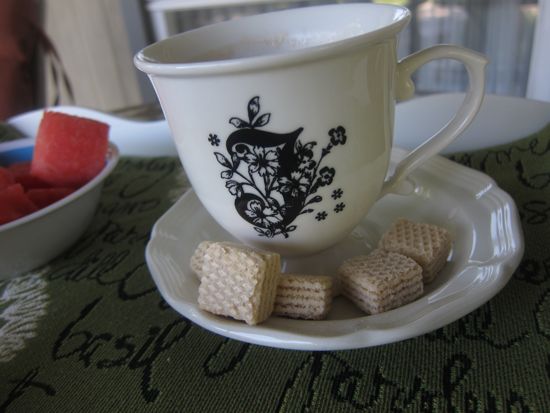 Hey all! What a morning – and what a day for that matter! My day started with a fast 10K run – 6.2 miles at a pace of 8 min 20 seconds. I love when I have a good run, it puts me in such a good mood. The run was followed by a very relaxing breakfast outside – Mighty Leaf Organic Breakfast, a huge bowl of watermelon, and vanilla Greek yogurt with strawberries and walnuts. How did those Italian lemon wafer cookies get on my plate? 🙂 Ahh, Sunday breakfasts in the summer – I will miss you come December!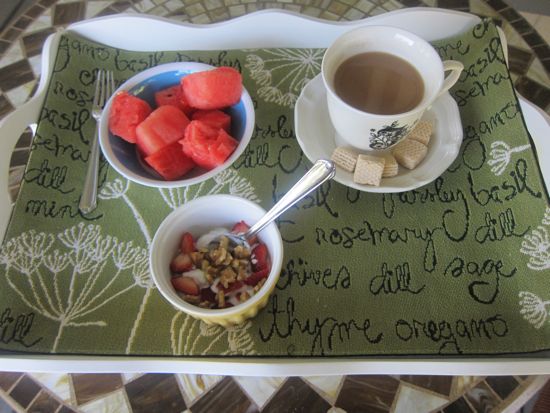 After breakfast, we headed out for the Bristol Renaissance Faire – or as the kids call it – the place where they see the "kings and queens". We thought it was going to be a cool day – a high of 75. But it turned out to be HOT, especially in the sun.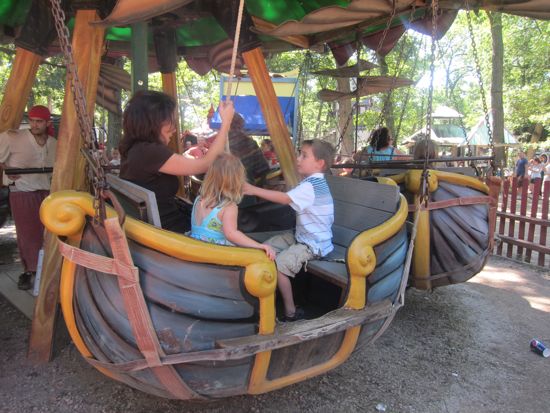 We were sweating like crazy so we hopped onto the DaVinci flyers ride just to cool off a bit. The DaVinci ride, and all of the other rides, are completely man-powered, as if they were rides back in Medieval times. Very cool. Then, it was time for the fairies!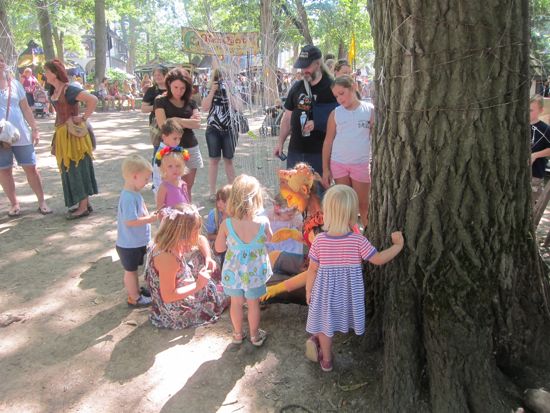 Mr. C and Ms. M were captivated by the forest fairy. She didn't say a word but would take sticks, rocks, and leaves that the children gave her and carefully add them to her special artwork pile. It was actually quite relaxing watching the fairy at work – it's amazing how she remained silent and kept the kids quiet as well. Seriously, who needs a nanny when you've got a fairy. Oh the power of fairies!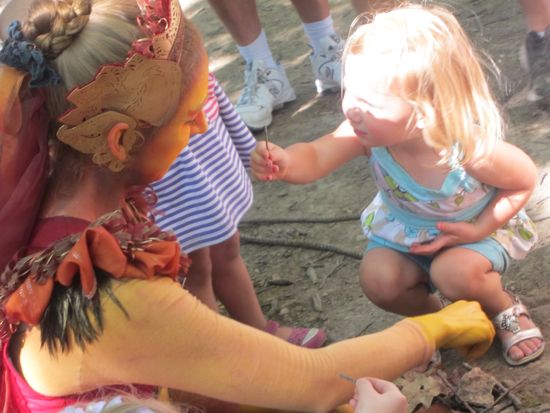 Now, it's time for dinner – a spicy sausage, bell pepper (from my own garden!), and leek dish with pasta!