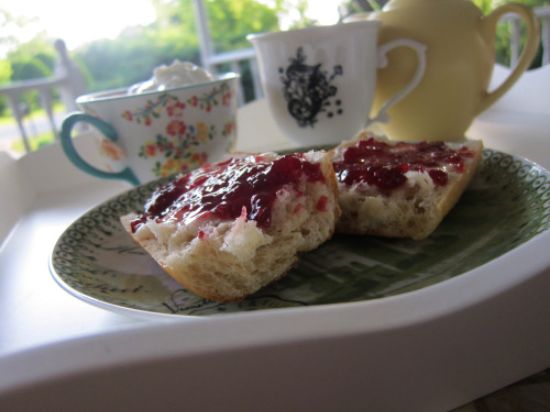 It's summertime in Chicago! Well, almost 🙂 This week it has been near or above 80 degrees, which definitely makes it feel like summer. There are so many things I love about summer – swimming, running outdoors, wearing cute sandals, and….dining al fresco!
Whether I'm eating at home or at a restaurant, I love eating outside. There's something about being among nature that makes the food taste better. And so, to celebrate this early arrival of Summer in Chicago (at least by temperature's standards), I enjoyed a leisurely breakfast outside. It included:
French bread spread with brie and Trader Joe's raspberry jam
2 cups of chopped fruit (for the fiber) topped with a dollop of plain nonfat Greek yogurt (for the protein)
Tazo Awake tea with skim milk
Ahhh, breakfast perfection! Now, if I could only find some new cute sandals – Nordstrom 1/2 yearly sale for women, here I come!