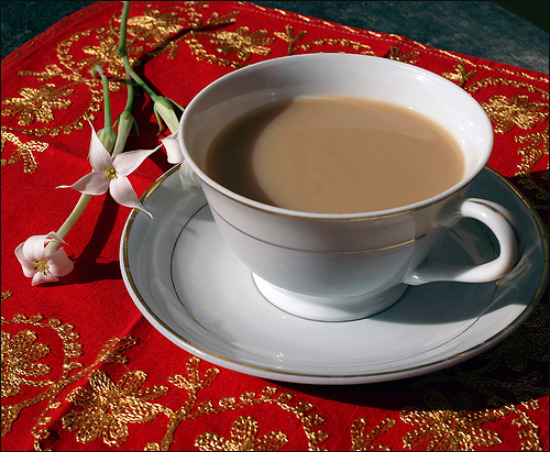 (Photo courtesy of Flickr)
Hey all! I'm so excited – I am going to the Healthy Living Summit!!! As of today, it looks like there are still tickets available. But I'm sure they will go fast, so if you're thinking about going, I suggest you buy your ticket ASAP!
I just returned from my 5-day stint in Washington, DC. It was a great trip but a little long for its purpose. Plus, my throat was on fire the whole time and still is. I'm heading into the doctor tomorrow. At first I didn't think it was strep, but now I'm pretty sure it is. The weird thing is that other than my throat, I feel fine. Whatever I have, I need to get well ASAP because I'm headed out of town again next weekend.
To help with the pain and soothe my aching throat, I've been drinking hot tea like it's going out of style. I must have had 2 teas each day while in Washington. My tea of choice these days is either Tazo Awake or just about any brand of English Breakfast (love Harney and Sons!). If I'm using a bag, I steep it for about 3 minutes or so, then add a bit of skim milk – no sugar. Ahh, sooo good! I even tried a couple English Breakfast lattes that were quite yummy. However, please be aware that even tea lattes made with skim milk have anywhere from 100-150 calories per drink. Keep that in mind if you're watching calories!
I have to say that I am so glad to be home and back sleeping in my own bed. The room that I had for the last week overlooked the lobby/bar area, just one floor up. So, it was very noisy from about 6:30 AM to well after midnight. This went on for 4 nights in a row. Then, last night, about 12:15 AM, I was fed up and called the front desk. I asked them when they planned to turn the music down so that people could sleep. After all, it was after midnight on a Wednesday – it wasn't like it was 9 PM on a Saturday. The woman said she would let the lobby/bar know that I filed a noise complaint. Well, the music and noise were still going strong at least 30 minutes later. Ugh – not happy! I finally fell asleep, so I don't know what time the music actually shut off. So much for my complaint – I really didn't expect that kind of service (or lack of) from a Marriott hotel.I don't think I'd stay there again, and if I HAD to, I would definitely ask for a higher floor.
Anyway, enough of my hotel ranting, I'm off to bed. Have a great night!