Despite getting up at 5:40 AM, somehow I managed to not get to work until 9 AM. I am really despising traffic these days. I need to invest in some books on tape. Too bad Jenna's book isn't ready yet 😉
Because I was up so early, it was still dark out and I had to wait for about 30 minutes before heading out to run. I did my typical 4-miler, although it was pretty fast. I am actually sore right now, but I'm not sure if that is from the run or from sitting in 2 hours of traffic!
Being that it was so late, I ate a B-nana in the car…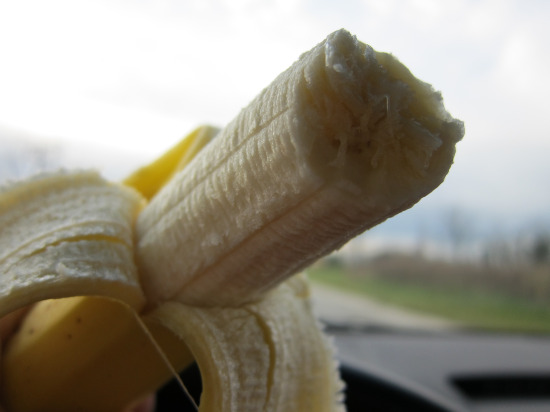 I really should NOT be taking photos (or eating for that matter) when I'm driving. My blogger alter ego is such a bad influence on the regular me.
Work was another totally laid back day – sweet! I could really handle this lifestyle for the next month or so – just get me to Christmas baby! Lunch ended up being Rachel Ray leftovers…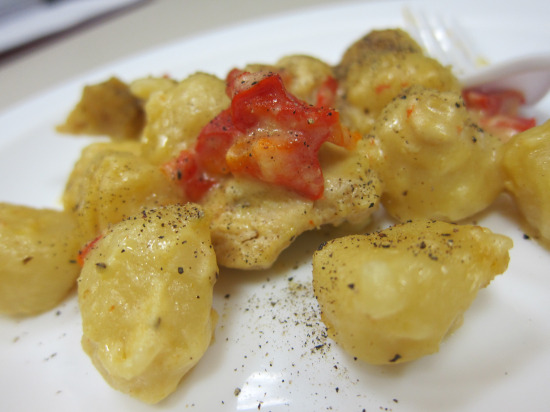 Just look at those little dumpling's, aka gnocchi, they're showing off for my new camera…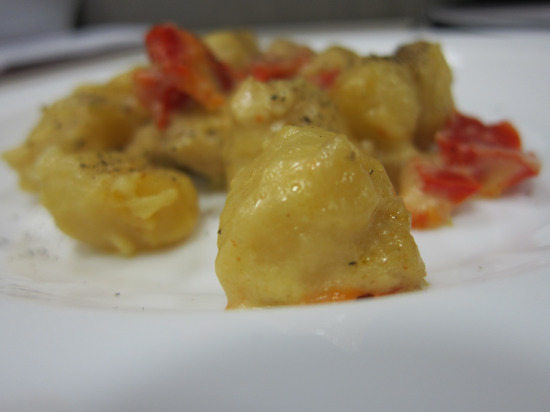 Later in the PM I had a snack attack and noticed some freebie granola bars in the staff lounge – bonus! Nothing like a healthy and free snack…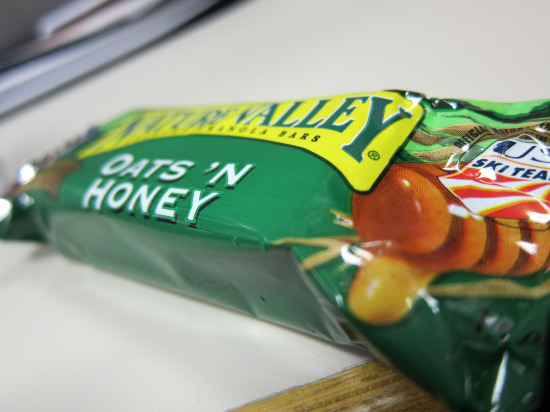 Surprisingly, we have not had our usual obscene amount of food yesterday and today. Ahh, it's the calm before the holiday food storm.
Scott's teaching tonight so I had to fend for myself. Why is it that when I have to cook for myself, I end up eating leftovers or a sandwich?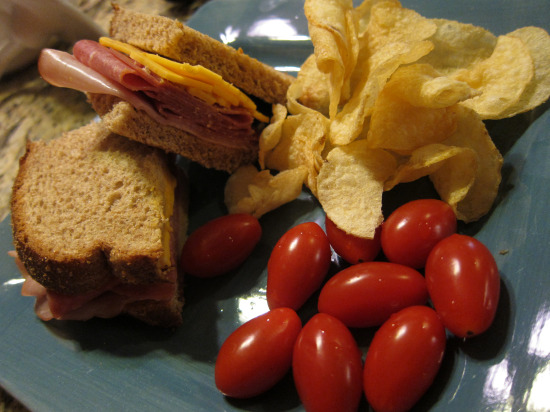 But one thing is for sure, I do eat less when he's not around. Boys are bad influences on girls in the eating department – for the most part anyway. I wish I could do the reverse and inspire him to eat healthier – or at least smaller portions. I'm just saying it like it is.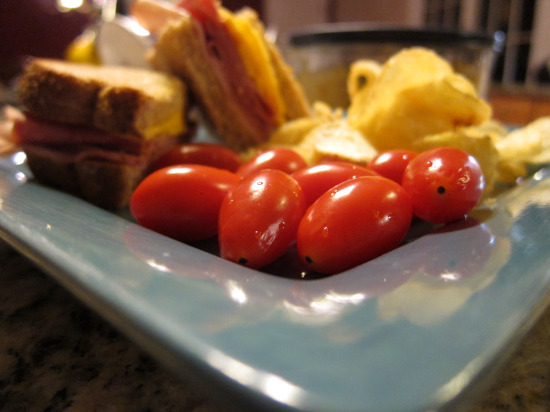 News of the Day…
This just in – a new study from Spain reports that chocolate can help prevent hardening of the arteries (arteriosclerosis) which is a precursor to heart disease. Not that I actually need another reason to eat chocolate, but I'm happy to hear that it does the body good! Now, if they could just find that chocolate helps you make more money and get a better night's sleep, then I'd be all set!
I celebrated this new-found chocolate wisdom with, what else?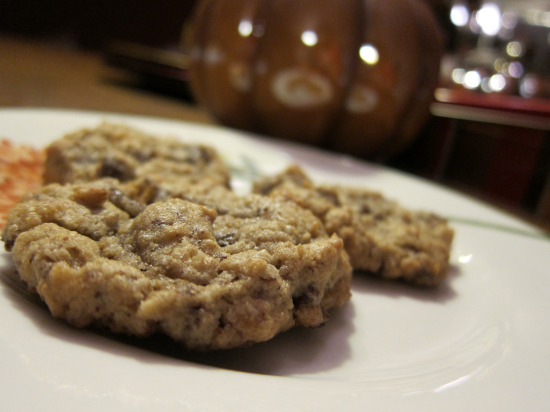 A few more of my oatmeal chocolate chip cookies that I made last night.
I need to get some sleep tonight, so here's to a wonderful and restful night to all of you!