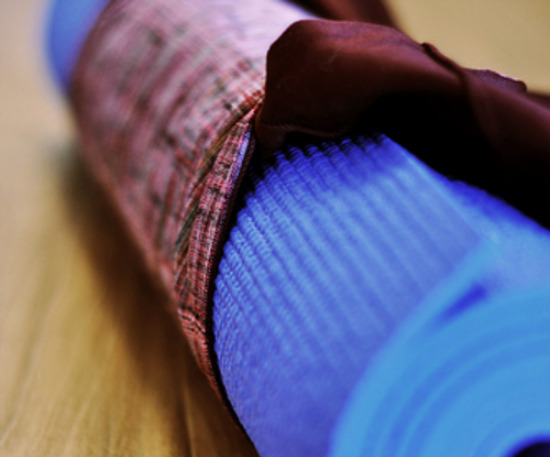 (Photo courtesy of Flickr)
Although I travel quite a bit for work, I always find time to fit in a run or a workout. Some people use work-related travel as an excuse to forgo workouts. But I'm a firm believer of the mantra – where there's a will, there's a way. Most of the time, it's easy to just go for a run in the city or to use the hotel gym's treadmill. However, there are those times when fitting a run in seems almost impossible. I'm sure you've all been there:
You get in too late to your destination city to fit in a outdoor run and you don't want to pay the hotel gym fee for a 45-minute run
The area where you're staying is too sketchy for you to run outside; plus, the hotel only has two treadmills, both of which are out of order
It's terrible weather outside, which sends you to the hotel gym only to find it's too packed to find an open machine
Although I'd choose running over all forms of exercise, I'd prefer to do any type of exercise over none at all. In situations where I can't run while traveling, I find it good to have a back up plan. Here's how I cope…
Pack Your Workout: I received a yoga mat for my birthday and it is a wonderful fitness tool to have! It is thin enough to fit in my suitcase and even my carry on, yet still provides a quality yoga mat feel. I just put a hotel towel down on the floor, throw the mat over it, grab my yoga pose book, and I'm good to go.
Try e-Yoga: And speaking of yoga, iTunes has several free downloadable audio and video yoga podcasts (like Yoga Today), ranging from hatha to flow, and more. You can also print out several yoga sequences through Yoga Journal or download sequences at Yoga Download.
Workout Anywhere: Health and fitness magazines and their corresponding Web sites are great resources for workouts that you can do anywhere. Women's Health magazine has a great list of ipod friendly workouts to download and Shape magazine has several spot-training workouts you can access with an Internet connection. Bonus – most workouts can be done right in your own hotel room.
So, as you can see, even if you're confined to your hotel room, there's really no excuse for skipping your workout. Now get going!