Hey everyone! Can you believe it, after only eating a pear for breakfast, I wasn't hungry for lunch until 1 PM. I'm so glad I brought my split-pea soup that I had leftover from Saturday. I was hoping the soup would give me extra energy to tackle my afternoon projects.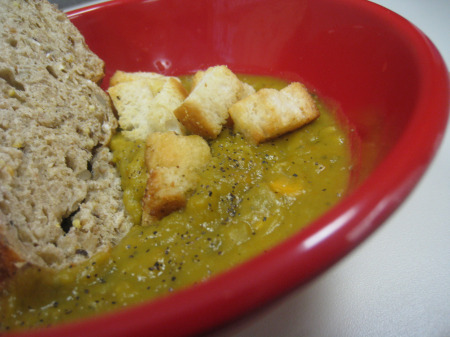 Well, the pea soup must have worked because I had a super productive afternoon reviewing video footage and doing other work-related projects. 
I arrived home from work about 6 PM to an awesome dinner prepared by my awesome husband!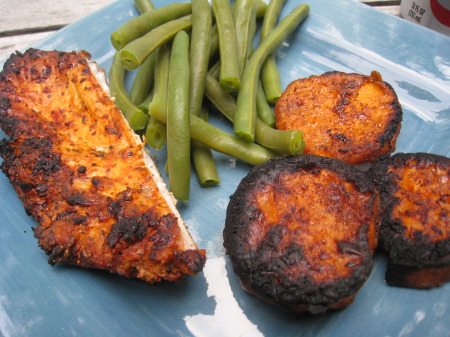 He grilled mesquite-flavored chicken breasts and a huge sweet potato that we shared. It was so yummy that I was sad we didn't have more – hello appetite!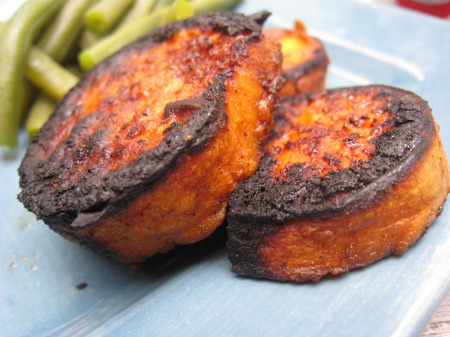 We also had some fresh cut greens beans and chunks of watermelon (not pictured). After dinner, I had a little piece (1/3 a slice) of the raspberry cream cake from last night.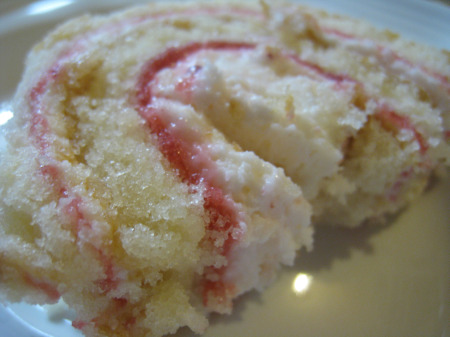 It was just as sweet and delicious as it was last night. During dinner, I found out that my husband bought one of my favorite teas on his quick trip to Super Target….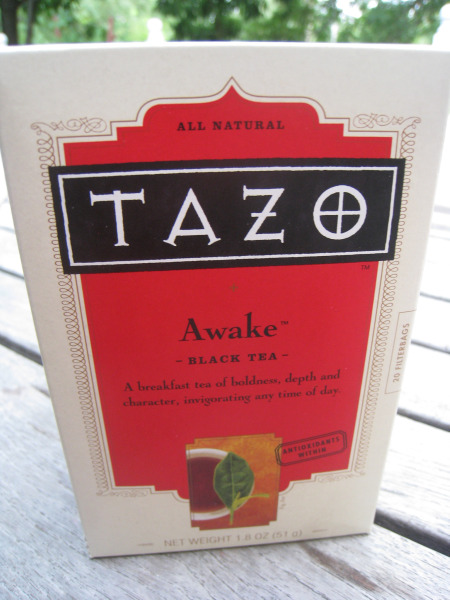 Tazo Awake tea! i just love this stuff! Apparently, hubby was reading my post from the other day and found out that I was out of Awake tea and decided to surprise me with more. How thoughtful…and I thought he didn't read my blog! Just kidding – I know you do honey.
I can drink tea almost any time during the day, even when it's hot outside. But I especially love it on a Saturday or Sunday morning. Awake tea just gives me that natural jolt of energy that I sometimes need in the morning. I am sooo looking forward to having a cup tomorrow after my run.
Because I only had a very small piece of cake, I'm thinking of having a cookie or two before bed. Hmm…we'll see…
Well, time for me to sign off for tonight. Sweet dreams everyone!