**Don't forget about the first ever Running With Cake giveaway! You may just snag yourself a huge bounty of goodies!**
It's funny how your day can start off normal, with everything going along smoothly, then WHAM! A huge pile of bricks is dropped right on your head. Well, not actually, but that's kind of how I felt today.
I had a perfectly lovely run this morning, bouncing along to my Christmas music and wondering what I was going to have for breakfast.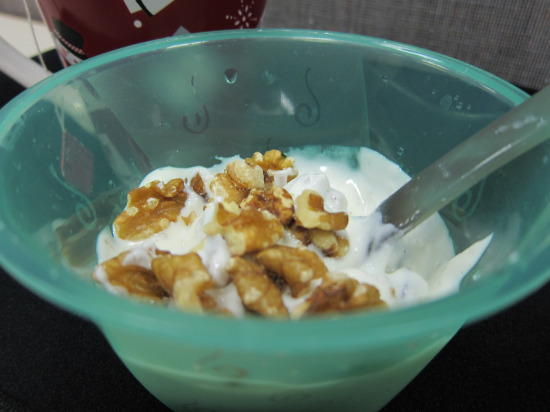 Ahh, Trader Joe's Greek yogurt with walnuts – a super energizing breakfast. Followed by a steaming cup of Tazo Awake tea..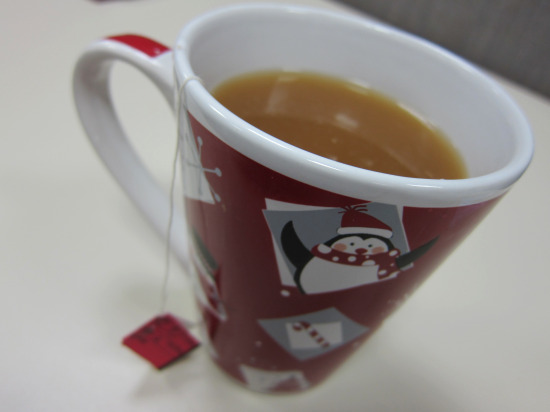 Everything was still normal at this point. Little did I know, I would need this mighty breakfast to get me through a pretty stressful afternoon.
Next up, lunch – another incredibly yummy salad…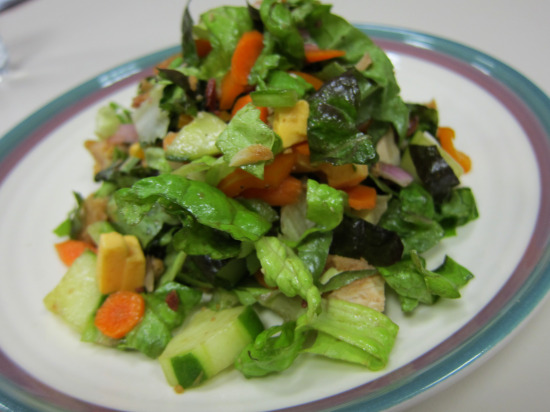 All was still well as I crunched along to a sound of my fresh veggies and chicken.
Then – the bomb was dropped right on my desk…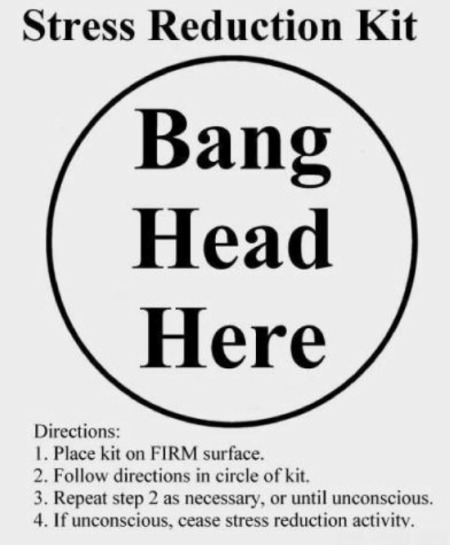 I was called into the "principal's" office, aka our new CEO, for a little chat. That chat turned into a 45 minute conversation about changes that were soon to come in our office. My role in all of this is to help craft tactful messages about these changes so that he can then relay these changes to the staff. The pressure's ON! Stay calm!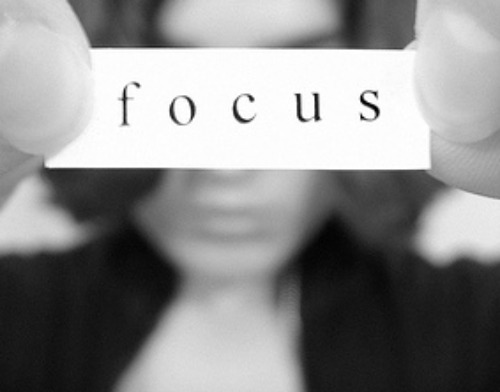 Well, I guess it really did not go down in that dramatic of fashion, but still the messages will be very challenging to draft and convey. And, I can guarantee that some in the office are NOT going to like these messages. One change will really hit home with me – I can't say now, but I'll share details later.
Still, even with the challenge ahead, I am absolutely thrilled that he approached me to help him. I'm hoping that speaks quite a bit about my ability to do my job and do it well. 
After my exciting afternoon, I arrived home around 6:30 PM to a full made zesty turkey taco dinner. We started with a bit of guacamole of course…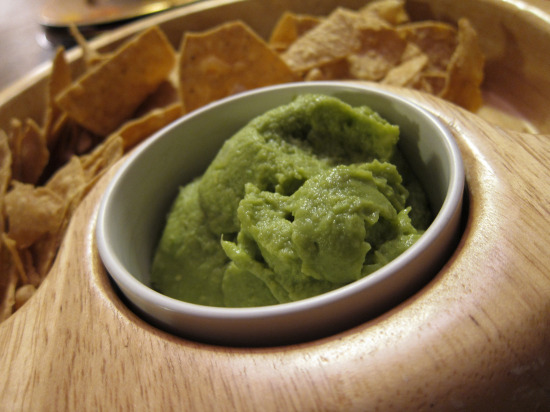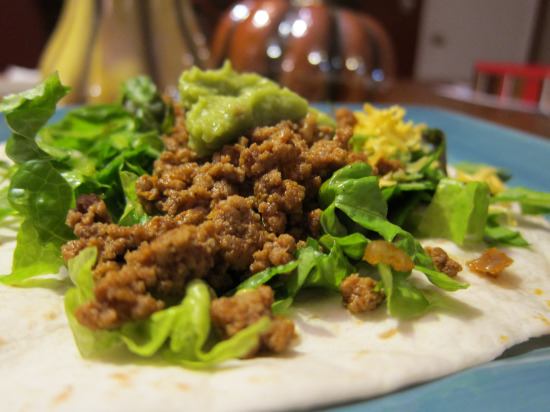 Turkey tacos or even beef tacos are so easy to make and you don't even need a boxed mix (sorry Mom, not everything needs to come from a box). You can just buy the taco seasoning spice, follow the directions on the bottle, add a few veggies while browning the meat, and presto – semi-instant turkey tacos!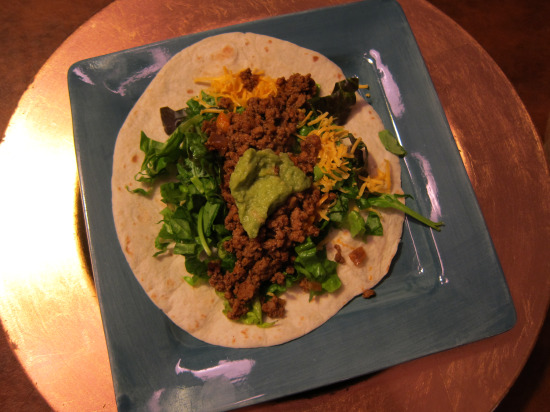 Not bad for a Monday night! But wait, that's not all…
As you all know, I've been on a red velvet cupcake kick for the last few weeks. So, Scott so graciously volunteered to run out to Barnes and Noble to pick up a cupcake for me.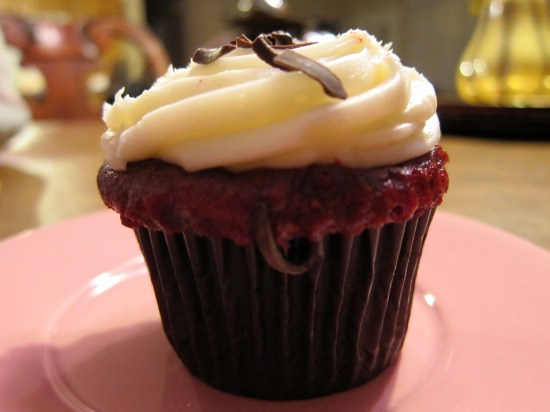 Not only did he come back with the awesome cupcake, but he also came back with a JCrew bag – full of goodies for him though. Hmm, come to think of it, I could use a little retail therapy right now!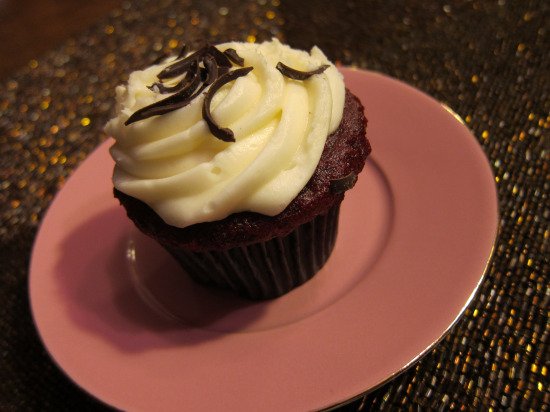 Alright my fellow bloggies, I have a big day ahead of me tomorrow, so I'm off to bed.
Peace, love, and red velvet cupcakes to all!