We had such a great evening listening to live classical music outside in a picnic-like setting. The orchestra was playing famous waltzes, including the Blue Danube. I don't know how to waltz but when they played the Blue Danube, I really wished I knew!
Before the performance, we walked around the concert park to browse some of the vendor tables. They had a children's instrument petting zoo, where kids could actually play a variety of instruments from strings to brass. Whole Foods also was exhibiting. The store was giving away granny smith apples (Yes, I took one for tomorrow's lunch!) and samples of a bunch of all-natural hair/skin care products. Check out my loot…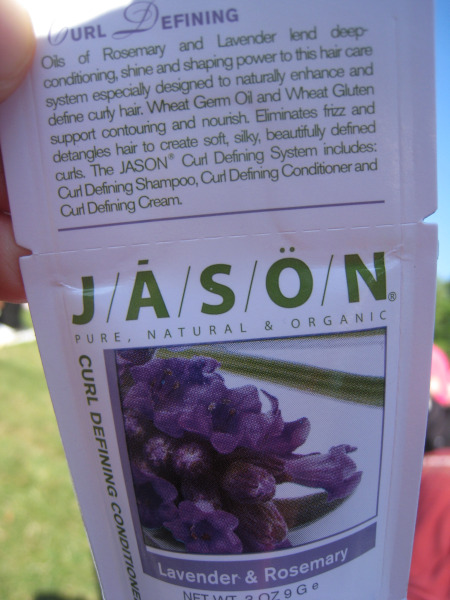 This is Jason's Lavender and Rosemary curl defining conditioner. I'm looking forward to using this because I have naturally curly hair and need everything I can get to tame it!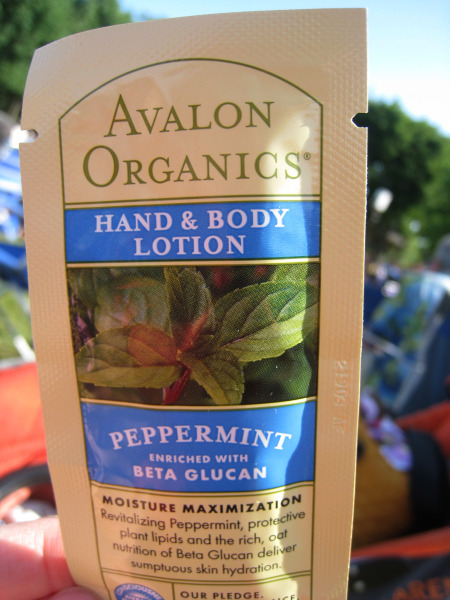 And this is Avalon Organics Peppermint Hand and Body lotion. I plan to put this on my heels and feet before I go to bed. I'm hoping it makes my rough runner's feet a little smoother.
The concert started at 5 PM sharp and our classical music entertainment was complemented by an awesome picnic dinner: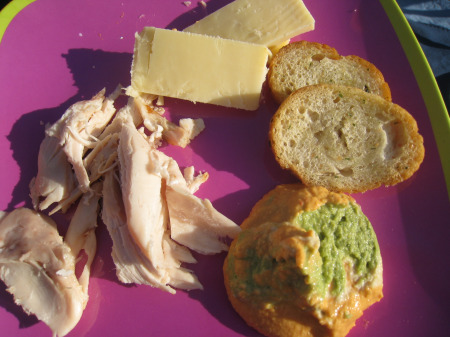 We brought rotisserie-like chicken, white cheddar cheese, French garlic rounds, and…..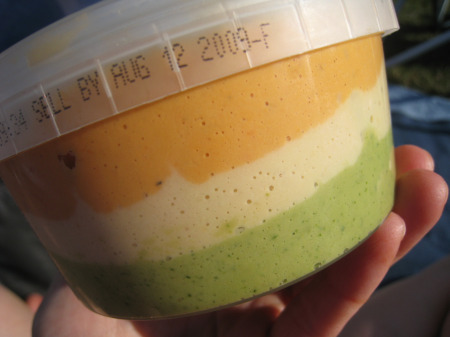 Three-layer hummus from Trader Joe's! I bought this a week or so ago and have been waiting for the right occasion to try it. The hummus included the flavors of red pepper, regular, and cilantro. My husband raved about the cilantro flavor and I loved them all.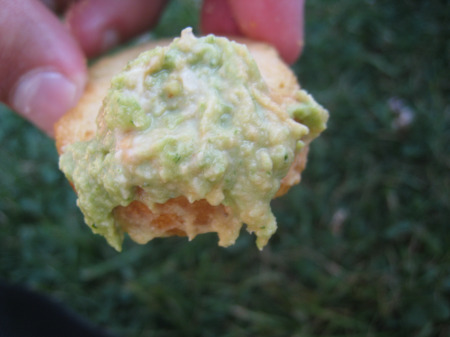 We also had some super juicy watermelon chunks.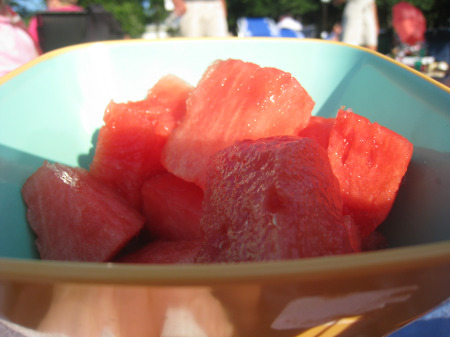 We brought cut-up veggies as well, but I'm still a little veggied out from my huge, but disappointing, salad at lunch. So no dinner veggies for me.
The performance only lasted until 6:30 PM, so we waited until we returned home to eat our dessert…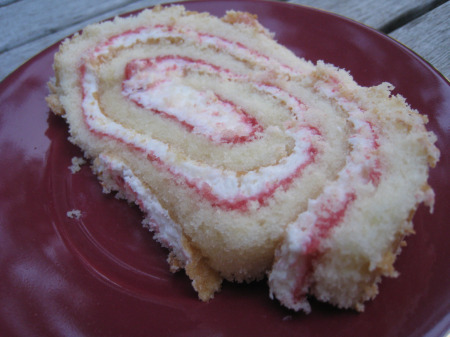 A raspberry white chocolate swirl cake. It was so light and fluffy and just the right amount of sweetness. I'm not usually a white chocolate fan, but I loved this cake!
Now, it's off to bed for me because I have a really busy week and it all starts tomorrow. Have a great night everyone!