Good evening (or should I say good morning?) everyone! It's just after midnight here and I just arrived home about 30 minutes ago. My husband and I went to an outdoor concert to hear Lang Lang and Herbie Hancock (quite an odd pair) play Gershwin and Mozart. The weather was beautiful and the music was very relaxing. So relaxing in fact, that it added to my already tired nature. That's what I get for waking up at 5:30 AM to run!
Prior to the concert, my husband and I went to a local Italian eatery for a little dinner. We started with a chopped salad….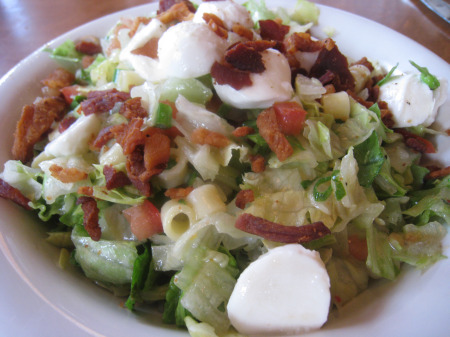 made with lettuce, bacon, tomato, scallions, pasta, and fresh mozzarella cheese. It was good, but the dressing made my stomach a little queasy so I had to stop eating it. No problem though, because my husband stepped in and ate my portion.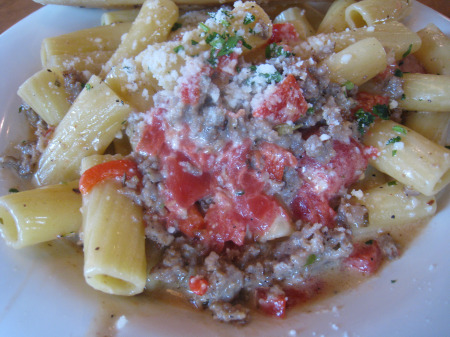 For my entree, I had the country-style rigatoni made with Italian sausage, mushrooms, roasted peppers, tomato, and fresh basil, all in a garlic cream sauce. It was D-Lish and I ate it all!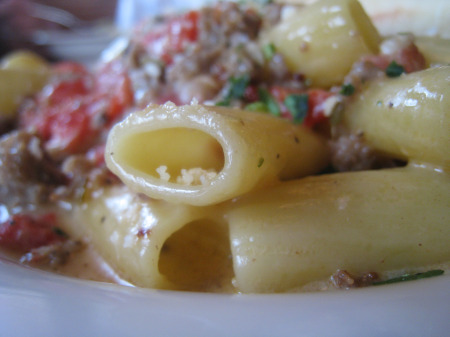 My husband had something that he normally does not eat in our house – shrimp. I don't care for seafood – any kind of seafood at all. And, I especially don't like the smell of seafood in the house. So when we go out to eat, he tries to order something that he wouldn't normally have at home – so in this case it was spicy garlic shrimp with angel hair pasta.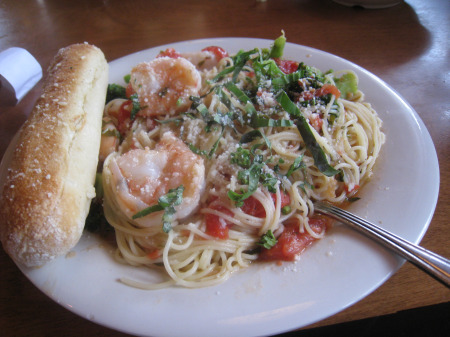 Here shrimpy, shrimpy…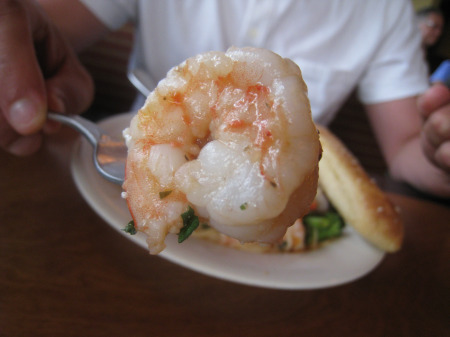 Our meals each came with a huge garlic breadstick…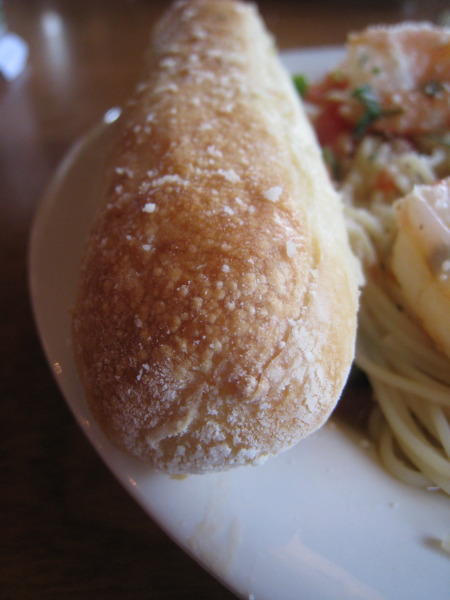 It was really a nice dinner for two – and all under $20. Not bad at all! 
OK, it's off to bed with me. No running tomorrow – it's my off day. But, I don't think I'd be able to get up at 5:30 AM anyway!