Hello All! 
I had such a fantastic Sunday! I am actually sitting here sipping on some tea, thinking about how wonderful the day – and whole weekend was.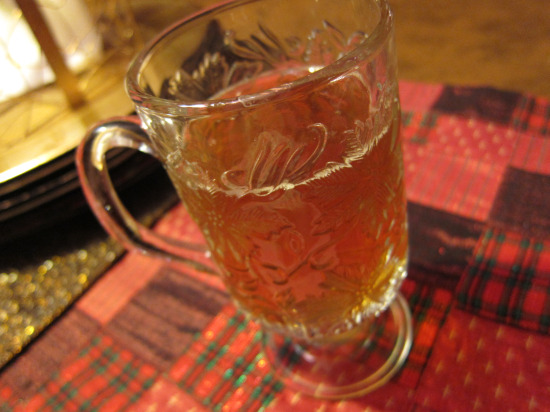 I'm drinking Celestial Seasonings Peppermint tea tonight. I'm still trying to follow Jenna's challenge's of drinking tea in place of coffee (haven't been to Starbucks since Wednesday!!). So, after yesterday's afternoon tea, I've been craving more peppermint tea. We usually have peppermint tea in our HUGE stash of tea but I just couldn't find a quality peppermint tea in the mix, until I saw this….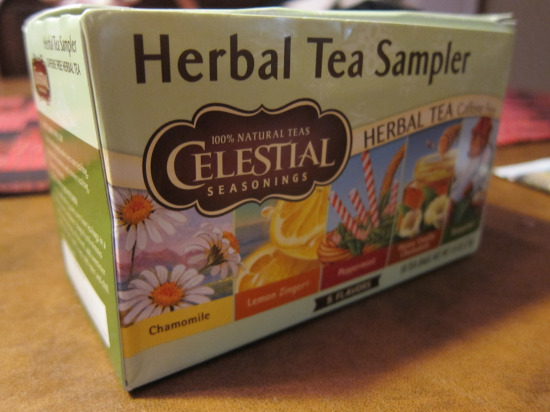 We don't usually buy Celestial Seasonings tea. I'm more of a Harney and Sons or Tazo kind of a girl. But Scott must have slipped this in when I wasn't looking 😉 It's not that I don't like Celestial Seasons. I think it all comes down to the fact that their tea sachets do not have strings. There's something a little uncouth about having to dip into your tea with your spoon or fingers to retrieve your tea bag. Anyway, this peppermint tea ended up being just the thing I needed to settle me down for the evening. Plus, it helps that I'm also having a little bedtime treat…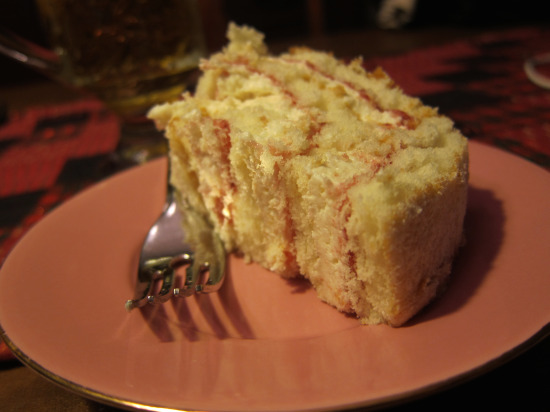 More raspberry swirl cake! Hmmm…so goood! And, a perfect combination with the tea.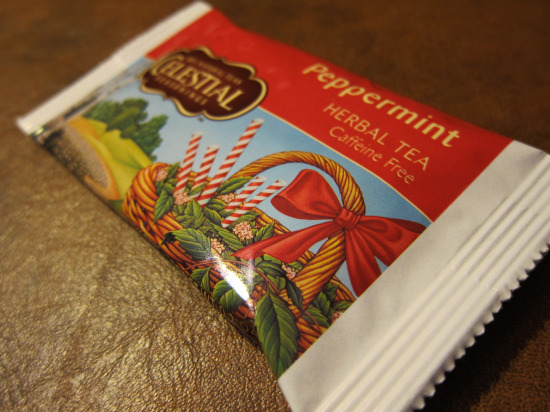 So, back to my Sunday….
Believe it or not, in spite of the cold temps (32 degrees) I went out for a 40-minute run this morning and it was GREAT! Yes, it was cold, but I bundled up from head to toe and, for the most part, felt toasty the whole time. The biggest issue wasn't the cold either, it was watching for black ice which means danger for runners in the winter. It was gorgeous outside too – very picturesque with all of the snow on the trees and houses. 
After my run, my sister and I hung out for a bit before she, my brother-in-law, and little nephew had to get on the road to head back to Michigan. Then I mailed Shauna'h's giveaway followed by tackling a bunch of house projects (aka goals for my Christmas vacation). This included going through all of my clothes to find those to donate and then sorting through all of my items for Goodwill.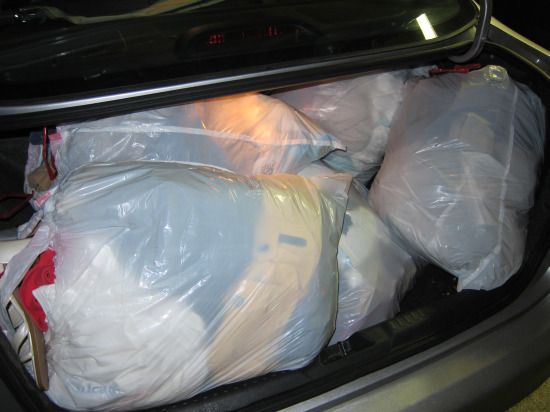 As you can see, I had a trunkload of clothes to donate to Goodwill, plus a bunch of household items. When you donate items to Goodwill, or anywhere else, and intend for them to be a tax write off, you're supposed to document each thing that you donate and what condition it's in. Imagine doing that for SEVEN full bags of clothes! I hope to drop them off at GW tomorrow. It will be so nice to have all of those things out of the house. The less clutter the better, if ya know what I mean…
Can you believe it? I am only 3 days into my 10-day Christmas vacation and I've already crossed two of the five Christmas vacation goals off of my list! I love it when I'm productive on vacation! Now, I just have to:
Wrap all of my Christmas gifts
Get to a yoga session this week
Study for my personal training certification test

Sort through clothes to give away

Sort through and document all Goodwill items
That's enough for tonight – see you all tomorrow!