Hi Everyone! I had such a wonderful and festive Saturday! A big part of my day was spending time shopping, chatting, and eating with my sister, Carrie, who drove in from Michigan for a visit. Today, we headed to a tea shop for a little afternoon tea – Nutcracker style!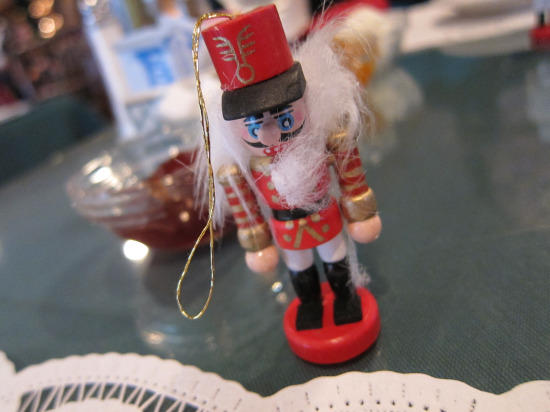 That's right – the tea sitting was themed after the Nutcracker and each place setting had a little nutcracker ornament for everyone to take home. It was a very nice touch. This is an annual tea that the restaurant serves around the holidays. You typically have to make reservations weeks in advance – which I did – in order to get a spot. Today, the place was packed with groups of women – young and old – many of whom were wearing fancy hats. Sadly, I was not wearing a hat, although I plan to come better prepared next year.
Our indulgences started with individual pots of tea – mine being Republic of Tea's Lemon Wintergreen Tea. Hmm…sooo good – this may just be my new favorite winter tea!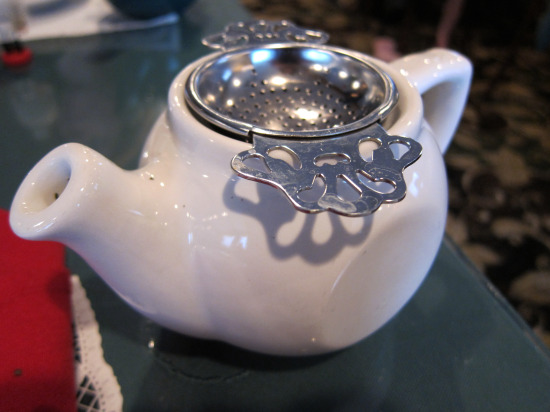 The tea was super flavorful and the peppermint was such a nice, fresh taste to pair with the foodie items. One problem though…even though I poured with quite a steady hand, I still managed to get tea leaves in my cup…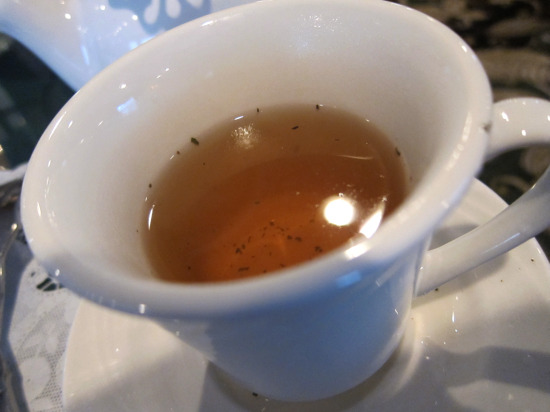 No matter though- it was all good. That's the beauty of being with your sister, you can ask her to look in your teeth to see if there are any stray tea leaves 😉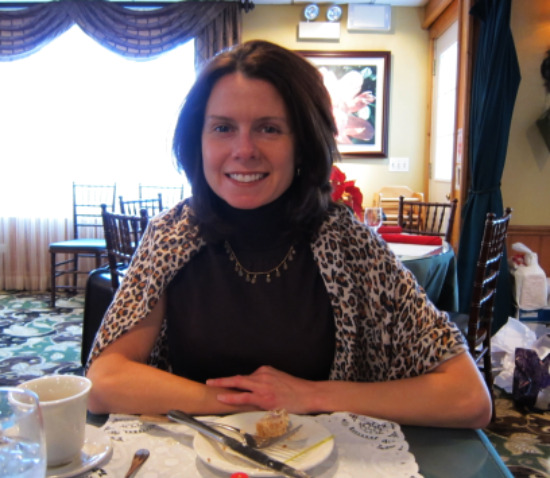 Say Tea!
Our full tea service also included a three-tiered tray full of sweet bread, scones, cookies, finger sandwiches, and chocolate-covered delights…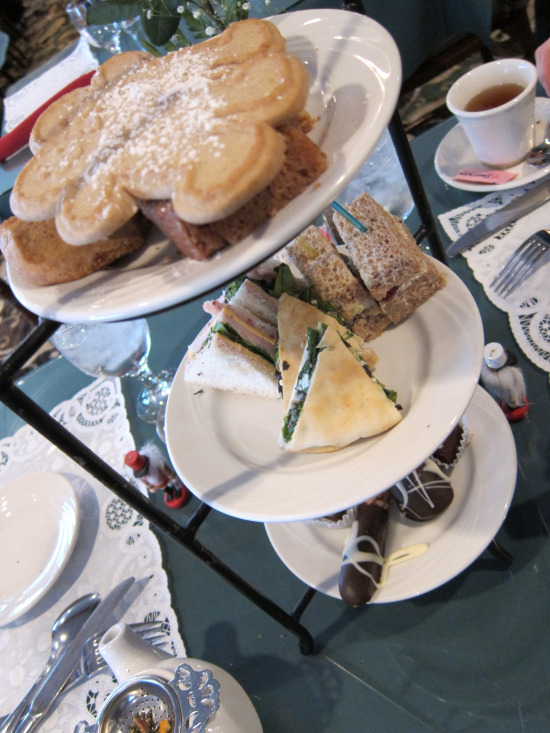 Absolutely De-Lish! And so pretty for picture taking, don't you think? On the very top tier laid two very large gingerbread cookies. I'm not a huge gingerbread fan, although even if I was, these cookies were just too cute to eat…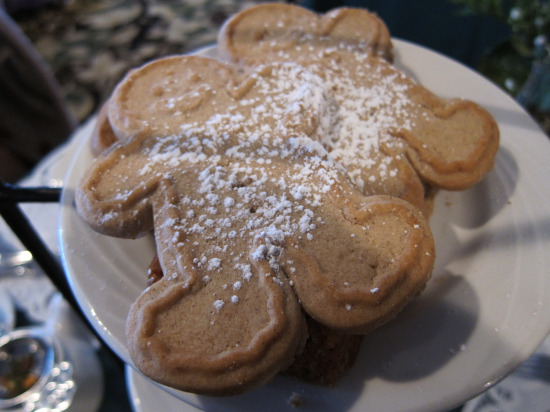 The desserts included a chocolate-covered strawberry, chocolate-covered lady fingers, and bite-size brownies. By the time we got to the dessert, we could only eat the strawberries and lady fingers – oh-please, twist my arm would you! The brownies were just too much for us so we ended up taking them home for "the guys".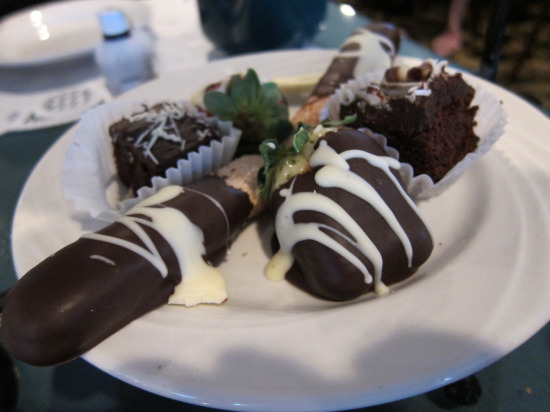 After our very filling tea, we walked around a few of the neighboring shops. It was an absolutely perfect snowy winter scene, with the soft, fluffy snow covering the old houses-turned shops and the covered bridges. Gorgeous! But we quickly learned that we are both marshmallows when it comes to the cold so we headed back to the car.
By the way, we never ended up wrapping gifts last night, so we're about to jump into that right now!
Have a great night!