Today was officially my last day of work until December 28 – whoop whoop! I LOVE being off the whole week of Christmas. It's so nice to just concentrate on the holiday instead of worrying about work (and my commute). We used to get the whole week of Christmas off as a freebie, but now we actually have to take vacation time, other than Christmas Day.
To maximize my 10 days off in a row, I have decided to set a few goals for myself. Some of the goals are holiday related, while others are just plain goals.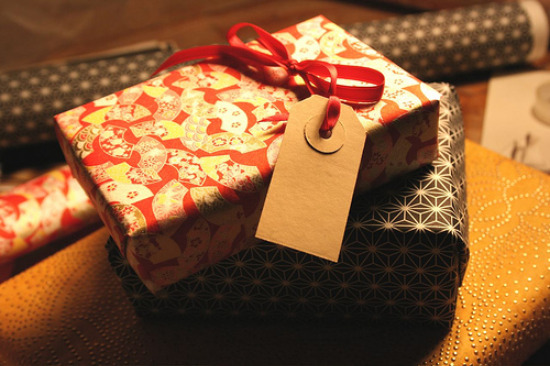 Goals for the Christmas Break…
Wrap the enormous amount of Christmas gifts that I have stashed around the house. Seriously, I have like 40 gifts that I need to wrap. I can just feel the pressure building.
Go through all my clothes and set aside the things that I want to give away
Take a bunch of stuff to Goodwill. It's a tax write-off ya know!
Practice yoga at least once (sorry, Jenna, that's about all I can give right now!)
Study for my personal trainer certification. I'm hoping to take the test by the end of January – yikes! I get nervous just thinking about it!
Ok, I think that's enough for 10 days. So, what are your goals for Christmas break?
 My sister is in town now and we've got a busy weekend planned. I'm signing off for now – have a great night!