Evening everyone!
If you love high-end bath and beauty products, check out this awesome giveaway from my alter ego blog – Bistro Chic! You may just win a fabulous gift from Crabtree & Evelyn.
Around 11 AM, I was soo wanting a little something sweet. I walked into the staff lounge to find not 1, not 2, but 3 big coffee cakes! Apparently, it was a coworker's birthday (the woman who sits next to me to be exact – shows you how much I'm clued into those things 🙁 ) Anyway, I debated on whether to have a sliver of the apple, the pecan, or the chocolate.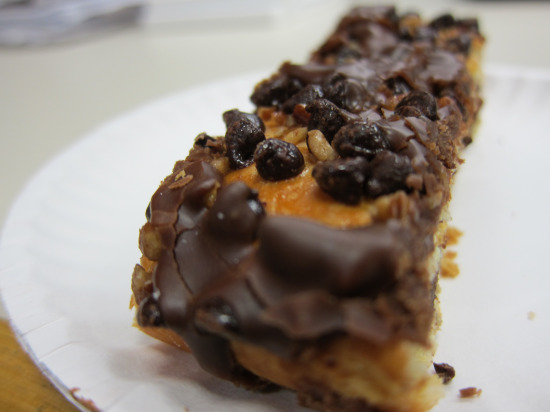 And Chocolate it was! Oh so yummy, especially with a big cup of Tazo Awake tea to wash it all down…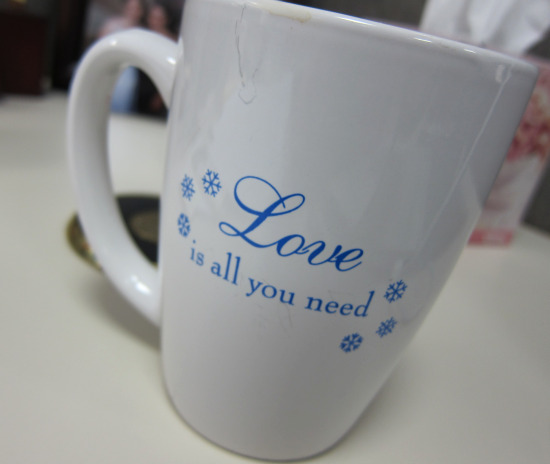 For lunch, I brought a salad that I premade last night before going to bed. I love to make my lunch ahead of time because it saves me SOOOO much time in the morning. And it also prevents me from going out to eat, aka spending money.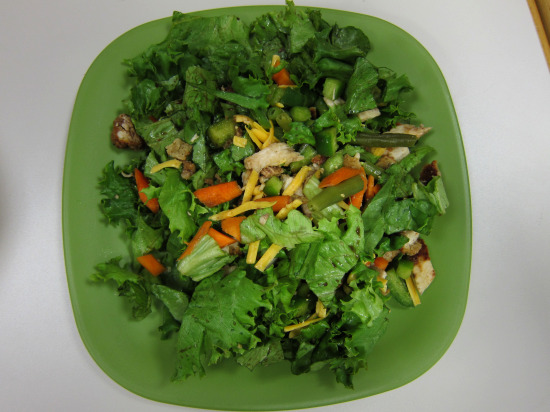 I think I overdid it on the lettuce a bit because this salad turned out to be HUGE! However, the chopped parmesan-crusted that Scott made last night tasted awesome in the greens!
I made it home from work first so I was in charge of making dinner – Turkey Tacos!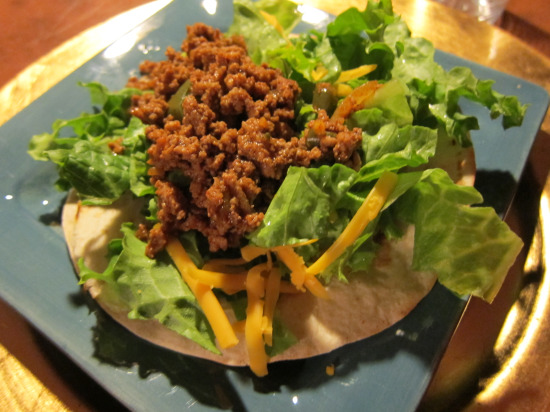 I did most of the chopping and prep work last night, so making dinner was snap. I accidentally filled my tortilla WAY too full and could barely pick up the monstrosity up without having it fall apart…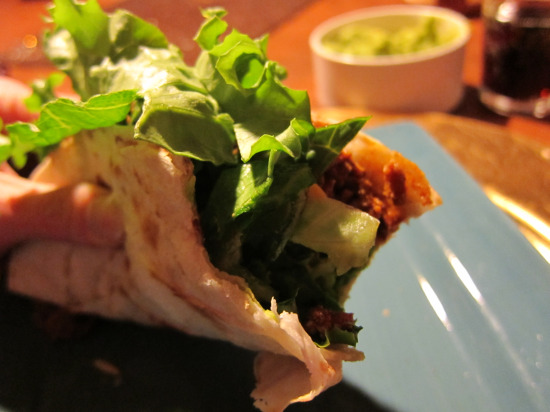 My ONE monster taco was enough to fill me up – along with a few chips and guac. 
Post clean up, I debated on whether to completely throw myself into my personal training book to study, or tackle the mound of presents that I need to wrap. Hmm. maybe a little of both.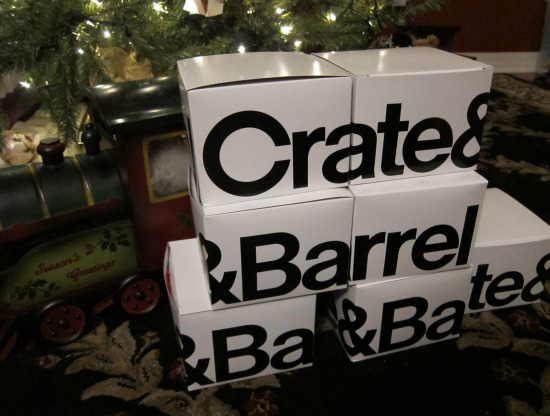 I started with the gifts for coworkers – all from Crate and Barrel. I obviously like shopping there if you can't tell. It was very dangerous when they opened a huge store 5 minutes from my house! Anyway, having C&B so close does come in handy around the holidays. I was able to pick up a duo of these shiny tealight holders for everyone on my list…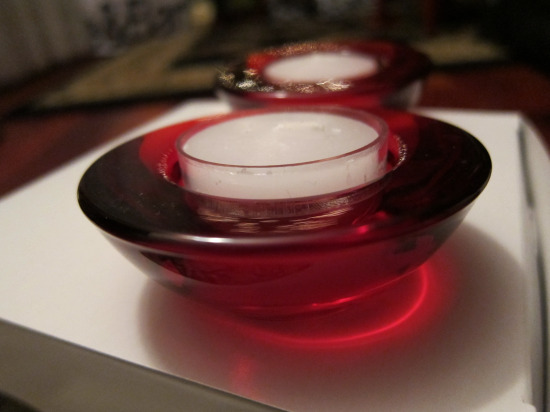 They came in a bunch of different colors so I made sure everyone had a different color set – pretty snazzy I think 😉
Does anyone else buy their coworkers gifts? 
Well, I got through two of the presents and decided I just wasn't in the wrapping mood. I don't actually mind wrapping presents – sometimes I really enjoy it. But around this time every year I have wrapping anxiety – where I'm afraid that I'll wait until the last minute to do my wrapping and then have to do it ALL on Christmas Eve.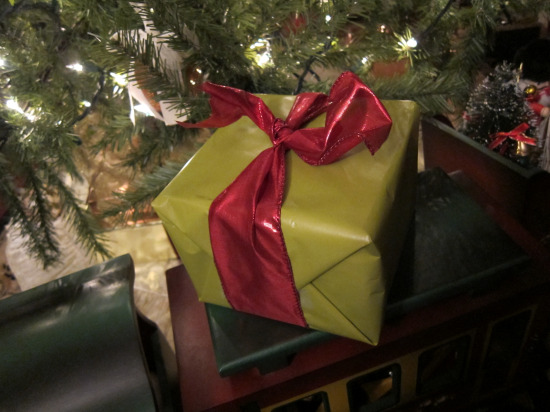 I can always tell when I'm getting tired by how lax my wrapping gets. This one didn't turn out too bad, despite being so wiped out from the day.
Now, I'm off to study. I need to get up extra early tomorrow to run because Tom Skilling – Chicago weatherman extraordinaire – is predicting quite a bit of snow in the early morning. That means a rough commute for me!
Have a great night!