Howdy there everyone and Happy Last Day of Summer!
I just rocked at work today! Because it's crunch time, I have put myself on a strict schedule at work so that I can get all of my projects done on time, or even ahead of time.
But, of course, even with my long to-do list, there's always time for a little lunch…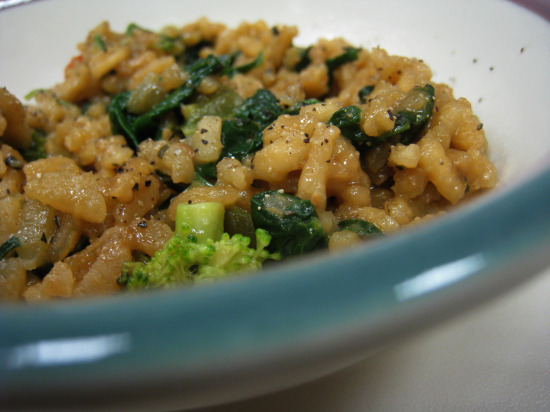 Today, lunch was left over vegetable risotto from Friday night. It was still just as yummy as the day I made it!
Later in the afternoon, I snacked on a new Cascadian Farm high fiber organic granola bar -this time it was blueberry and pomegranate.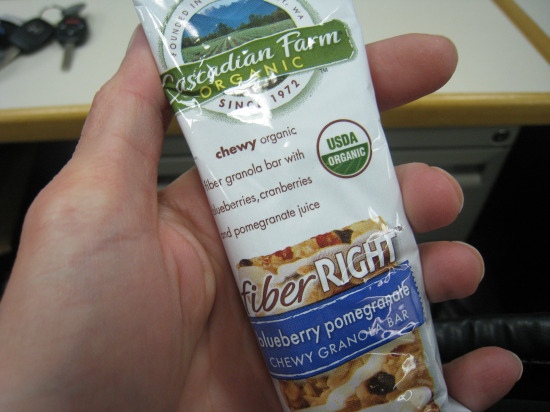 The bar was not as chewy as I thought it would be but it was still very good. I really like the blueberry/pom combination.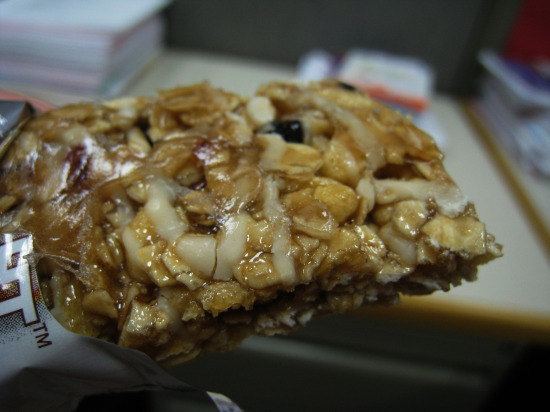 I arrived home relatively early compared to the last few weeks. It was nice not to fight traffic and to be able to enjoy some of the nice weather before heading in for dinner. 
Speaking of dinner, Scott had dinner almost ready when I came home. Tonight, it was chicken-vegetable stir-fry…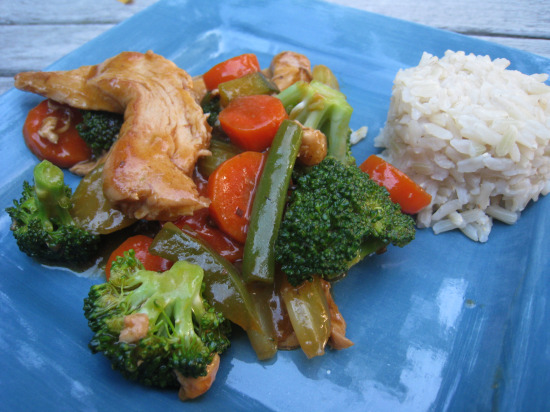 I have to admit, I have been avoiding this dish for the last two weeks. Stir-fry just hasn't been sounding good to me. But tonight, it tasted fantastic and I think I had at least 2 servings of veggies on one plate alone!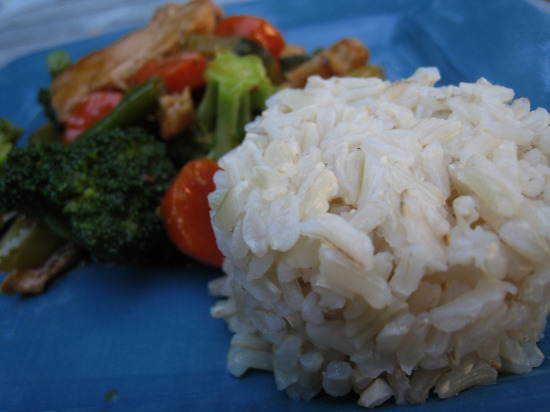 We paired the chicken and mixed veggies with a side of brown rice. I nearly always choose brown rice over white rice because brown rice has more nutrients.
After clean up, I talked to my parents for a few minutes on the phone. They live out of state so I try to talk to them at least once a week. But I realized tonight that I haven't talked to them in 8-9 days, so I was not surprised to hear the phone ring at 8 PM and have it be my mom on the other end. 
With our stomachs settled, Scott and I broke out the Breyer's ice cream for a little dessert. I've been into mixing things lately – cereal, noodles, and now ice cream. I had one small scoop of vanilla bean and one small scoop of caramel praline crunch, topped with about 1 tbsp of semi-sweet chocolate chips.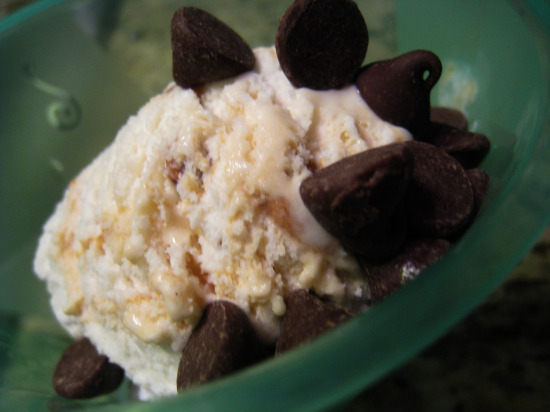 I originally bought the chips to make oatmeal chocolate chip cookies, but the chips are going fast! They might not last long enough for me to put them in the cookie!
Well ladies, I'm off to bed. See you all in the AM for the Autumnal Equinox!