Finally! And what I mean by that is finally I get to sit down and write my post. My afternoon was just as busy as the morning and it flew by. Luckily, I'm off tomorrow so it will be nice to relax a little – if I can!
For dinner, my husband made the basil chicken stir-fry that we were supposed to have last night.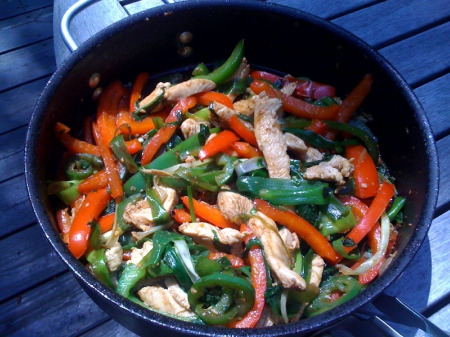 He made the dish around lunch time, before heading for work, and then left my portion in the fridge to warm up. I usually love this dish but tonight, it was just ok, probably because it wasn't fresh off the stove. I don't have time to write a full recipe right now, but the stir-fry included:
Basil Chicken Stir Fry
1 red bell pepper
1 green bell pepper
5 green onions
1 jalapeno pepper
1-2 chicken breasts cut into short strips
brown rice
soy sauce
brown sugar
Chicken stock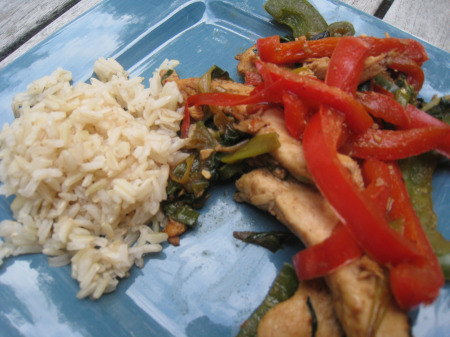 This weekend my whole family is taking one huge family portrait at a studio. We haven't done that since my sister got married so I'm so excited. The picture will include my parents, brothers/sisters, spouses, and children – 17 people in all. The studio only booked us for a 20 minute photo shoot – I hope that's enough to corral all of us!
Have a great night everyone!