Hi there!
Today was an absolutely beautiful day in Chicago! When I headed out around 10 AM for my 5-mile run, it was already 52 degrees and sunny! I hope we have many more days like this throughout the fall/winter season. 
After my run, I grabbed another LUNA bar to recharge…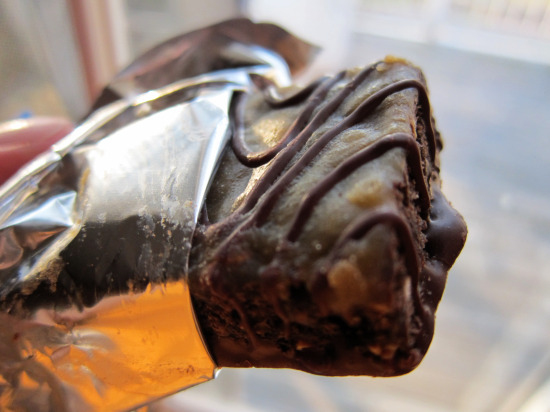 I do not eat LUNA bars or any granola/power bars for breakfast on a regular basis. Although they are very nutritious – full of protein and fiber – I really don't feel like they fill me up enough at breakfast. But, like yesterday, today was another day of running a crazy amount of errands, so LUNA always comes in handy when you're in a hurry to get out the door. 
My day was full of shopping, which let me back to Target – yet again – to get Christmas tree lights. It never fails, no matter how careful we are with our lights, we always end up buying new ones because the old ones don't work.
I also stopped at Trader Joe's. OMG, you would have thought they were giving turkeys away! I go to Trader Joe's about once a week and I have NEVER seen it so busy. In fact, my regular grocery store, which I went to after TJ's, was not 1/2 as busy as Trader Joe's. It's the holiday craziness starting already.
I headed back home for lunch, which ended up being another yummy sandwich…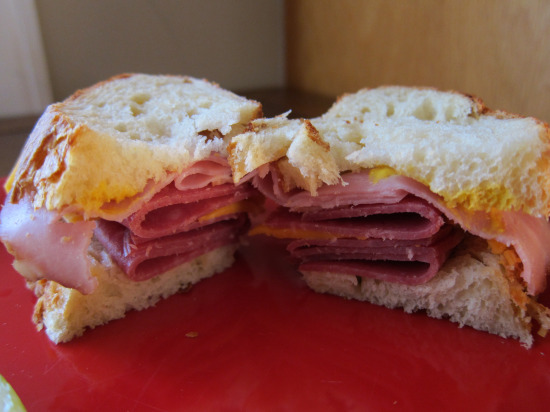 But I also enjoyed one of the fresh pears I bought at the grocery store. I must have really been on my squeezing game because I picked a perfectly ripe pear and it was so juicy and delicious…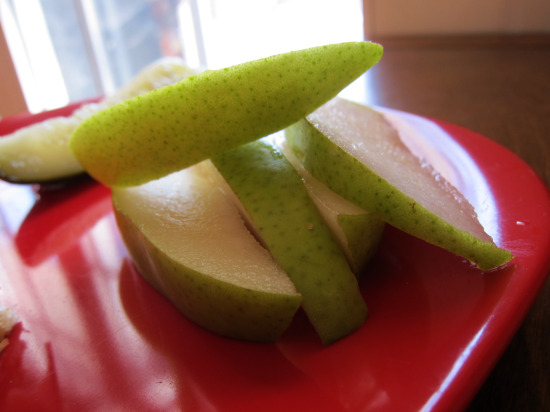 I even picked up a few more when I went back to the grocery store today. Hmm, I'm thinking a pear crisp might be in my near future…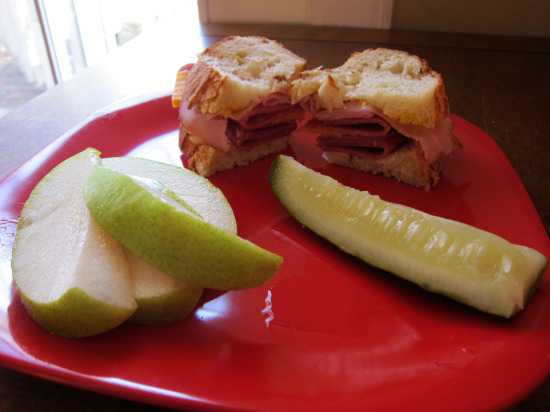 After picking up a few things at Harry and David and Barnes and Noble (I really should own stock in that store!), it was time to head home to put up the tree and lights…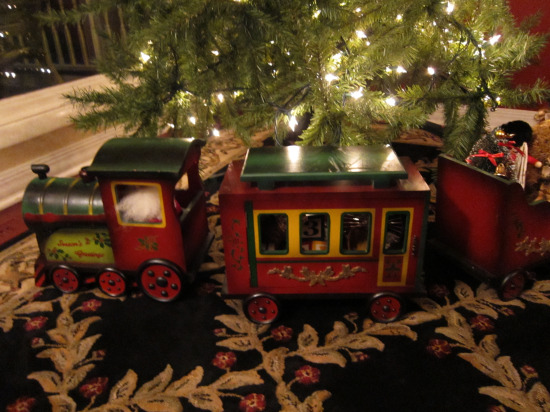 I even put out one of my favorite Christmas decorations, the Santa Train, as I call it. This is by far the best impulse purchases I've ever made – and it was at Costco! It's a beautiful and very detail 4-part wooden train filled with old-fashioned toys – that are real toys!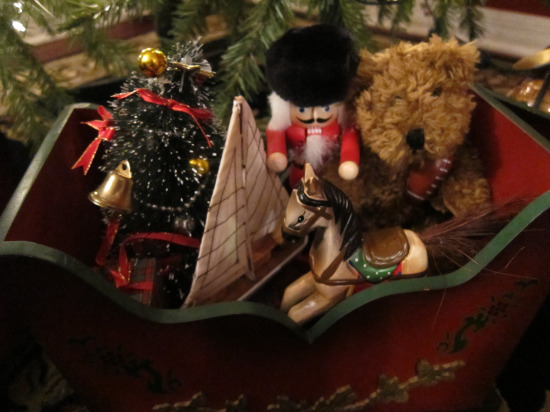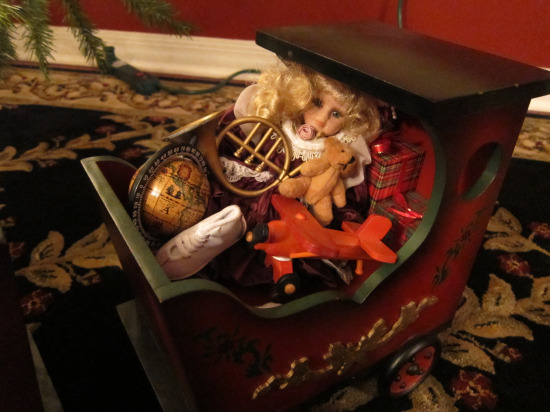 That is one thing that I've come to learn about Costco – If you see something you really like, buy it, because it may not be there the next time you go.
Scott was working most of the day trying to finish project before Thanksgiving. So, I volunteered to make us dinner – and it wasn't just reservations or take-out!!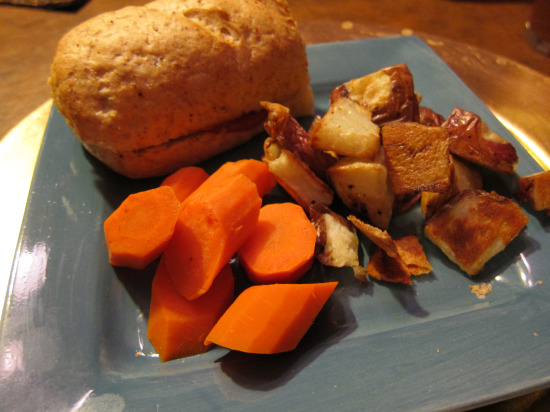 I whipped up some burgers on our indoor grill – turkey for me and buffalo for Scott. I also made some awesome oven roasted potatoes. These were super easy to make. Here's how:
Easiest Oven-Roasted Potatoes
4 medium red-skinned potatoes, washed and cut into cubes/chunks

3 tablespoons olive oil

Salt/pepper to taste.

Mix the oil with the potatoes in a bowl and add salt and pepper. Spread potatoes on a baking sheet and bake for 20 minutes in a 400 degree oven that's been preheated. Take out tray and flip potatoes over. Return to oven for 10 minutes. Broil for 3-5 minutes if needed – then enjoy! 
For variety, I have added rosemary, Italian seasonings, and or parmesan cheese to the potatoes prior to cooking. It just gives them a little extra flavor.
  

Now,  I must be off. I have a ton of wrapping to do before Thanksgiving – when my side of the family exchanges our Christmas presents.

Have a great night everyone!