I had such an awesome and very tiring day! I began with a morning run, but this was not like my typical Sunday morning run. I ran for over 50 minutes and logged just over 6 miles. It's such a great feeling knowing that I'm running faster and increasing my pace.
I usually don't eat anything before I run (there are pros and cons to this) but I decided to eat something today. I knew I wanted to elevate my performance and would probably need some extra calories to help.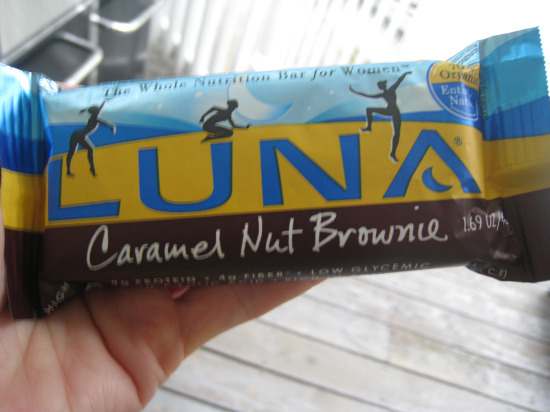 I ate 1/2 of a LUNA bar for women – the caramel nut brownie flavor. It has 9g of protein and 4g of fiber – perfect for a prerun snack. The bar itself was mighty tasty with a nice chocolate flavor.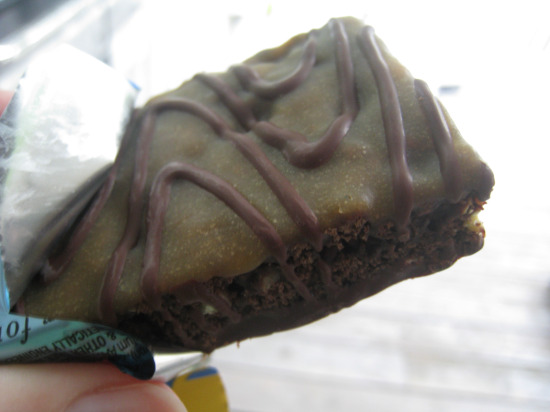 I then laced up my shoes and headed out the door. I made a deal with my legs that if they were too tired to run a full 45 minutes then we could stop at 35 or 40. But, at 40 minutes, my legs and whole body felt great so I went past 50 minutes – hooray! The only reason why I didn't run longer was because we had a TON of things to do today and I really couldn't spend anymore time running. 
Immediately after my run, I did some stretching and a 15-minute ab workout (what I do after each run). By this time, I was so completely ravenous that I ate the second 1/2 of the LUNA bar followed by a big bowl of mixed cereal.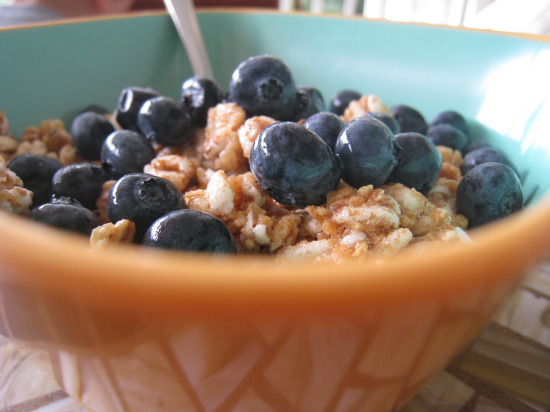 Cheerios Multigrain and Kashi Go Lean Crunch with flaxseed and blueberries, to be exact. On the side, I had a little shot of wellness from Zola..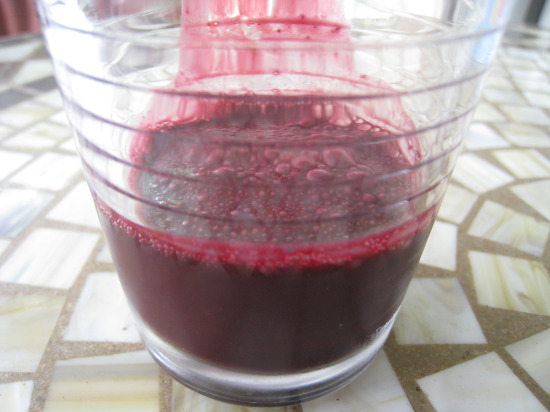 Before heading out this evening, we had a huge list of things to accomplish:
Clean the house, including the basement
Grocery store run
Eat lunch
Laundry
Make food for event: fried chicken, pasta salad, brownies
Write blog post
Pack car for event
Whew, I'm tired just thinking about all of the things we did today! Lunch was nothing too fancy because there just wasn't enough time for fancy…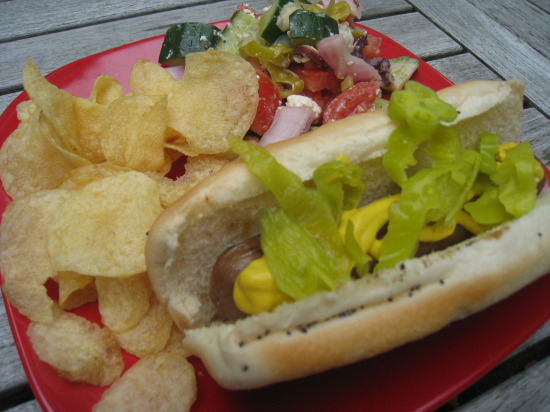 I had my leftover Mediterranean salad from yesterday and also a Vienna Beef all-natural, nitrate-free hot dog with a few Mezzetta peppers on top. And of course, low-fat Cape Cod chips were on the menu!
By 4:30 PM, the food was ready and the car was packed to go to our final outdoor music event of the summer. We went to listen to a local orchestra play the music of Rogers and Hammerstein. If they don't sound familiar to you, R&H did the scores for such musicals as The King and I, Carousel, The Sound of Music, Oklahoma, and South Pacific. The vocalists, accompanied by the orchestra, sang several songs from each musical, but I only recognized a handful:
Title song – Sound of Music
Getting to Know You – The King and I
Some Enchanted Evening – South Pacific
Overture – South Pacific
Oh, What a Beautiful Morning – Oklahoma
In fact, there were so many songs that my husband and I didn't know (and we both like musicals so that's saying a lot) that he dubbed this the night of obscure Rogers and Hammerstein songs.
For our picnic-style dinner, we started with white cheddar cheese and crackers – I had more than my share of these…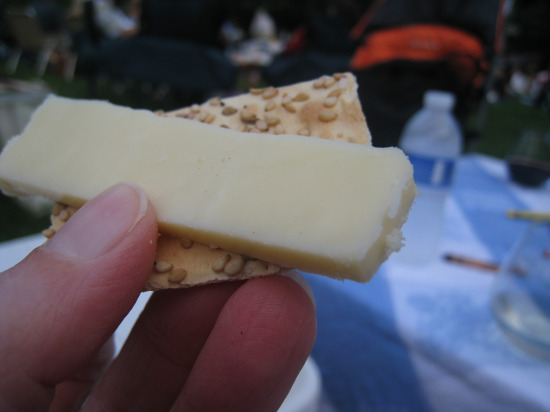 We then feasted on homemade fried chicken, courtesy of my husband using his mother's recipe. We also had homemade pasta salad made with a ton of fresh veggies and Trader Joe's organic tricolored pasta.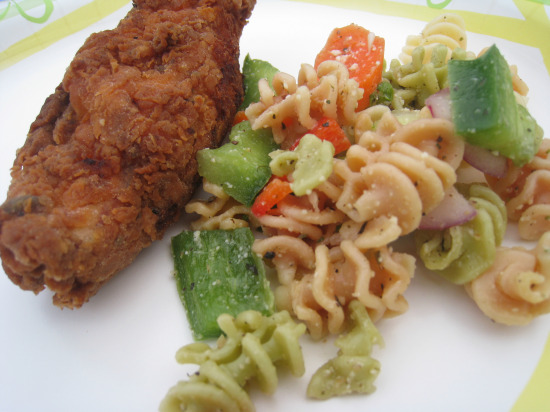 I did eat a few other things, but by this time in the evening it was so dark that my pictures were not turning out very well, even with the flash. I had a few chunks of juicy watermelon, a couple small but delicious chocolate chip cookies that my father-in-law brought from Panera, and a big cup of lemony frozen yogurt. I was so cold after I was finished eating the yogurt that I was shivering!
I am home now and am sooo ready to go to bed. We have a busy day again tomorrow. The guys are NOT going golfing as planned but we are headed to an early Labor Day dinner at my in-laws
See you in the AM All!