Happy Labor Day!
A few days ago, I made a quick run to Dominick's, a grocery store that I had not been to in at least 6 months. Dominick's is a typical grocery store, although it generally has higher prices than Jewell, the store that I frequent most often. Well, when I walked into Dominick's I was pleasantly surprised to see that they had completely remodeled the store – it was now a cross between an upper-scale grocery store and Whole Foods. Perfect timing too, considering the backlash that Whole Foods is receiving. They had a ton of great deals too on specialty and health food items. In fact, I was able to buy 5 power bars, each for $1. I don't normally buy powerbars but have recently been eating them to see if they help with my running performance.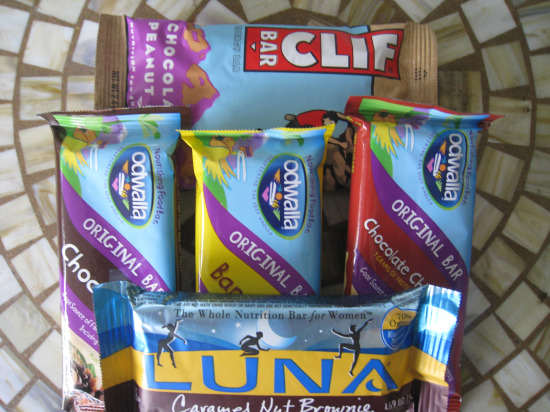 Of the 5 bars, I bought a CLIF bar, a LUNA bar, and 3 different Odwalla bars – one of which I had today. About 30 minutes before my run I tore open my new original flavor Odwalla bar…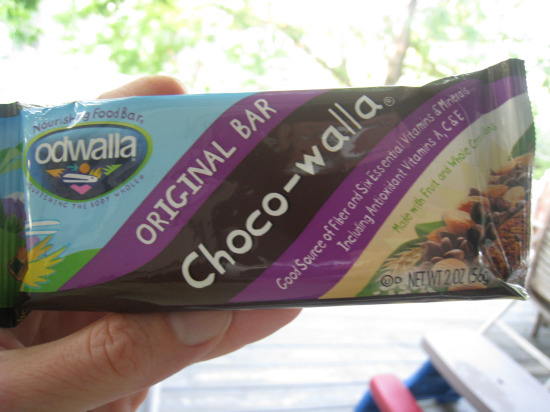 The original version, called the Choco-walla, is made with fruit, whole grains, and chocolate – all the things I love. Plus, it had a good amount of both protein and fiber. Well, it's too bad I didn't love this bar. Ok, I didn't even like this bar. One taste and I knew this bar was not for me – the chocolate tasted chalky and it had another strange taste/flavor that didn't sit well with me. I made myself eat 1/2 of it then I thew the rest in the trash. Well, that was only $.50 and 110 calories down the drain. But, I still have 2 more Odwalla bars to try, so we'll see how that goes.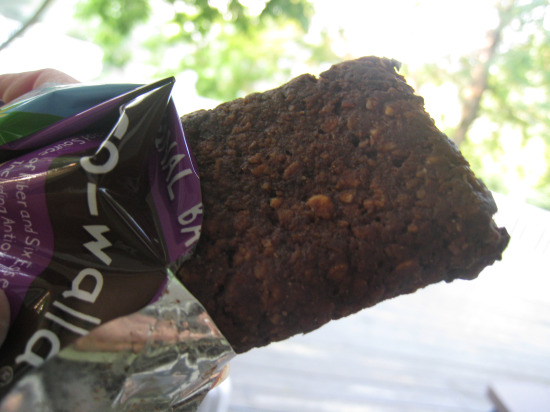 After a few sips of water, to hydrate and to wash the weird taste out of my mouth, I headed out the door. On Mondays, I usually only do 4 mile runs because I'm pressed for time to get to work. Today, I ran a little over 40 minutes or 5 miles and felt GREAT! I think I might try doing a 7 or 8 miler next weekend.
I was really hungry again today after my run I did a shot of Zola's Daily Wellness drink and then chowed on a big yogurt bowl…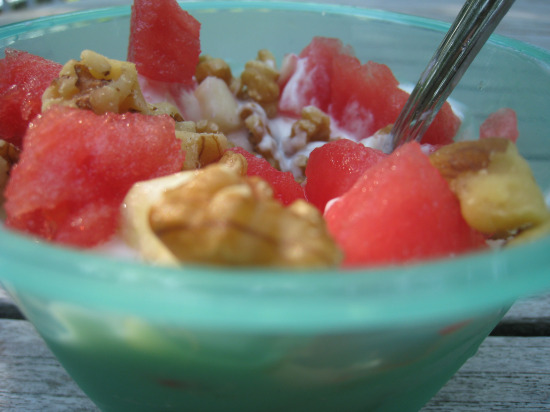 I started with a carton of Trader Joe's vanilla nonfat Greek yogurt and topped that with chopped watermelon, finely chopped Gala apples (fresh picked on Saturday!) and a few walnuts. So filling and yummy!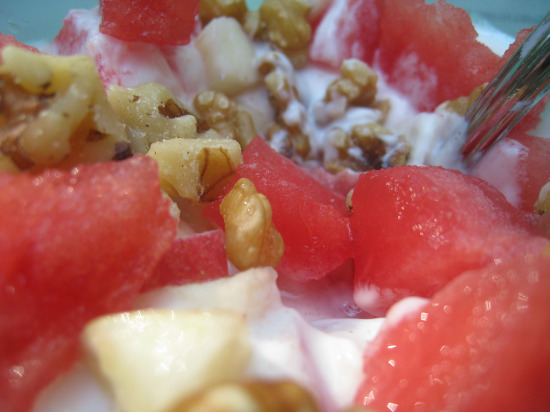 I absolutely love watermelon in yogurt and on vanilla ice cream. It's a great mix of flavors and it gives you added vitamin C and antioxidants in every bite!
We're headed out to the store now and then onto to the in-laws for a Labor Day dinner. Hope you all have a beautiful, fun, and relaxing Labor Day wherever you are!