And now a line from one of my favorite Christmas movies in honor of its 20th anniversary…
Clark: Can I refill your egg nog for you? Get you something to eat? Drive you out to the middle of nowhere and leave you for dead?
Eddie: No, I'm doin' just fine, Clark.
If you're not sure what movie this is from, keep reading to find out 😉
******************************************************************************************************
Hello There! It never fails, the Monday after a long weekend seems to go by sooo SLOW! And, although it was the so-called Cyber Monday, I had absolutely no desire to shop online. With 80 percent of my holiday shopping complete, I am just about shopped out! I can't believe I just wrote that.
My morning began with a fast and super sweaty treadmill run. I probably could have toughed out the cold 30 degrees but it was still too dark at 6:15 AM for me to run outside. 
I had a cubicle breakfast today – complete with a cup of creamy Trader Joe's vanilla Greek yogurt with walnuts…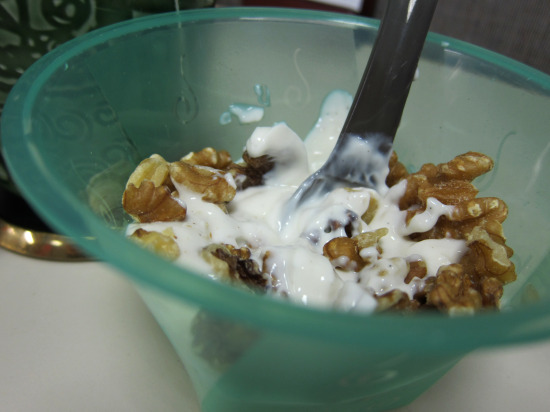 Funny thing about walnuts – I used to hate them when I was a kid and pecans too. But as an adult, I just can't get enough of them. Good thing they are full of MUFA and are super good for you! Along with my yogurt, I had some hot and steamy Tazo Awake tea…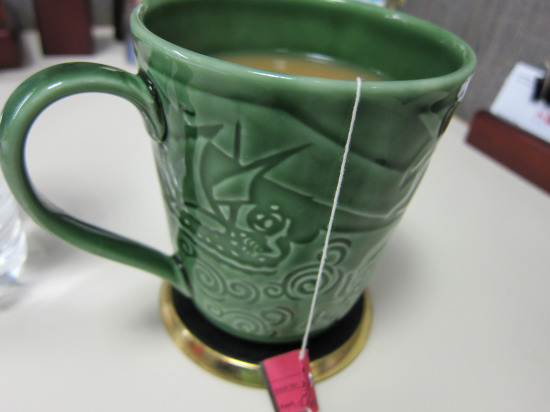 I'm not a big fan of eating breakfast at my desk, but sometimes it just needs to be done. I don't mind eating lunch at my desk, although I do prefer eating out of the office. I'm usually playing catch up at lunchtime so it's just more convenient to eat in the cube – just like today…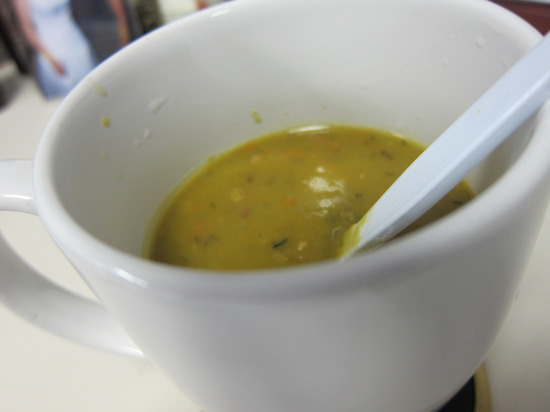 I had some very thick and tasty split pea soup leftover from Saturday night. It was perfect for a chilly afternoon. Later in the day, I desperately needed a chocolate fix and I just so happened to have a few homemade chocolate-log cookies courtesy of my father-in-law..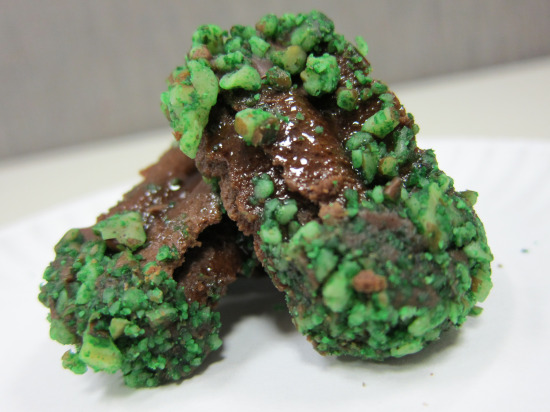 Unfortunately, I do not have the recipe for these festive babies, but I know that they are supposed to resemble logs with moss growing on them – hence the name chocolate-log cookies. My F-I-L makes them every year around Thanksgiving and Christmas and then distributes them among the family. How wonderful is that – a husband who cooks and a father-in-law who bakes!
I arrived home pretty late from work so I was in a rush to make dinner. I am so glad that I remembered to take chicken out of the freezer – it makes it so much easier to decide what to have for dinner when your chicken is ready to go. I drizzled some olive oil over the chicken then doused it with a mesquite rub and grilled it on the indoor grill. I'm tellin' ya, having an indoor grill is pretty sweet in the winter!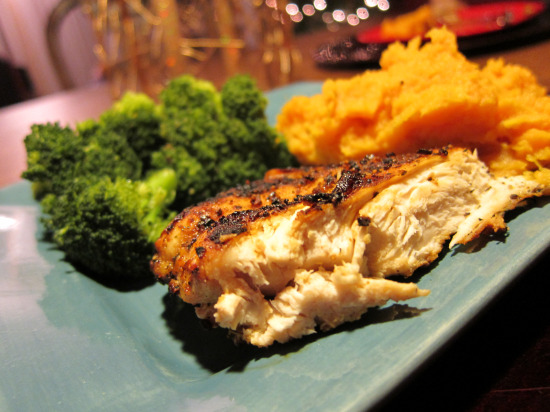 I also made some awesome mashed sweet potatoes by steaming the potatoes, mashing them, and adding a bit of warmed milk, brown sugar, and butter. So easy and incredible!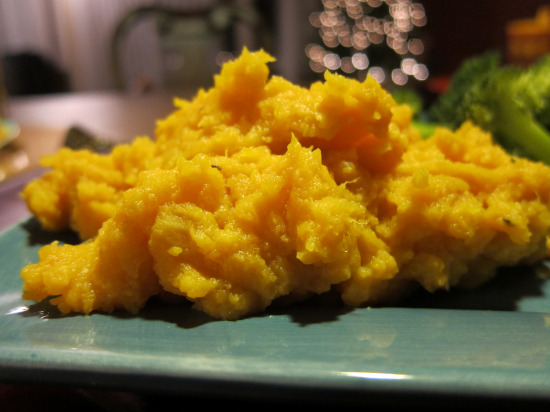 The rest of the night will be spent studying for my personal training certification. I have a feeling that this certification process is going to be consuming quite a bit of my free time in the next few months.
By the way, if anyone is interested in trying an super awesome Dutch cheese, try Beemster Classic cheese – the taste is a mix of parmesan, asiago, and cheddar – so yum! To learn more, read my review!
By the way, the movie mentioned above is National Lampoon's Christmas Vacation – I can't believe it's been around for 20 years!
Have a great night!