Hi Everyone! 
Last night, I watched Rachel Ray's Vacation on the Food Network. She was reviewing some of the hot spots in Philadelphia. I was sooo excited to see that she actually visited two of the VERY places I went to last year at my company's annual meeting! She reviewed Amada tapas restaurant and Naked Chocolate Cafe, both of which were awesome! I am very proud to say that I found these two places on my own before even seeing the show – so I guess great minds think alike. Maybe it's a sign that I should subscribe to her magazine 😉
This morning, Scott and I had to rush out the door to run errands, so there was no time for a sit-down breakfast. And so it was LUNA to the rescue…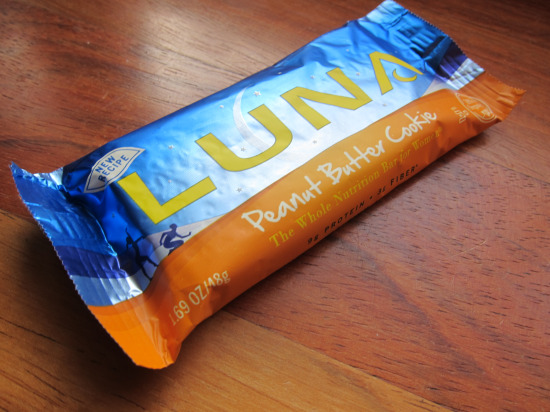 Lunch was at our fave Italian cafe where I promptly ordered my signature veggie pizza…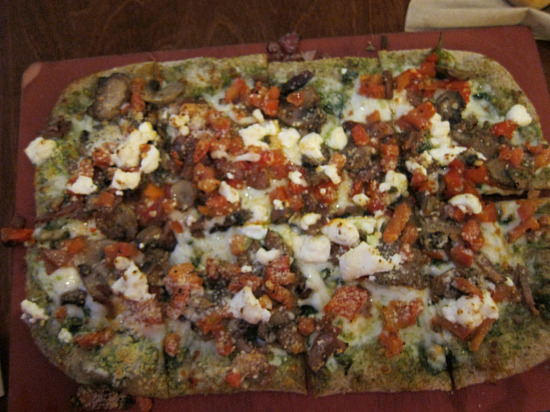 It was loaded with mushrooms, spinach, red peppers, pesto, and topped with goat cheese, all on a wheat crust – fantastic!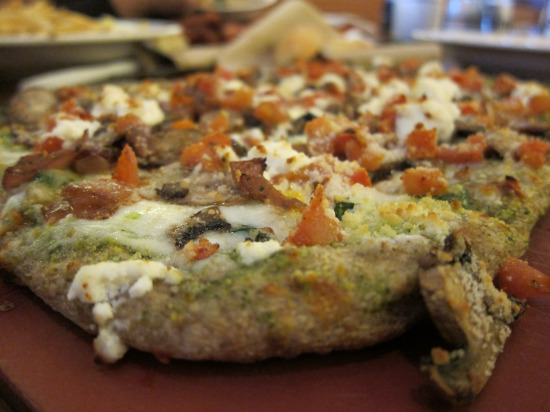 Next up, was a little Christmas shopping. In just two hours, I managed to get to:
Crate and Barrel – Looking for cool wine glasses on sale for $2.95 – but they were all out 🙁
Bath and Body Works – I don't shop here much because I prefer L'Occitane or Crabtree and Evelyn but BBW was having some great sales.
Harry and David – Looking for a foodie gift for my big sis.
Barnes and Noble – Hmm, no real reason to go here other than to pick up a mocha frap!
Fresh Market – Ahh, rotisserie chicken for dinner!
For dinner, I decided to try my hand at making brussel sprouts. Shauna'h suggested a great recipe from a friend, although I did not have all of the ingredients to make it. So, it was my own creation tonight – which usually makes Scott a little leery.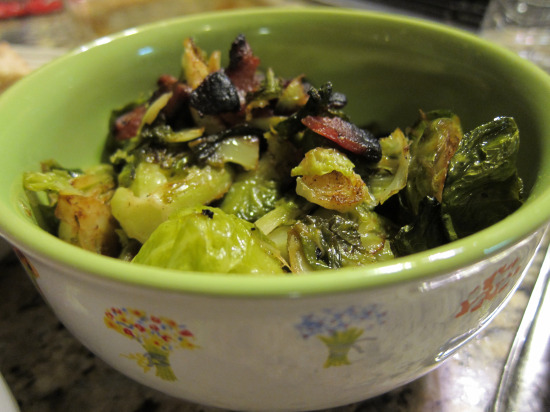 But for these, I fried some all-natural hickory smoked bacon in a pan until crisp. Then I removed the bacon and added steamed brussel sprouts (about 25 sprouts cut in 1/2). Then I sauteed the sprouts in a little more oil and the bacon drippings until they were slightly brown. Of course, I thought they were awesome. On the other hand, Scott remarked that he would probably not eat these again without the bacon. I guess bacon really does make every taste better.
One word of caution, if you do make this recipe, be very careful when pouring the sprouts in the bacon grease or you will wind up with grease burns…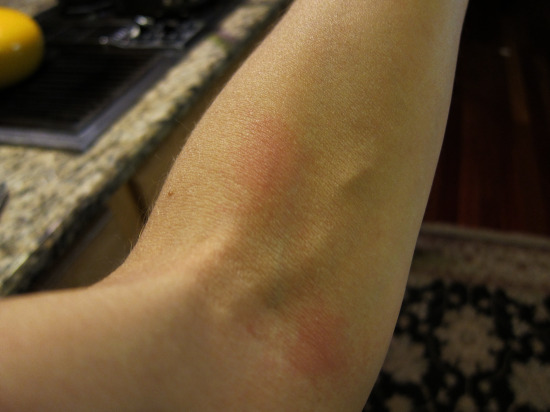 Not fun, especially since now they have progressed to tiny blisters – ouch! It was my own dumb fault though!
Aside from sprouts, I also tried my hand at making mashed sweet potatoes for the first time. I know, I know…how could I have gotten this far in life without making mashed sweet potatoes? Well, let's just say we did not eat them very often growing up and when I did, we usually had the canned version.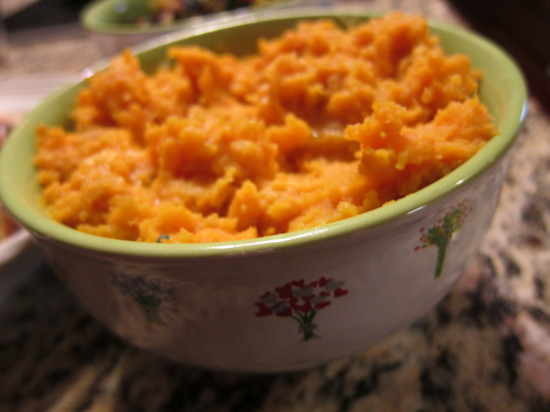 For this bright orange and very festive dish, I followed the very easy recipe on Martha Stewart's site. Seriously, this was SO easy. The hardest part was chopping the sweet potatoes -they are definitely not as easy to chop as white potatoes. Again, this dish was mighty tasty – I'm going to pat myself on the back for this one for sure!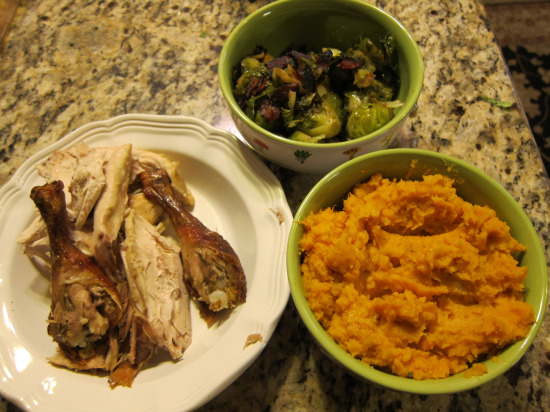 The side dishes all came together quite nicely with the white wine rotisserie chicken I bought from Fresh Market. Although, I swear these chickens are getting smaller and smaller. They're almost like a cornish hen now. Scott and I used to be able to split one with leftovers for another full dinner. Now, we're lucky if we have leftovers. And it's NOT that we are eating more either!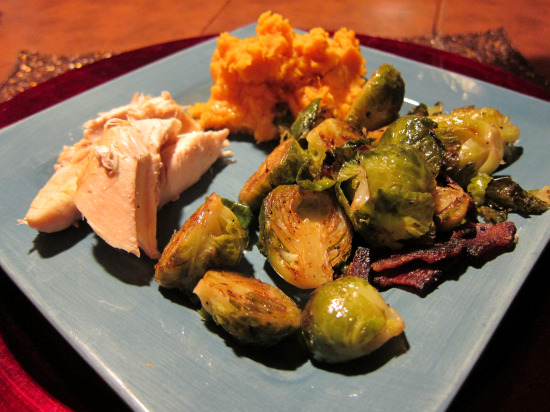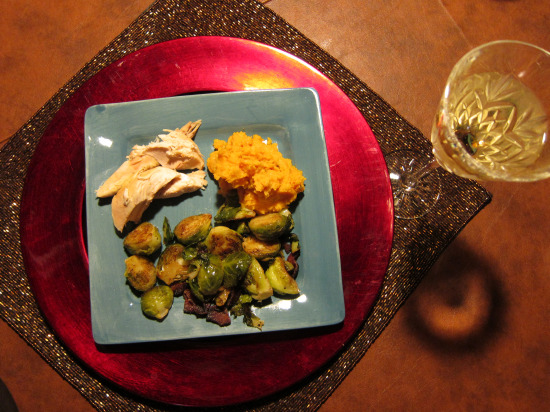 I paired this all with a nice Robert Mondavi Chardonnay I purchased at Costco last week. Fancy, fancy.
I think this made up for last night's sandwich dinner, don't you think?
OK, gotta run. I have a ton of pre-Thanksgiving cleaning to get to tonight! See you all on Sunday!