Hello everyone. I had an awesome afternoon today. My team went out to lunch at a local botanical garden. I just love my job!
I was so extremely tired before lunch, but then when we arrived at the gardens, I seemed to perk up – and wake up – a little. It's funny how your environment can affect your mood like that. I mean, how can you not be happy and inspired by all of this color…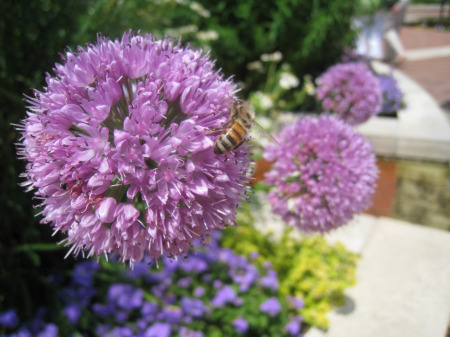 Definitely no grey gardens here!
Before venturing into the garden for a quick stroll, we ate at the little garden cafe. Although the cafe has a very limited menu, what they serve is all natural and the produce is all organic. Even the plates and utensils are environmentally friendly – they're all biodegradable. 
For lunch, I had a very tasty grilled veggie panini made with portobello mushrooms, roasted peppers, tomato, and goat cheese on focaccia bread. The presentation of the food was quite lackluster – it was served in a cardboard holder – but the panini made up for it.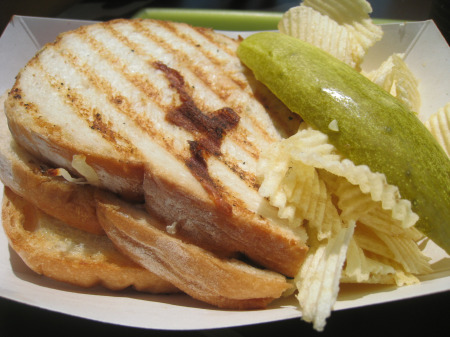 The sandwich came with a few crinkle chips, but I only ate a few. I wanted to save more room for the yummy sammy!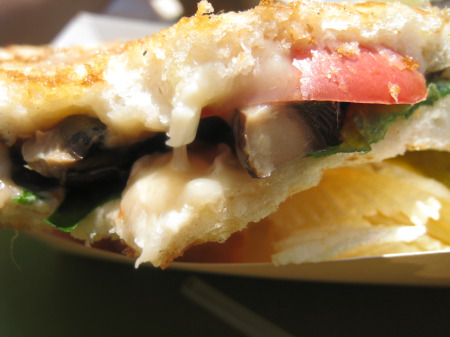 After lunch, we headed into the gardens and they were amazing! They reminded me of gardens I had seen in Europe. We only spent about 20 minutes there, but I was still able to get some great shots.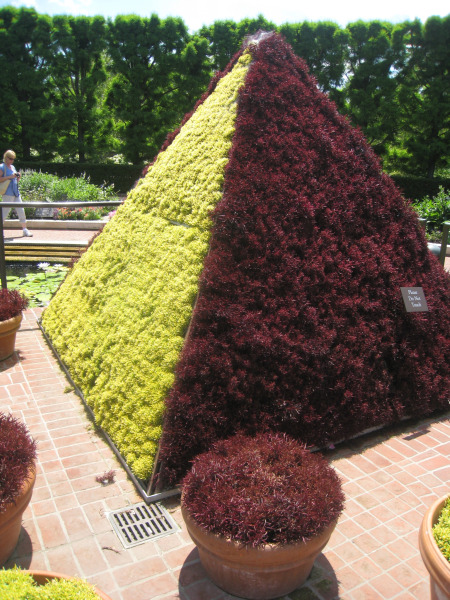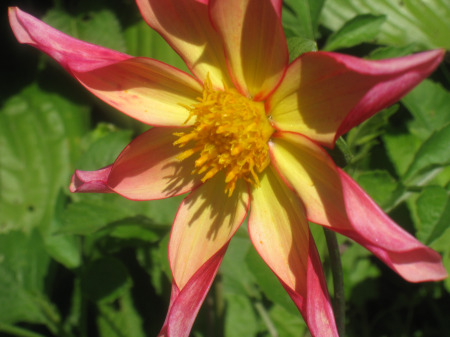 It was a beautiful day to take in all of the sites at the garden. And, I just love sneaking in exercise on my extended lunch hour. It makes the day go by so much faster and I burn a few calories too!
Although I was pretty full from my panini, I wanted a little somethin' somethin' in the afternoon. So, for a quick treat, I ate the lemon pound cake that I saved from my trip to the gardens.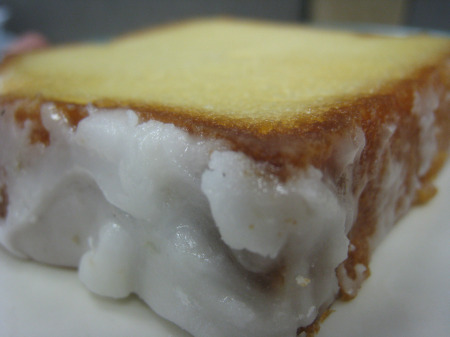 It was so lemony and sweet! It tasted a lot like Ina Garten's yogurt lemon cake recipe, which I absolutely love.
I was still a little full by the time I arrived home from work at 6 PM, so I had a lighter dinner than I planned.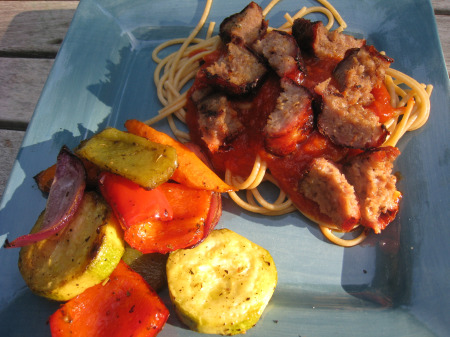 It was a simple dinner of roasted veggies, with about 1 cup pasta with marinara sauce. I also added 3/4 of an Italian sausage for protein and spicy flavor.
I have a few more things to get finished tonight, so gotta run! Have a great night all.