Happy Friday! Don't know about you but I am really ready for the weekend. I stayed up until 12:30 AM last night to finish a project for work. I felt like I was in college/grad school again, playing beat the clock against a mid-term deadline. Back in college, I used to think that all that work and pulling all-nighters wouldn't be so bad if we got paid for it. Well, now that I AM getting paid for it, I wish I was getting paid MORE! 
Despite only getting about 6 hours of sleep, I had a great run this morning on the treadmill. It really is too cold to run outside here in Chicago – at least in my opinion. Although I complain about running on the treadmill day after day, I really am thankful that I have one.
Breakfast was a hearty bowl of oatmeal, with a tad of brown sugar and a few chopped walnuts…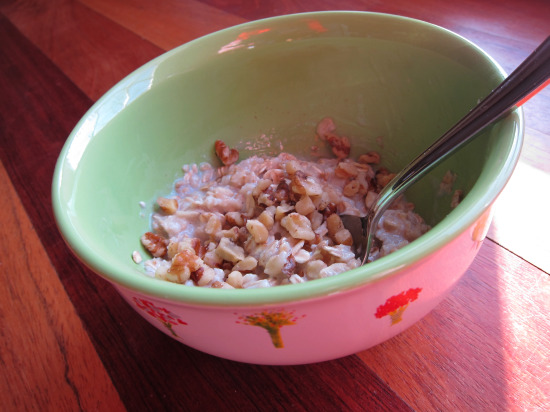 I had to make a Target and Costco run for things for the party tomorrow, which consumed most of my morning. But I did cash in my Starbucks giftcard for a tall mocha frap. Instead of drinking it right away, I put it in the fridge to stay cold until after lunch…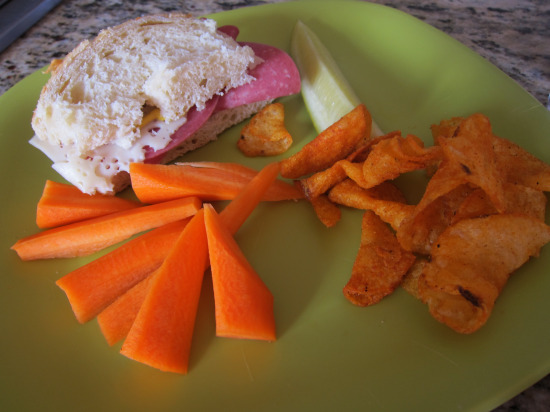 Since I'm trying to stick to 1,600 calories a day for the next few days, I've been really watching my portions. As you can see, I had a 1/2 sandwich made with reduced-fat salami and a 1/2 slice of Swiss, plus a few carrots and chips to balance it out.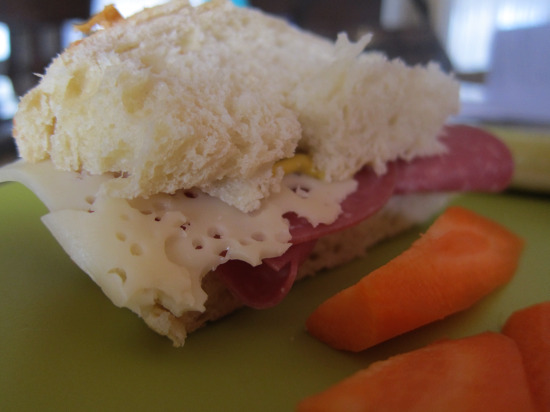 While the kids napped, I savored my mocha frap and spent the better part of 2 hours perusing the menus at Disney World. We have been very strategic about our restaurant choices, trying to balance quality food with a fun atmosphere for the kids. You're probably thinking that every restaurant at Disney provides a fun atmosphere for kids – well, not really. Some do a better job than others. This balancing act also includes trying to split our meals between a la carte menus and buffets. Here's the catch, most character meals are buffets and most of these get pretty low ratings for food. But, when you have small children, you want to go to character meals to make it more fun for the kids and not just like going out to eat back home.
As I checked out the menus online, which are very accurate by the way, I was contemplating some of the healthier choices for both me and the kids. On the dining plan, the kids have to order off the kid's menu. And wouldn't you know it, nearly all of the menus include hot dogs, pizza, chicken fingers, burgers, and mac and cheese. Come on – I know kids are picky but couldn't you be more original than that? That's not to say that my kids won't eat those things because they absolutely will – but twice a day for seven days?? Even my kids would get bored with that. And what is even more strange is that the appetizer for the kids (the kid's meal includes an appetizer) they can choose from a salad or carrots sticks. I know that those are healthy choices, but how many kids do you know (especially those 5 and under) who eat salads or carrot sticks for an appetizer? It seems like it should be switched, give them something a little more "fun" for an appetizer and give them a healthier choice for the entree.
Anyway, dinner ended up being homemade chicken noodle soup, which tasted really good on a cold day. Before soup, we actually started with a little white cheddar and crackers…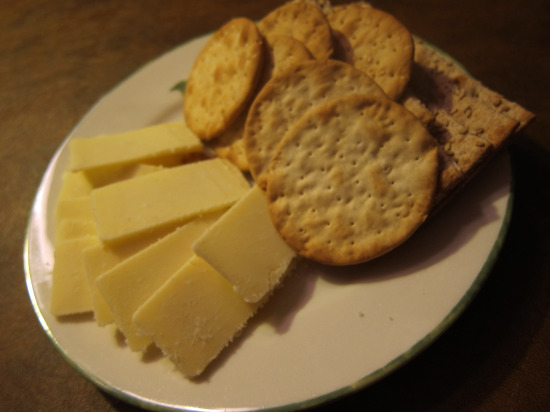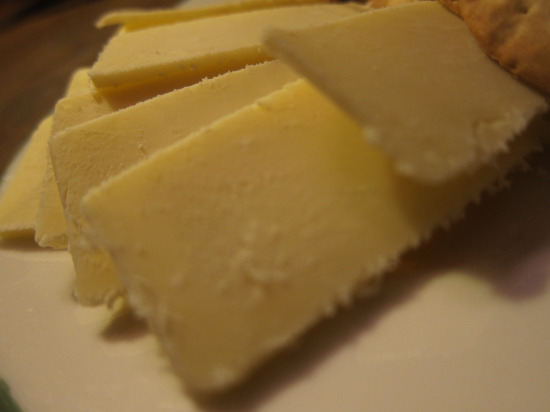 Again, because I'm watching my portions, I had one small cup of soup – about 10 ounces. But it looked really good in my fancy smancy cup…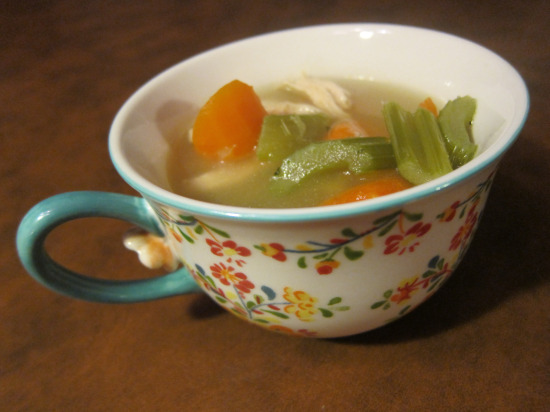 I'm off to go finish up a few party things before bed. See you all tomorrow!