Afternoon everyone! I've had a whirlwind morning so far. Between breakfast, a family photo, visiting, and lunch, I'm wiped out. But, I always find time for blogging!
Prior to our family photo at 9 AM, we had a little breakfast. It was a semi-snazzy affair at the Ritz Carlton with the family. I just love the buffet breakfast at the RC. They offer the right amount of choices, many of which are healthy, like yogurt, fruit, muesli, and egg white omelettes.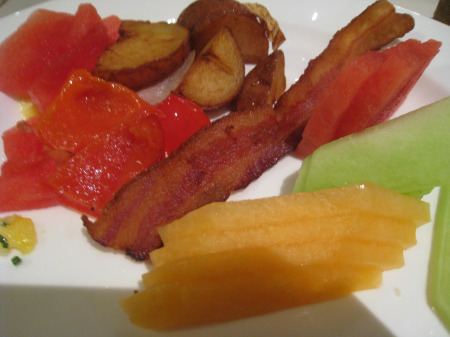 Wanting to go the lighter route, I chose to have a little fruit, one piece of bacon, and a few breakfast potatoes. I also had one of my favorites…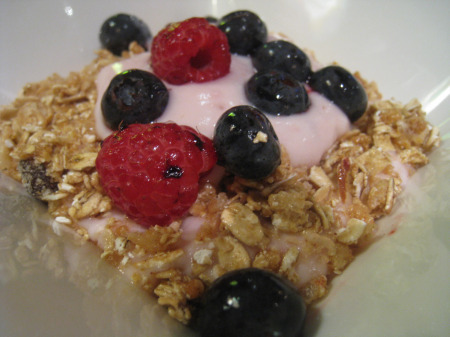 Yogurt with fresh fruit and granola. I started with some strawberry yogurt and then layered a little granola with a few raspberries, blackberries, and blueberries. So heavenly! I also had a huge pot of Tea Forte English Breakfast tea all to myself – it was so relaxing!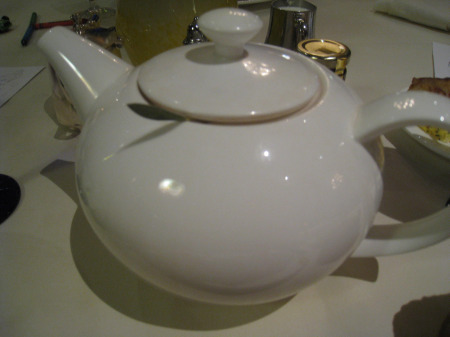 Next on the agenda for today was the family photo. Between my mother and father, brothers and sisters, spouses, and grandchildren, there were 17 people in the photo. It was a little crazy but somehow we managed to be done in about 30 minutes. 
After visiting with the family for a little while, we decided to head to a kid-friendly place for lunch – Red Robin. The sandwich/hamburger chain is great for kids because they have so many things for kids to look at, it's rather noisy, so it's ok if the kids are not quiet, and they give away balloons.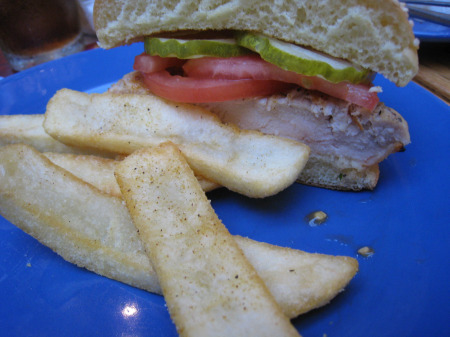 As you can see, my lunch was not as healthy as breakfast. I split a plain chicken sandwich with my sister-in-law and had a few fries on the side. My father also bought the whole table a tower of onion rings…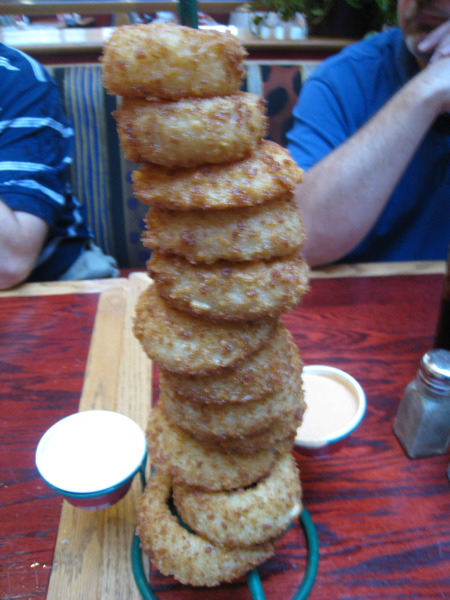 I had one and it was very tasty. Sorry the picture was out of focus. I only had time to take one and this is what I got.
Now, we're resting a little before heading to the birthday/anniversary party tonight. It's a BBQ and I know it's going to be a blast. I'll fill you in the details later.
Enjoy your evening everyone!