Hello All! Hope you had a great day. My whole day flew by today, probably because I was super focused and productive. 
Unfortunately, I was not able to get out for lunch so I just ended up eating at my desk – blah!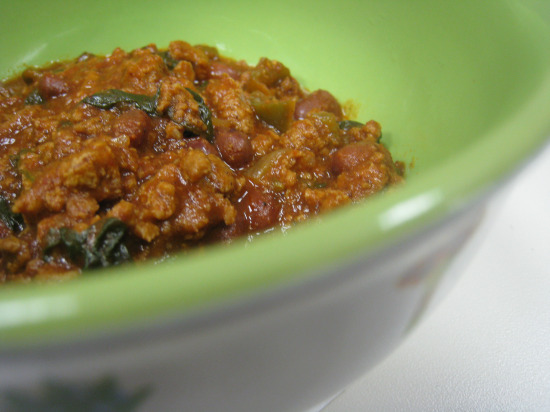 But, at least I had something good to eat – homemade chili with beans, grape tomatoes, and spinach! It was just enough to push me through to the late afternoon. But, around 4 PM, I started to get a little hungry so I grabbed a quick and healthy snack…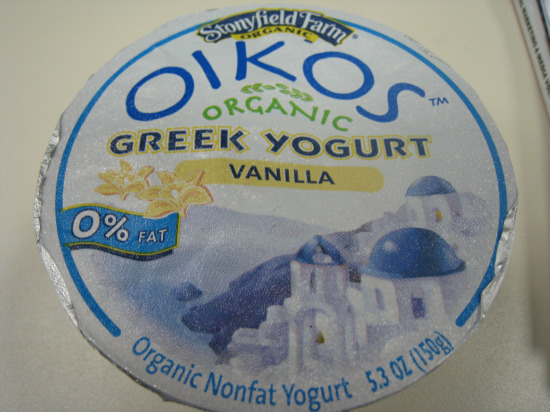 An Oikos Greek yogurt – vanilla flavor with a 1/2 Nature Valley All-Natural Oats and Honey granola bar mixed in. The granola bar was kind of an impromptu snack – there were a bunch of granola bars leftover from a meeting and I was able to snag a couple before they were all gone!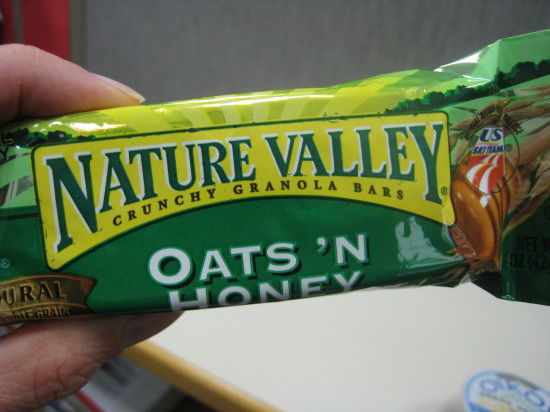 I didn't end up leaving work until after 5:30 PM because I really wanted to finish the project I was working on. I never ended up finishing it, but I came pretty close.
By the time I arrived home, it was after 6 PM. To my surprise, my husband had spent most of the day making his famous homemade pasta sauce. I swore that I would not disclose the recipe, but let's just say it's made with a whole lot of tomatoes, ground turkey, and a bunch of other fresh ingredients.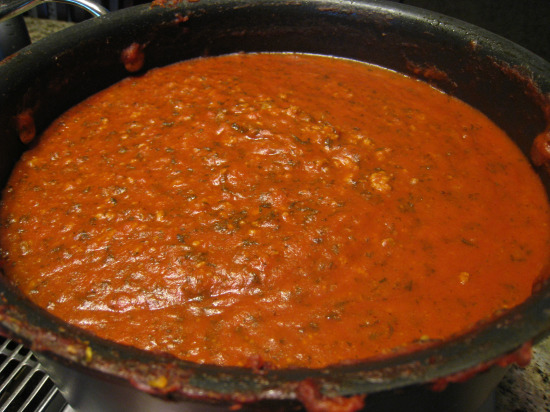 The recipe has been handed down over three generations and really hasn't changed much in the process. But one thing is for sure, the art of making the sauce takes quite a bit of time so my husband literally quadruples the recipe, which makes 12 quarts. Luckily, we have an extra huge sauce pot to fit it all in!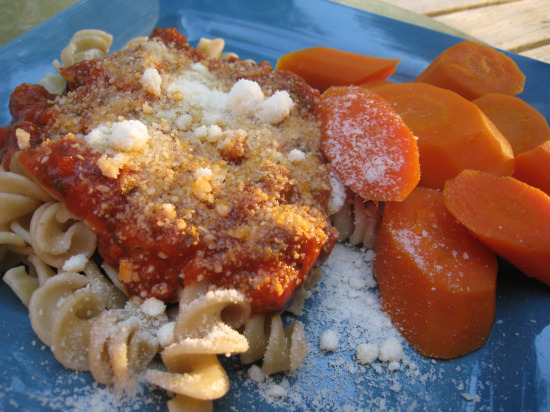 The sauce can be used for a number of different dishes, including baked ziti, lasagna, meatball sandwiches, or just plain pasta and sauce. Tonight, we had the sauce over Trader Joe's whole wheat rotini noodles with a side of steamed carrots. Totally yum!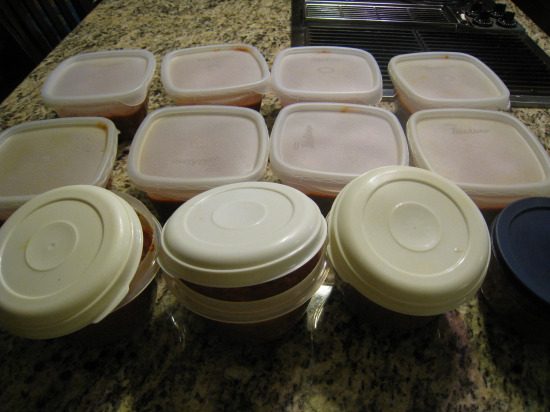 We always end up freezing at least 10 containers (thankfully we have two freezers!). It makes for a tasty and quick midweek dinner, and can easily be beefed up with a salad or other veggies on the side. And, if we ration out the sauce just right, all of these leftovers may last us until Christmas! 
After dinner, I had to run a bunch of errands. I was able to get to the library, Costco for gas, and 3 other stores all in 1 hour – and I was even driving the speed limit! My last stop was Barnes and Noble to pick up a cookie at the request of my chef-of-a-husband. I did have a about 1/4 of the giant chocolate chunk cookie with some skim milk (not pictured) and it made for a nice bedtime treat.
Now, it's off to bed for me. As a reminder, check out RWC on alltop, I am now listed! Yeah!
Night everyone!