Hello All. Hope you had a great afternoon. It was gorgeous outside, but, unfortunately, I spent most of the afternoon inside – working – blah! I headed to Barnes and Noble's cafe to plug in and use the free WiFi. I was able to crank out at least 2 hours of work there, but was still bummed that I wasn't outside. To cheer myself up, I treated myself to a tasty frozen beverage….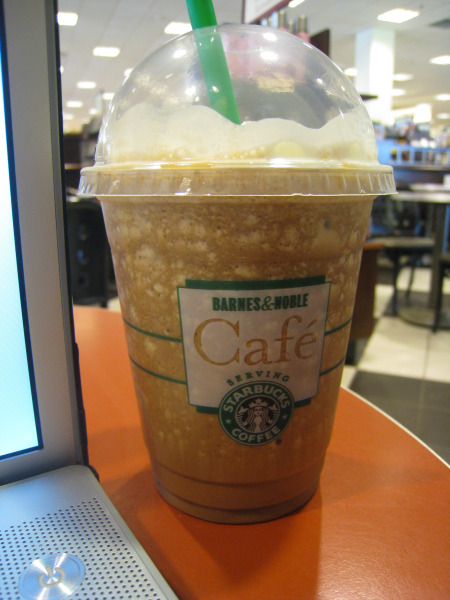 It was yummy and so refreshingly cold – I loved every sip of it. I headed back home around 5:00 PM. My husband fired up the Weber Grill to cook our stuffed chicken breasts. My husband got his baby last year and we grill on it a ton, especially in the summer. It makes dinner and clean up a snap, which I love of course.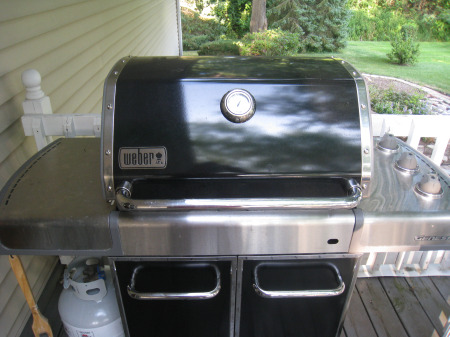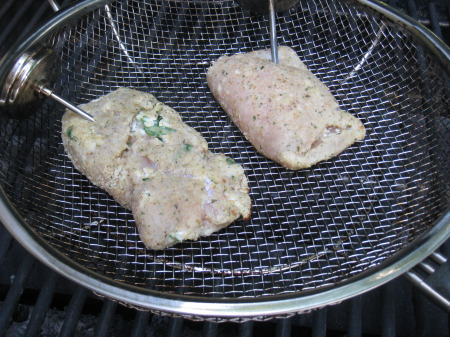 We bought the chicken breasts from our local all-natural Fresh Market. My chicken was Venetian chicken, stuffed with goat cheese and roasted red pepper. My husband's was stuffed with ricotta and spinach. We paired the chickens with a side of fresh cut green beans and some Trader Joe's couscous made with chicken stock, and sprinkled with feta and grape tomatoes.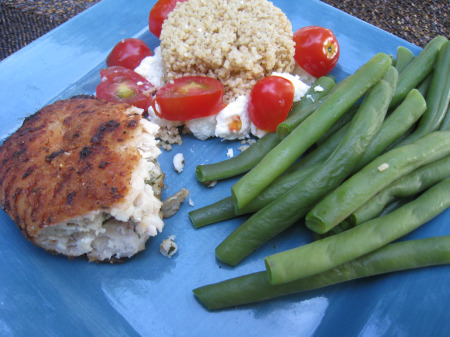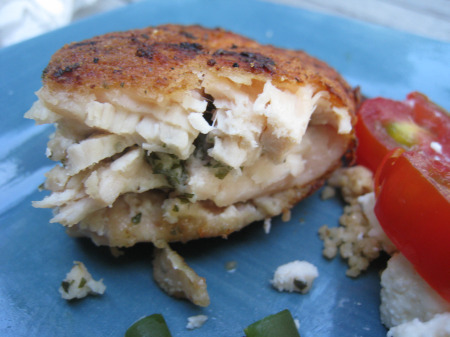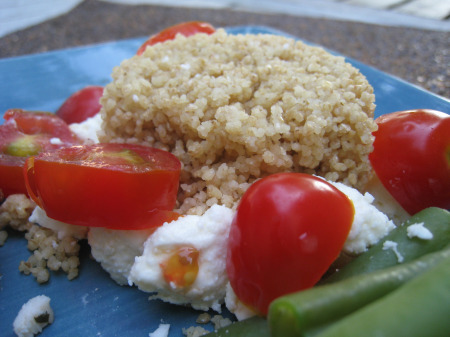 Couscous is a great alternative to rice or potato dishes and it's high in fiber. It's also a little high in calories (220 calories per 1/3 cup) so I try not to eat too much at one sitting.
And for dessert – fresh and juicy watermelon!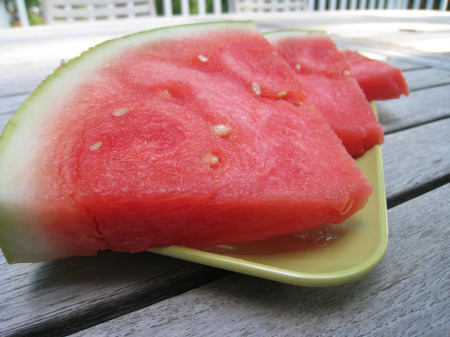 This was truly an awesome summer dinner. Now, I'm off to do more work.
Have a great night everyone!