Hey all!
I can't believe how fast the last 10 days have gone by! In less than two weeks, I was able to give the house a major cleaning, spend some quality time with my sister and her family, and celebrate Christmas. Plus, I managed to accomplish ALL of my goals for the vacation…
Wrap 40+ Christmas gifts
Sort through my clothes and household items to find items to giveaway
Donate items to Goodwill
Get to a yoga class
Study for personal trainer certification (although I need to study a TON more)
Not too shabby!
So, my last day of "freedom" started out like this….a fast but very challenging 5-mile run on the treadmill. It's amazing that I can do 6 or 7 miles outside with no problem, yet 4 or 5 on the treadmill is really difficult. After the run, I enjoyed a big, steaming bowl of oats…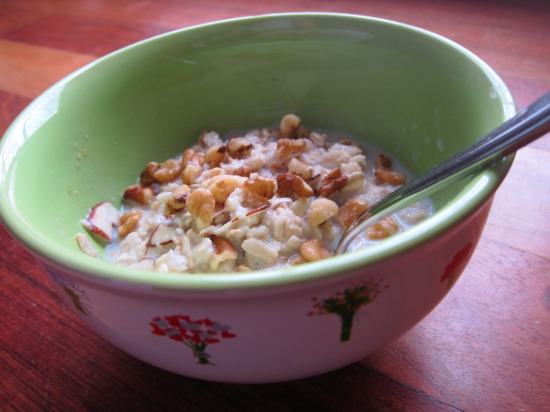 Plus, I had a cup or two of Harney and Sons English Breakfast tea – loose leaf style!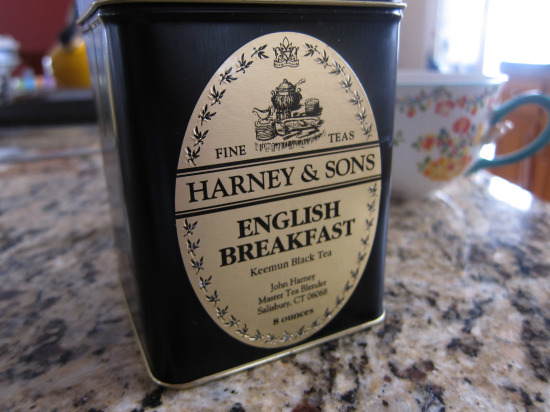 I go back and forth between Harney and Sons English Breakfast and Tazo Awake tea. I just happened to be down to my last Awake tea bag and thought I should save it for my first day back to work – always thinking ahead!
The rest of the day was spent cleaning and studying, including a nearly 3-hour study trip at Barnes and Noble, just for the change in scenery. While I was gone, Scott spent the afternoon making his homemade pasta sauce, which we also enjoyed for dinner…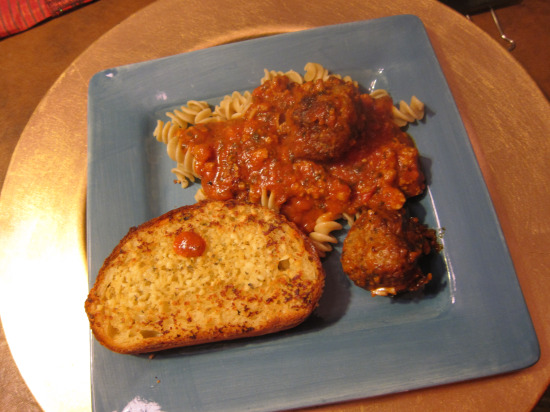 I admit, I ate way too much of this pasta/sauce combo tonight, plus the AWESOME three-cheese garlic bread. Not to mention…fresh turkey meatballs..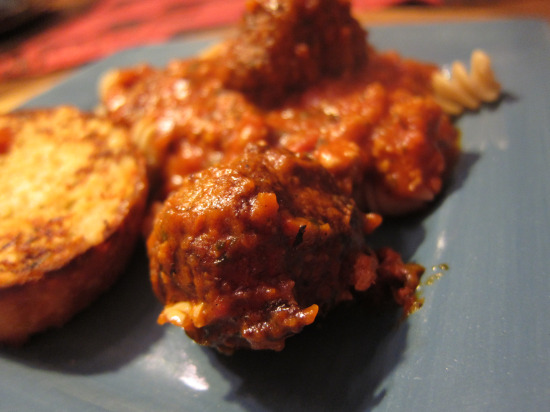 Now, I'm finishing off the night with a little blog reading and cookie eating…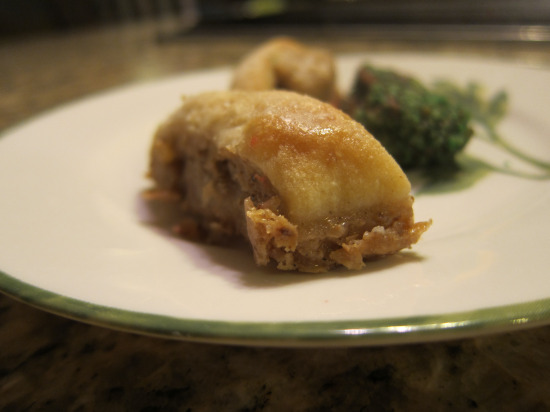 Enough from me, gotta run so I can get some decent sleep before work tomorrow!
See you then!