It's a hot one this evening. It doesn't help that my hot laptop is sitting on my legs and that my husband and I are too budget-conscious to turn on the air conditioning. Instead, we open all the windows and turn on all of the fans, which helps a little, particularly if you are sitting directly under the fan.
I originally brought leftovers for my lunch – 1/2 a turkey burger and couscous, but it just didn't sound appetizing. I opted for plan B….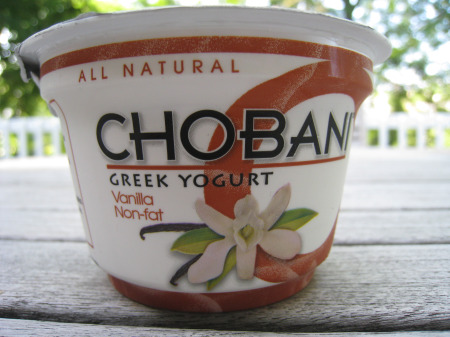 Chobani All-Natural Greek yogurt, vanilla flavor. I bought this yesterday during a quick trip to Fresh Market. This was the first time I had ever tried this brand of  yogurt and I really liked it. To add a little more nutritious value to my yogurt lunch, I threw in a handful of blueberries, two strawberries, and a 1/4 cup of RWC Tropical Granola mix. Yum and so filling! I was seriously no where near hungry after I ate this. And, in spite of not having meat or veggies, my lunch had plenty of protein and fiber, as well as vitamin C.
I left work later than usual – about 5:40 PM – and arrived home to a fully prepared Mexican fiesta…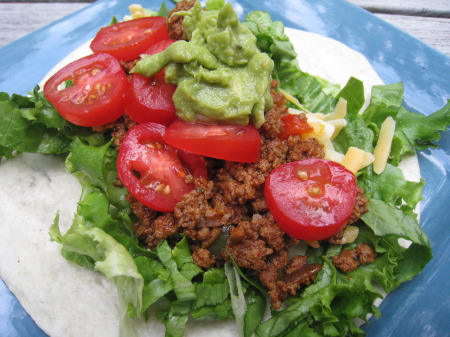 Mexican food doesn't have to be loaded with calories and "bad" fat to taste good. Instead, we make a lighter version of our tacos by using lean ground turkey in place of ground beef for the meat, and we add tons of fresh veggies and a little guacamole and cheese to top it off.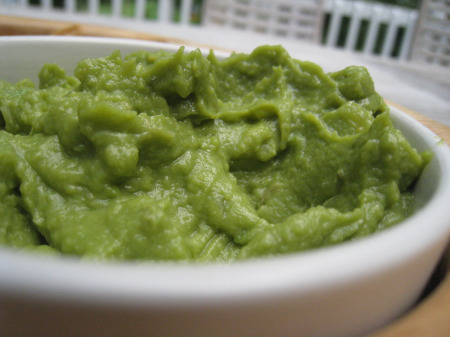 Holy guacamole! Can you say Ole?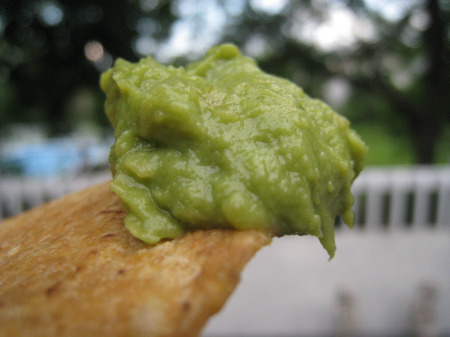 I just love this stuff. I remember a time when I didn't like guacamole. I think it was because I had never really tried it, but thought anything that color green would not be appetizing. How wrong I was!
Now that I am fairly content with my awesome and light Mexican dinner, I'm debating on whether or not homemade oatmeal chocolate chip cookies could be considered part of the Mexican diet. I think yes.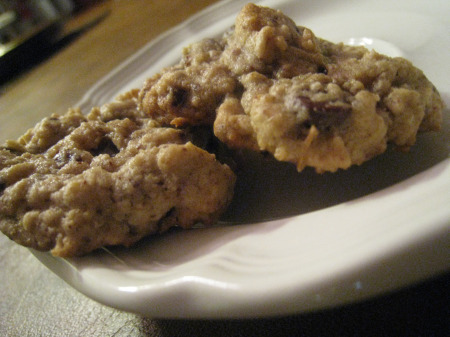 So pass the cookies (and skim milk) please!
Night everyone!