Oh boy, was dinner ever good! I had some awesome chicken fajitas courtesy of my husband. Fajitas are one of my husband's specialties. He actually gets requests for these babies when we have guests. There's just something about the way the chicken is marinated – not too spicy, not too bland.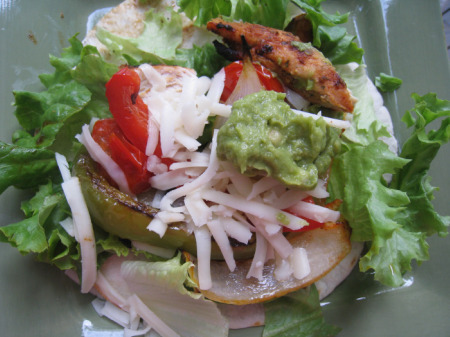 As you can see, I packed my tortilla so full that I could barely pick it up! But, the tortillas were small, not the supersize ones for burritos. I'm not a huge fan of tortillas anyway, especially the ones made with white flour – they have very few nutrients. Tortillas made with wheat flour offer more bang for you buck, but we had none on hand.
In building my fajita, I first put down a layer of green leaf lettuce, followed by a few slices of fajita meat. I topped off the meat with grilled veggies – red peppers, cherry tomatoes, and onions – monterrey jack cheese and a big dollop of guacamole.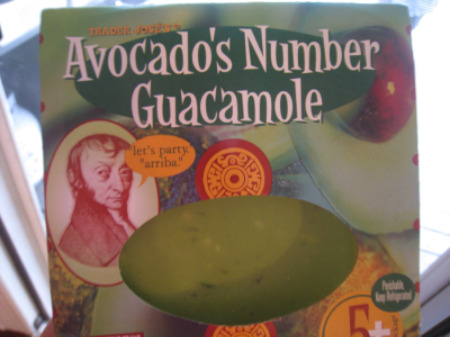 Typically, I prefer to make my own guacamole with fresh avocados. But in the essence of time, Trader Joe's guacamole does very well in a pinch. TJ's guac is so yummy and it's made from all natural ingredients – a huge bonus. Avocados are so good for you too – loaded with antioxidants and good fat, so I never feel guilty when I have an extra few spoonfuls of the green stuff!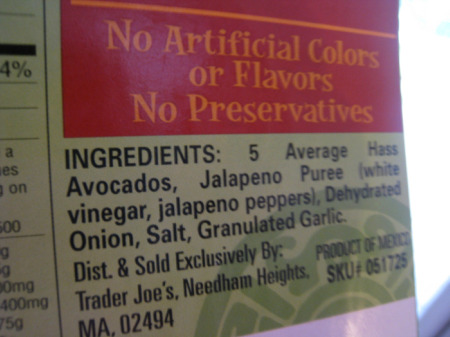 I ended up having two fajitas with a few all natural corn tortilla chips and more guac. I was satisfied, borderline full, but not stuffed, which is just how I like to be after dinner – because it gives me enough room for a little treat! I waited a couple hours after dinner to partake in dessert – about 1/2 cup of chocolate peanut butter ice cream from an old-fashioned ice cream parlor near my house. The ice cream literally has chunks of peanut butter in it – love it! 
Now, it's off to bed for me. I have an early date with my running shoes in the morning!
Have a great night everyone!