Hello everyone!
I just came back from a fabulous dinner with my friend Prachi! Prachi is a Washington, DC, local so she is very in the know when it comes to restaurants. During our conversations, she had mentioned a local hotspot called Matchbox, so tonight, Matchbox it was! Matchbox is a DC favorite that is a mix between bistro and Italian cuisine. Naturally, dinner started with little bit of vino…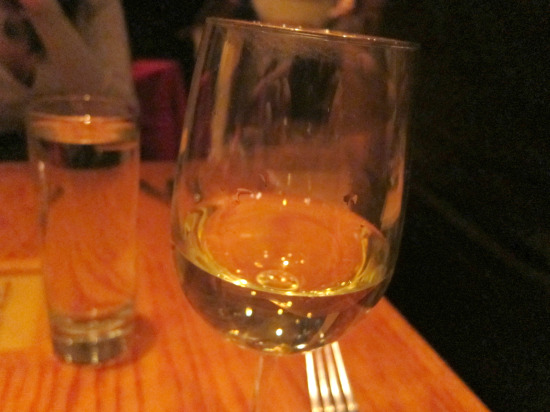 Then it was time for some appetizer action. Because I don't eat beef or seafood, there was only one option left for an appetizer… fried mozzarella with tomato and basil – aka a fried caprese salad!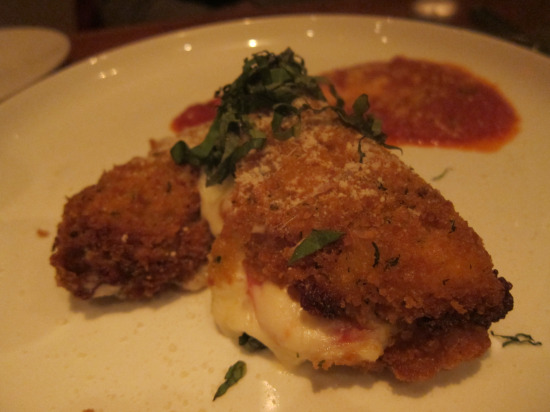 But I was not disappointed AT ALL with my choice. This was fantastic – but of course, it was fried, so how could it NOT be good, right?
For our actual dinner – we split the Q special pizza with grilled chicken, mozzarella, red peppers, and mushrooms…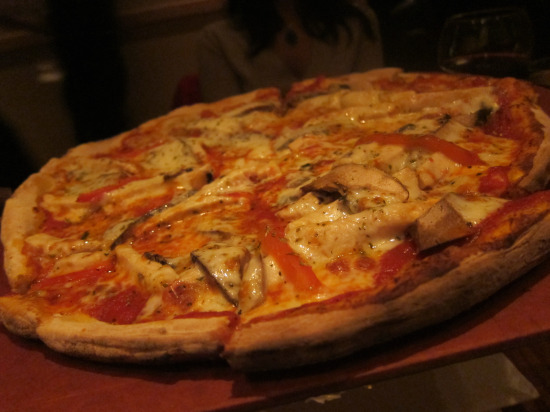 Pretty good but I stopped at two pieces because it had a little too much cheese for me. Plus, I wanted to save room for this baby…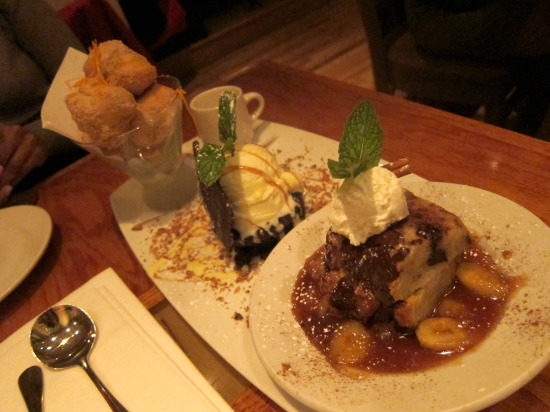 What could be better than one dessert? How about THREE desserts! I really didn't want to get this huge monstrosity of a dessert, but Prachi made me ;-). Apparently, she does not eat enough dessert at home and wanted to make up for it tonight! He he! The trio included a banana chocolate chip bread pudding…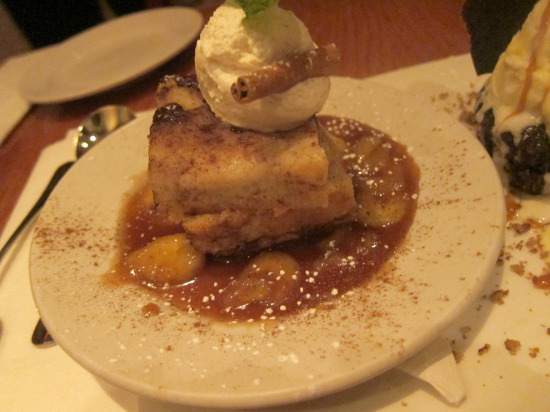 This was much lighter than bread puddings I've had in the past and had a great flavor. Next up, the molten chocolate cake…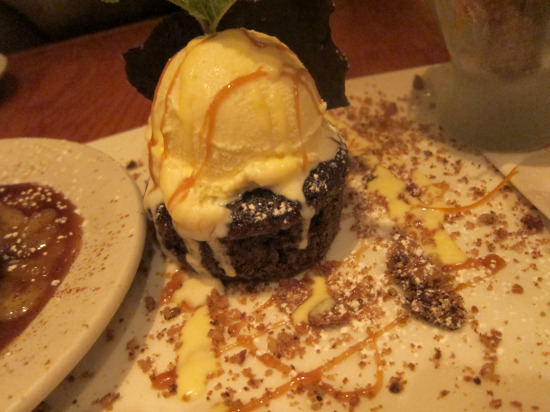 At one point in time, I considered myself a molten chocolate cake expert – tasting expert that is. So, I had high hopes for this cake. I was disappointed – the best thing about this was the vanilla gelato on top. Nuff said. Finally, the cinnamon doughnuts…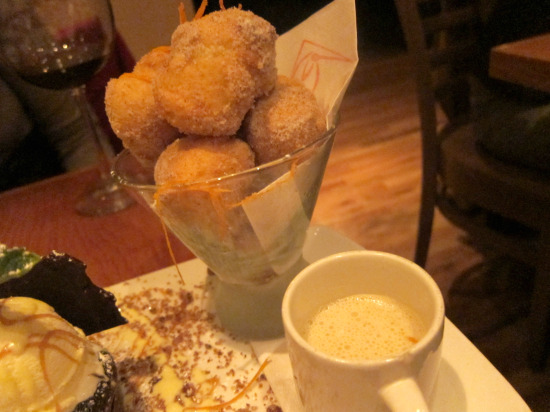 As most of you know, I am not a huge doughnut fan, but these little pastries reminded me of beignets, complete with kahlua creme dipping sauce – lovely and calorie-free I'm sure. Just to ease your curious minds, we did NOT eat all of the desserts, we both took a few bites of each and then called it quits. And believe me, that took some willpower. 
OK, I have a date with the hotel treadmill in the AM, then it's off to a 7 hour meeting for me! Have a great night everyone.