Ok, gang. I've had a pretty tiring day as I'm sure many of you have had. On a brighter note, I just booked my trip to San Diego for October! Although the trip is for work, I'm hoping to see a few of the sites, visit with my brother and his family, and try pinkberry frozen yogurt for the FIRST time. It's the little things that excite me, can't you tell!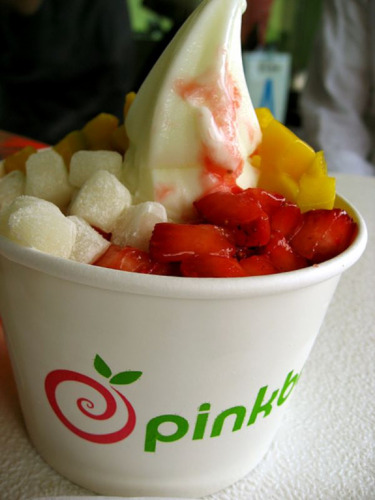 It's probably good that there are no pinkberry stores in Illinois or else I might be addicted to froyo by now!  If you have a favorite pinkberry flavor combo, let me know!
Before I go to San Diego, I have to finish ALL of my big projects related to the San Diego trip – ha! So, this afternoon, I went from project to project, working, editing, reworking, etc. I seriously have not had this much work to do since I was in grad school, but at least I'm getting paid for it this time. 
By the time I arrived home, it was 6:30 PM and I was exhausted. Thankfully, my dear hubby had dinner nearly ready….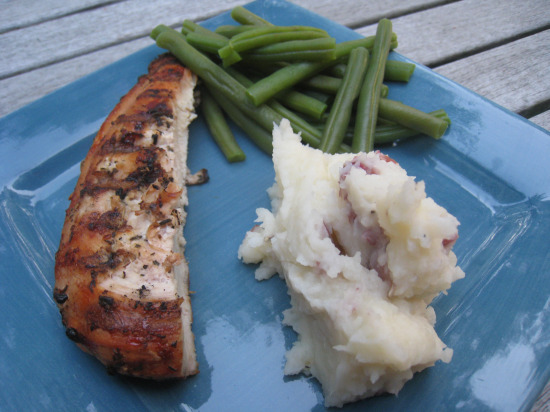 He grilled what he calls rustic chicken, with rosemary and other spices. He also made mashed red potatoes and fresh green beans. Ahh, just what I needed – a home-cooked meal.
My long, frustrating day quickly became a two dessert night…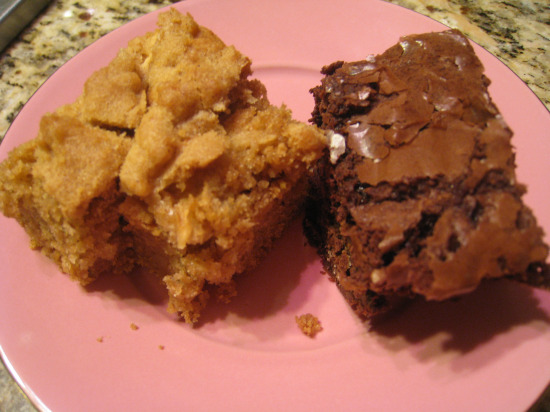 I had a small piece of the apple cake I made yesterday and a brownie leftover from Sunday. I am so glad this day is almost over so that I start fresh tomorrow.
I'm off to bed. Good night all!