Hey Ladies!
It was a very windy morning today – gusts up to 40-50 mph, so I decided to run on the treadmill. I ran a very fast 4 miles – 32 minutes flat!! Yippee! I just wish I could keep up that speed for 10 miles – he he!
Breakfast was a quick bowl of Kashi Go Lean cereal mixed with Cascadian Farm dark chocolate almond granola…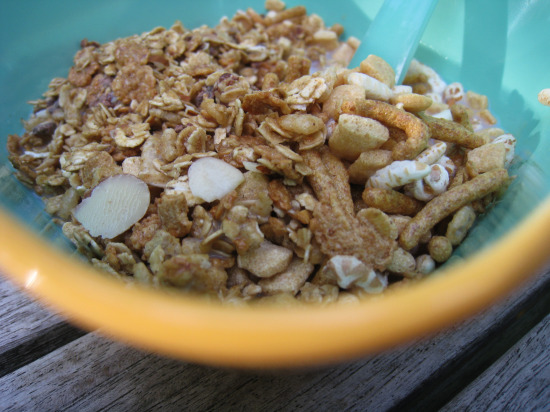 Then, on the way to work, I stopped at a drive thru Starbucks to pick up a warm, but skinny vanilla latte..hmm..
OK, now onto the good stuff!!
Happy Anniversary – I love you Scott!
Eight years ago today Scott and I were married on the North side of Chicago in an old Catholic church. It was a small wedding/reception, attended by less than 90 people, but it was beautiful!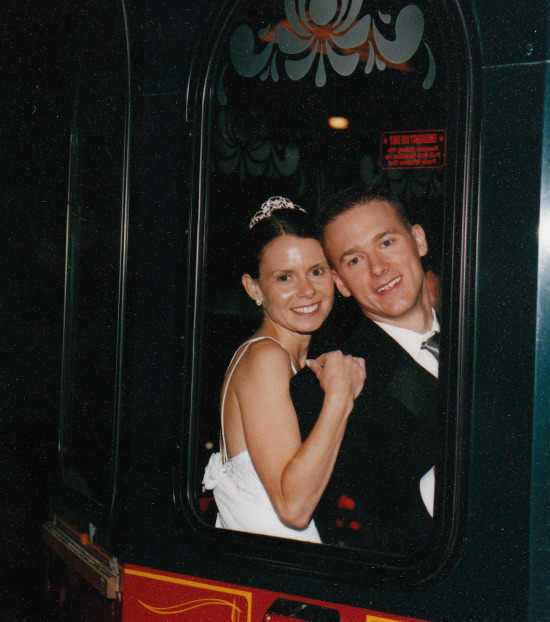 Two days after the wedding, we jetted off to Maui for our 10-day honeymoon in Wailea at the Four Seasons – the best hotel/resort I have ever stayed at!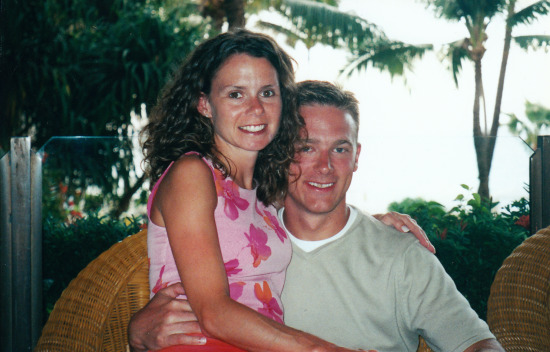 In 8 years, we've traveled all around the US, have cruised to the Caribbean, and have spent time in Europe. So, where are we headed next?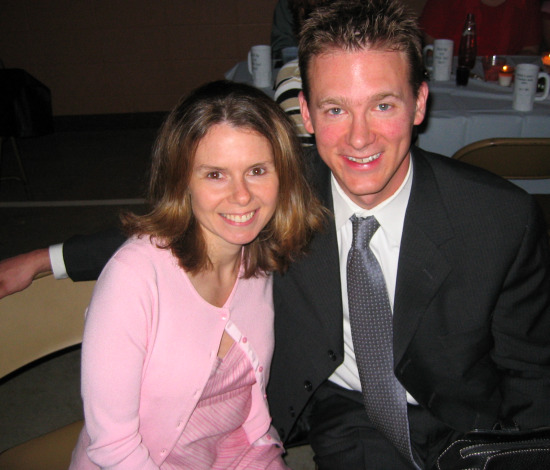 We're going to Disney World! That's right, in the Spring, we're going back to the place where it all started. We met in Disney World in college so the Mouse is quite magical and nostalgic for us. I get sappy just thinking about it!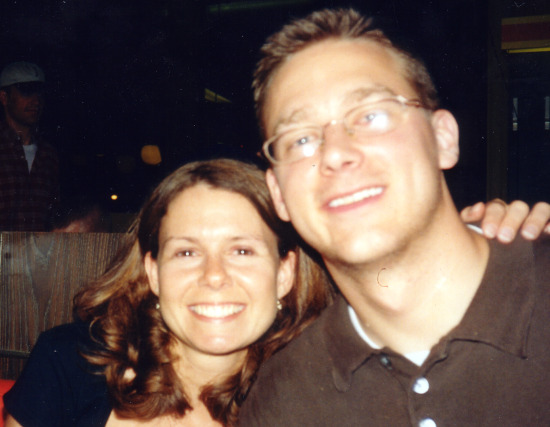 So, here's to 8 years of adventures and many more adventures to come!