Hey All! I'm back from Fitbloggin and had a fantastic time! Saturday morning was the official start of the conference. Instead of going through every detail, here are the highlights. The morning started with a 5K run that was attended by about 50 women. Although it was not a competitive run, I am very happy to say that I was in the top 6-8 of those who finished first!
The run was followed by a fab oatmeal breakfast sponsored by Quaker and then two sessions – one on SEO and one on how to get noticed by traditional media. The morning sessions were followed by a fabulous lunch spread…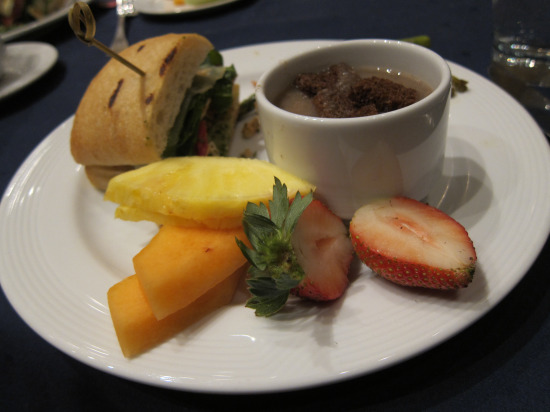 We had small sandwiches, fresh fruit, and some awesome mushroom bisque!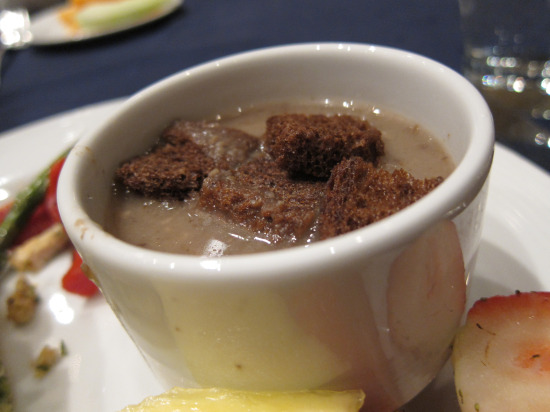 After lunch, my husband Scott (who was the Fitbloggin speaker on SEO) and I took a walk around the harbor in Baltimore. We even tried out our new New Balance running shoes…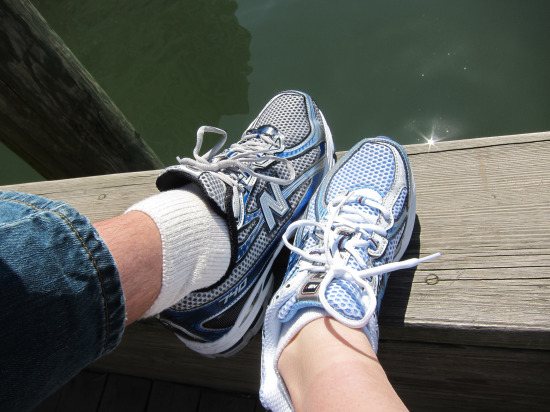 His and her shoes for his and her bloggers – perfect! My husband is a loyal New Balance customer. I, on the other hand, have been loyal to Nike for YEARS. I've been running for a very long time and have been through many brands and styles of running shoes. Years ago when I tried New Balance, I felt that they were clunky and didn't really offer much support for runners – hence my loyalty to Nike. However, I may be a changed runner! New Balance so generously gave away a pair of their 740 shoes to all conference attendees -woo hoo! They were much lighter than I remember and had more cushion. I really like these shoes and will definitely consider the New Balance brand on my next running shoe purchase. Thanks New Balance for letting us try out your shoes!
On our walk, we headed to the Italian pastry shop in the harbor area…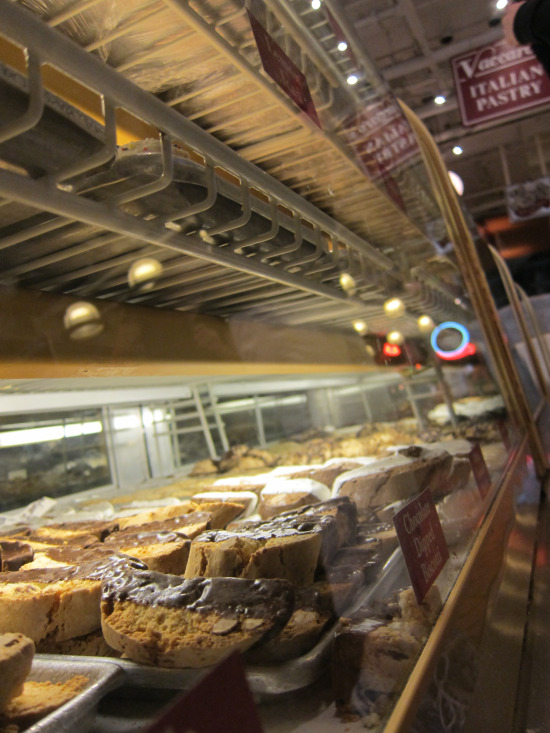 My obsession with patisseries/bakeries has enable me to sniff out any that are in a 1 mile radius…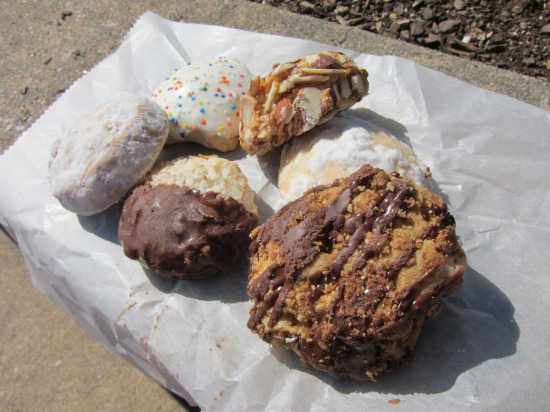 I just had to sample a few of the homemade Italian cookies – naturally.
On our way back to the hotel, we stopped off a the historic lighthouse…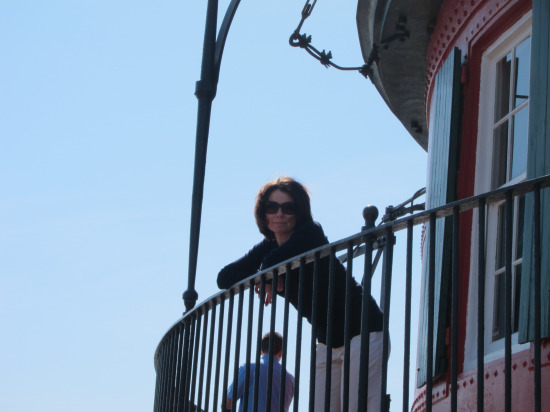 The afternoon sessions and keynote by nutrition author Dave Grotto went by so fast! Then it was time to let loose a little with some Jell-o shots!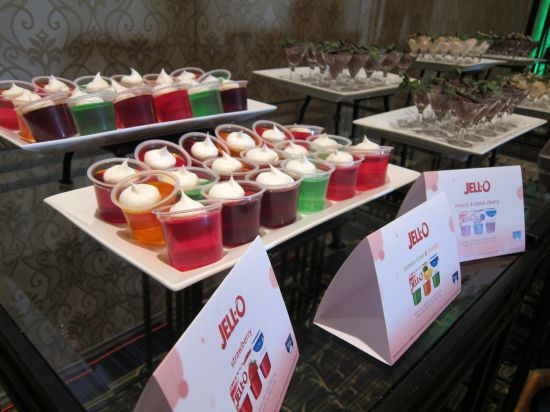 Ok, not really Jell-o shots, but it was definitely a reception sponsored by Jell-o. There were several flavors of Jell-o as well as their new mousse in caramel, dark chocolate, and milk chocolate – so good!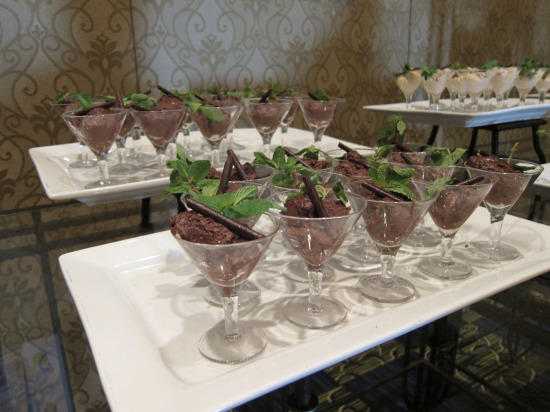 Scott and I left the reception early to make our dinner reservations at the Mediterranean/tapas restaurant Pazo. We were really torn between restaurants. This one actually had mixed reviews – some people loved it and some people didn't like it at all. When I first walked into the restaurant I knew I would like it. It had a strong Spanish feel to it which I love!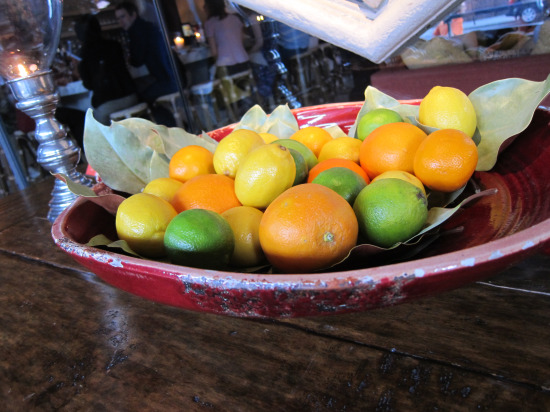 After ordering some vino, we perused the menu, which was a mix of traditional and modern tapas and main entrees. Scott and I love to eat tapas style, so we focused on the small plates…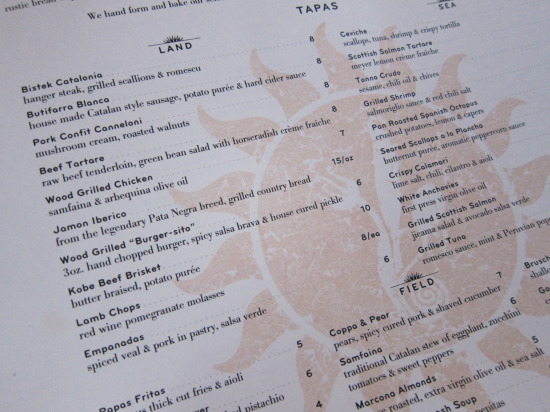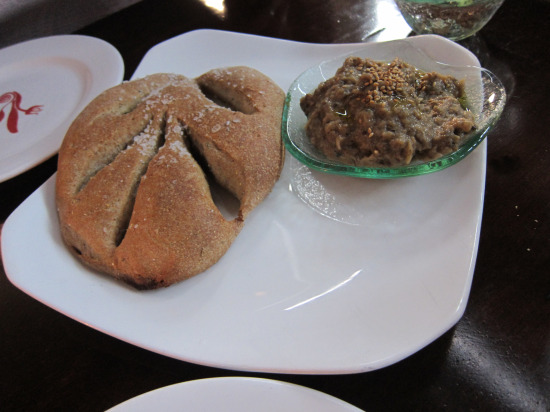 We had eggplant puree with some super yummy and salty bread followed by a salad made with hearts of palm, roasted red peppers, and vinaigrette.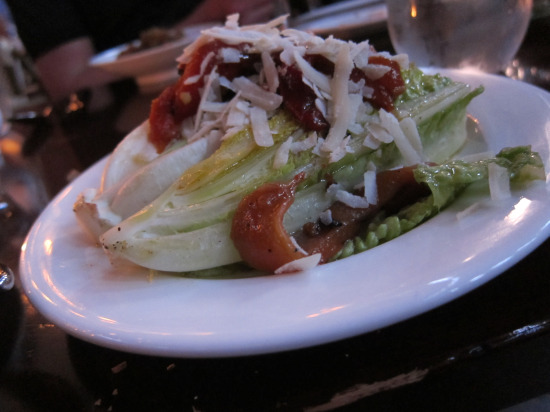 I almost forgot to mention the fantastic sunflower flatbreads that we had for a starter…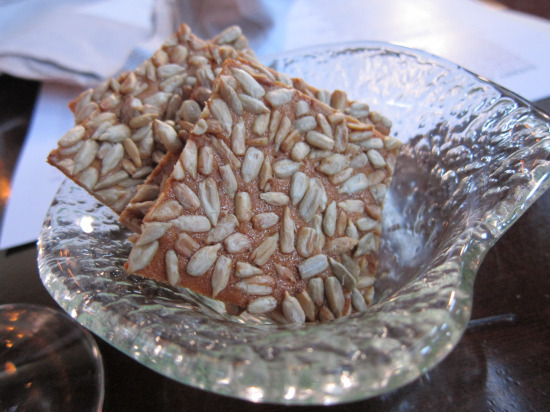 This is by far the BEST flatbread I have EVER tasted!! We liked it so much we took two containers of the bread home with us!
We opted not to eat dessert there, but instead, walked around Fells Point to scope out the bars and desserts places. I loved Fells Point! The cobblestone/brick streets gave the area so much character. Although there were many dessert places to choose from, we decided on gelato from Pitango and we were not disappointed in our choice…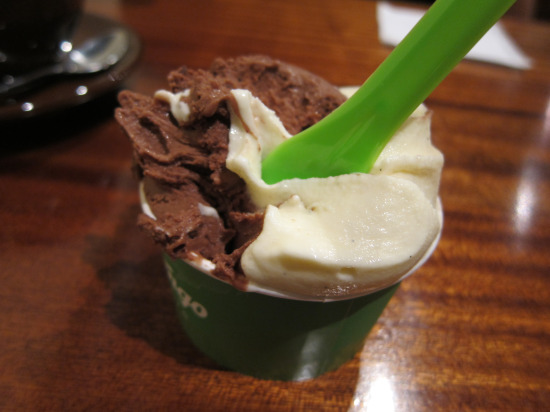 They had at least a dozen flavors of gelato on display. It was so hard to decide! But the staff were great and were very open to let you test any or even all of the flavors. Thanks guys! Loved the bourbon vanilla and milk chocolate with chocolate chips! We also enjoyed some authentic Italian hot chocolate…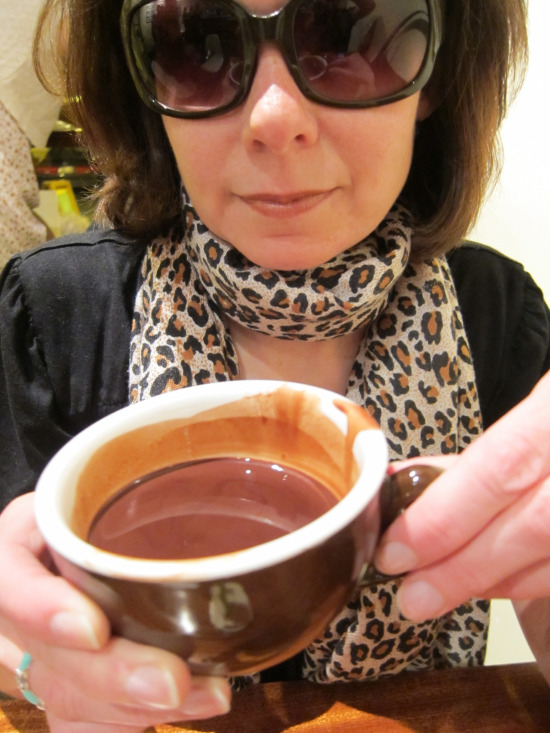 Seriously, this is NOT your mother's hot chocolate. The consistency was thicker than cream and had a mild, milk chocolate flavor – wonderful! The only thing I would recommend is to have cookies or biscotti in the cafe for purchase so that customers can dunk them in their chocolate!
Ok, that's all for now. See you all tomorrow with a recap of Sunday – Exploring Baltimore!