Hi Everyone,
I'm going to make this quick because I have a terrible sinus headache. Morning started very early for a Saturday. I was up around 6:30 AM – yikes – way too early! 
I was not super hungry so I made a smaller than normal breakfast…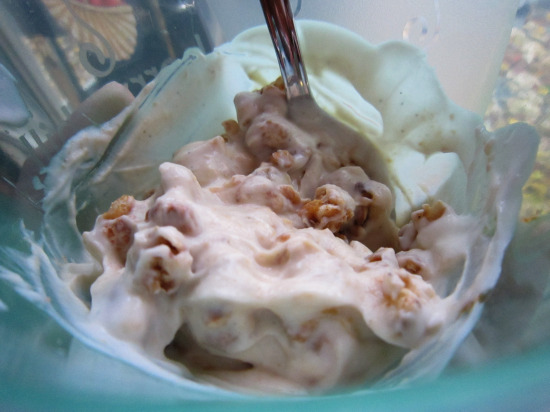 I mixed about 1/2 of a Trader Joe's vanilla Greek Yogurt with about 1/4 cup of Kashi Go Lean cereal. This was just enough to get me up and going.
I had to run a bunch of errands this morning – dry cleaner, eye doctor, Target, etc. And then, it was time for lunch…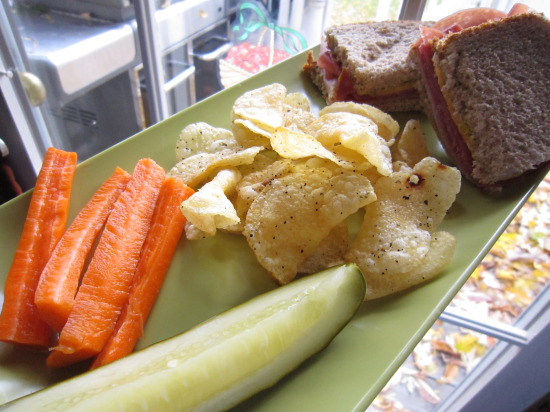 I made a 1/2 low-fat salami and ham sandwich, with a side of carrots and a few Lays salt and pepper chips for good measure 😉 I really LOVE these chips and would probably eat the whole bag if Scott was not eating them with me. 
Scott and I popped up to our outdoor mall after lunch. It was a little chilly but very sunny. I thought it was quite the perfect autumn day. I headed off to Saturday evening mass shortly thereafter and came home to an awesome dinner…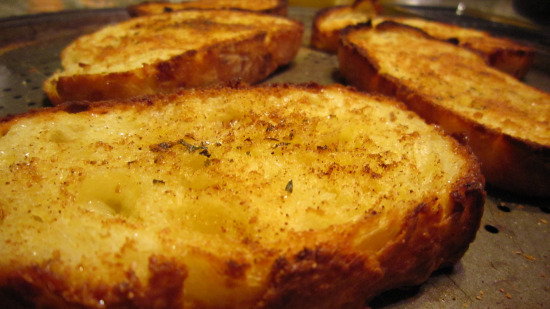 It started with garlic bread made from three-cheese bakery bread. OMG, this was fantastic. And, of course, I ate a few too many of these.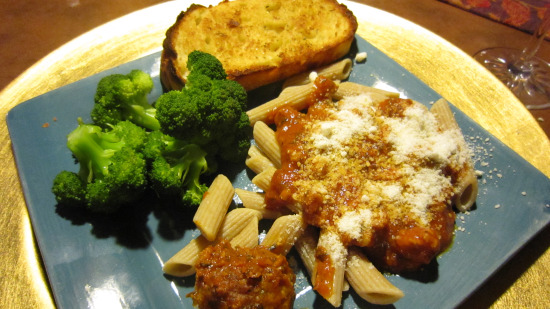 Then came the fantastic main course – homemade pasta sauce and turkey meatballs, with a side of broccoli! Again, way too good and ate way too much! Can you blame me? Just look at this meatball…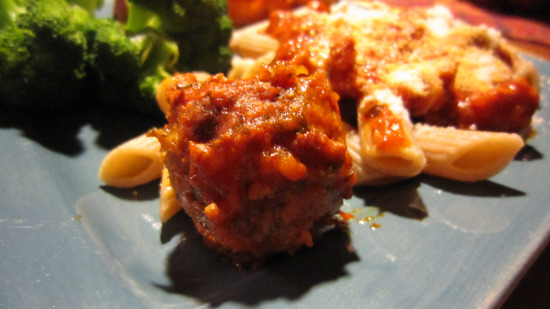 Plus, I washed it all down with a little vino…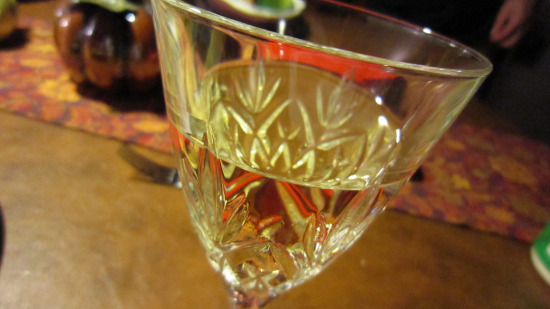 I can't be certain, but this may have contributed to my headache.
At this point, my head start throbbing like crazy so I laid down for about an hour. Even after taking Excedrin and resting, my head still hurts like I have a nasty sinus infection. 
So, with that, I am signing off. See you all tomorrow, hopefully headache free.