Hey everyone! Just a quick note to let you all know that I have not dropped off the face of the Earth. In fact, I've actually been engrossed in the world – Disney World that is! I won't give all the details of my culinary adventures in Mouseland now, but take a look at what I've been enjoying for the last week…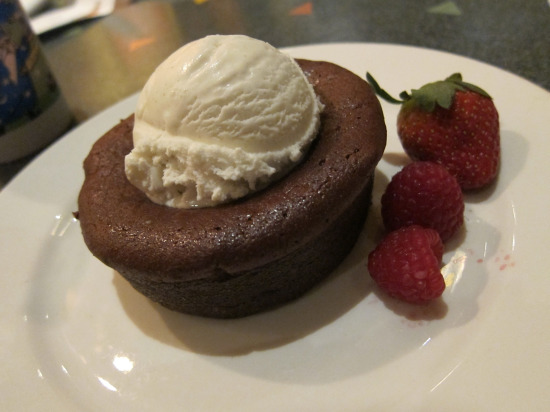 Yes, it DID taste as good as it looks! This was by far, the best dessert I had all week – and believe me, I had several to compare this to.
OK, off to bed for me = stay tuned for more pics in the next few posts.