Happy Birthday to ME!! Yes, today was my (add number here) birthday. For the last few years, I have spent my birthday away from home – in Orlando, San Diego, Key West, etc. But, because I've been traveling so much for work, I'm really glad I was able to spend this one at home.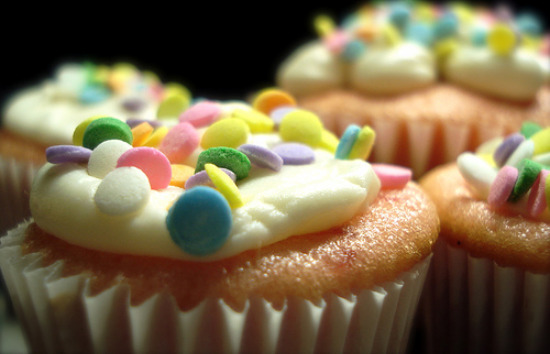 This morning, the kids woke up around 6AM and Scott so nicely got up with them, leaving me to "sleep in" until 7 AM. When I finally jumped out of bed, I was greeted by birthday wishes and homemade birthday cards – including one from Scott. Very sweet.
Birthday Run
Even though today was my birthday, I still went out for my normal Sunday morning run – this time, it was a 7-miler. For nearly an hour, it was just me and the road – which is precisely how I like it. The last time I ran 7 miles (I think on Wednesday), my legs were so heavy on the last mile. I really had to push myself to finish. Today, I felt much stronger, like I could have run another mile or two. I'll soon see how I do with added mileage since I'm scheduled to run an 8-miler this week.
Birthday Treats
By the time I arrived home from my run, at least an hour had passed. When I walked through the door, the kids yelled "surprise" and presented me with an assortment of treats from our local bakery. Not the healthiest, but it's ok once in a while, plus, it's the thought that counts. The kids were so excited that they had picked out a chocolate coffee cake, a cherry danish, and a lemon bar for all of us to share. I have to admit, they all tasted really good, but I really can't let myself get used to that type of breakfast. To offset the starch and sugar, I had some Dannon Strawberry Greek yogurt – high in protein, which is great for post-run fueling.
Birthday Fun
The rest of the day was spent with family – lunch, soccer practice, then onto the Lincoln Park Zoo in Chicago. Although the whole day could be considered a wonderful birthday, I think my favorite part was seeing the kids "dance" in their car seats to Birdhouse in Your Soul by They Might Be Giants the way home from the zoo. Mr. C even declared, "This is the best song in the whole world!" Not sure how much weight that statement has coming from a 5-year old who has only heard the song a couple times!
Because I was away from home most of the day, I had nearly a social media-free birthday, which felt SO good! Having a computer/Internet/Social Media-free day every once in a while can feel so liberating. When I do have the chance to do this, I have to admit, it's hard to come back.
Ok, I'm off to get ready for work tomorrow. Have a great night!