As I mentioned last night, today was my office holiday party. Each year there's a different theme or piece of entertainment to go with the party – this year, it was literally The Office holiday party. Our whole office arrived at the steakhouse around 11:30 AM to find little bobblehead Joe dolls on the table…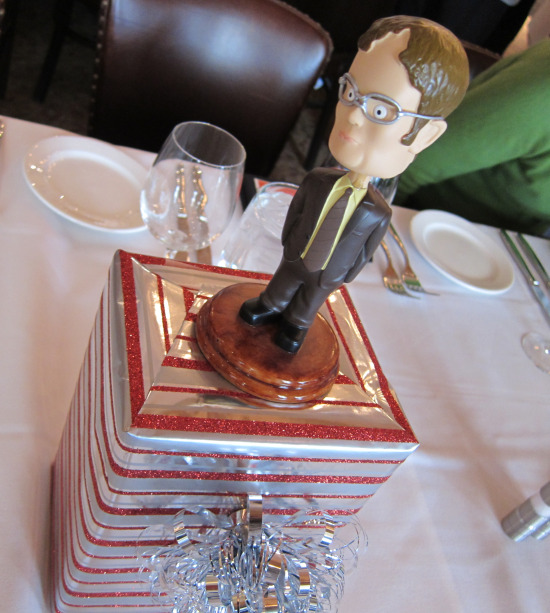 I was soo excited to find Dwight at my table! I know he is the antagonist of the show, but I think his character is hysterical! It turns out that one lucky person at our table would actually get to take that bobblehead home – it was my boss! However, since he has NEVER seen the office, I offered to take the doll off of his hands, but then so did several other people. Being the fair guy that he is, he offered to pick names for the winner. Unfortunately, I was NOT the winner (I'm still bitter – don't ask) and my winning co-worker promptly traded Dwight for an Angela at the next table…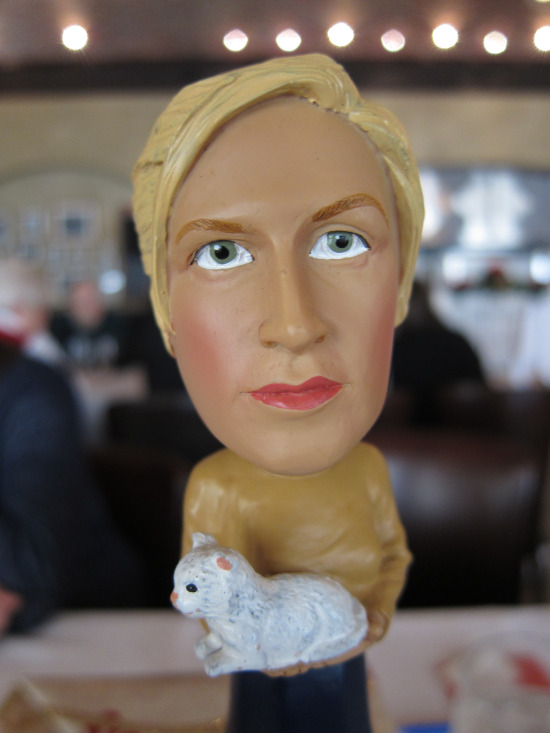 I seriously can't believe she chose Angela over Dwight – Dwight epitomized the bobblehead! Bitter I tell ya, just bitter.
Anyway, before the main lunch was served were enjoyed a few appetizers and cocktails and then all settled down to our salads…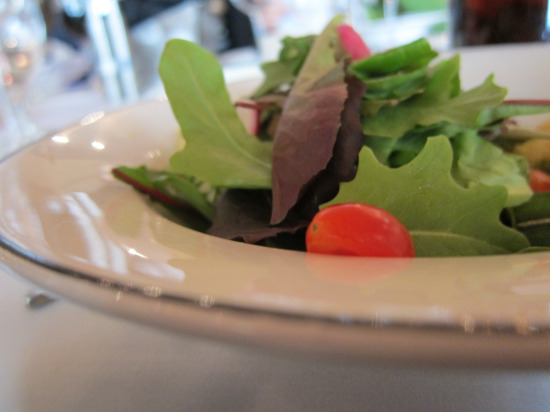 A fresh and leafy green salad, a perfect way to start the meal. For our entree, we could choose between a filet of salmon or beef or risotto. I do not eat beef or salmon, so I had the very tasty spinach and mushroom risotto…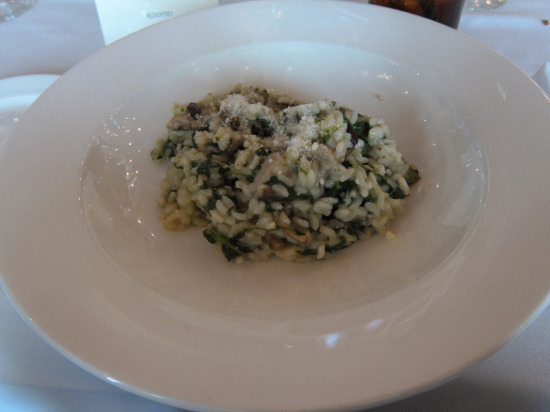 It was served on HUGE plate that dwarfed the rice, but there was actually more in the bowl that I thought. I ended up eating the whole thing (minus a few overwhelming mushrooms) and I was really full.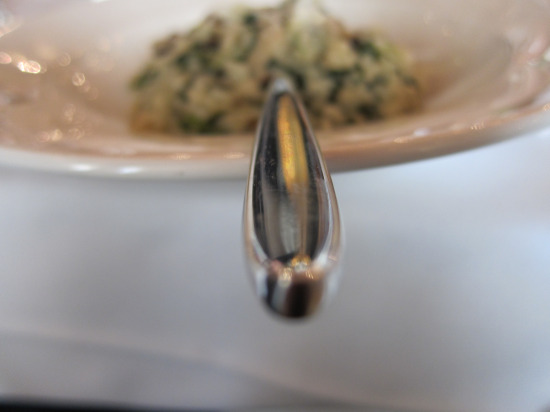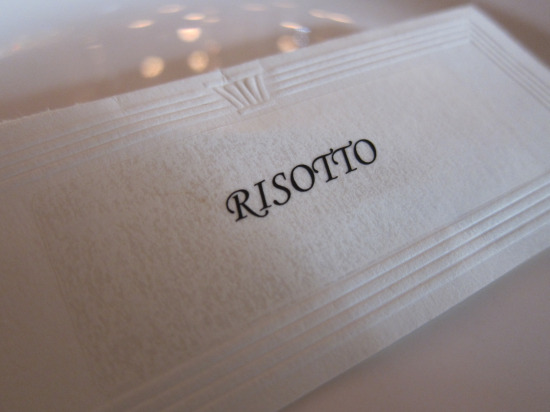 Just prior to dessert, they held a raffle, that included cool prizes like 1-2 night stays in downtown Chicago hotels, gift certificates to Borders, etc. No, I didn't win – but one of my team members won 6 dozen bagels and gave everyone on the team a coupon for a free dozen bagels – it's all about sharing the wealth baby! I'm still not crazy about bagels, but they are a little more tempting when they're free.
Dessert was slightly disappointing. Seriously, there were 2 bite-size brownies, 2 small cookies, 2 tarts the size of a silver dollar, and a 2 oz ramekin of creme brulee – this was for 4 people! That's not dessert, that's a snack! My boss and I kept waiting for something else to come out – actually hoping for something to come out – but it didn't.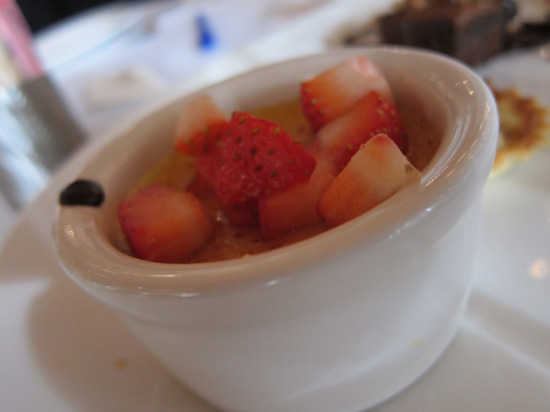 I'm not a creme brulee fan normally, but I decided to try it today. It was good, but my boss and I were still contemplating a Dairy Queen run.
To Bonus or Not To Bonus
And now – the moment we were ALL waiting for – Bonus Time! We anxiously awaited to get our holiday cards – the vehicle for our bonuses. Although I was pleased to still get a bonus, I couldn't help but be a little disappointed because it was lower than last year. I shouldn't complain though – most people do not get bonuses. Considering the economy, I think it's very generous for my company to still keep this tradition.
It's Personal…Training That Is!
Tomorrow afternoon, I start my very intense personal training class. At one point, I thought I could skim through books ahead of time, take the class, study for a couple weeks, then take the test. I have officially comes to terms with the fact that this plan is NOT going to happen. Of the two books I have to use as study materials, the one book is about 3 inches thick. OMG, I nearly passed out when I started reviewing the anatomy section! I'm giving myself a new goal of taking the test by the end of February/early March, but that's even a crap shoot.
OK, gotta get some rest so that I am ready to go to my class. Take care everyone!