Hey all!
Hope you had a relaxing Sunday! I started the day with an interval run on the treadmill for about 40 minutes. I started at 7.0 and then maxed out at 7.6. What a great workout! The run was followed by more squats and lunges – so great for the toning the legs which I totally need for my upcoming trips to Florida.
Breakfast was rather light – only a 1/2 Luna bar and 1/2 a pink orange…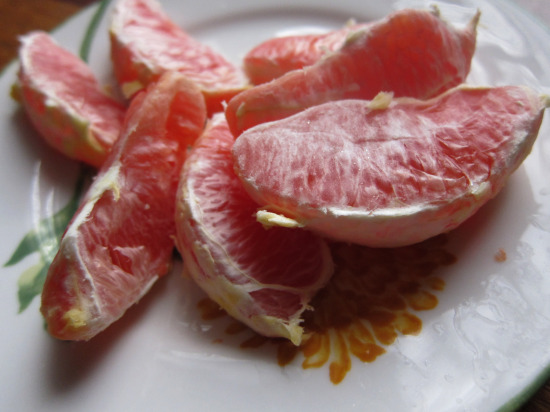 This was the first time I've ever eaten or even seen a pink orange! The sign for the oranges didn't give any indication that they were pink so their color really took me by surprise. Does anyone know why oranges can be pink sometimes???
The rest of the day was spent at the Field Museum (aka home of Sue the dinosaur) in downtown Chicago. I was really itchn' to get out of the house for some reason, so going to a museum seemed like a good plan. When we arrived at the museum, we immediately ate a packed lunch so as not to buy any of the expensive (and mostly unhealthy) food there…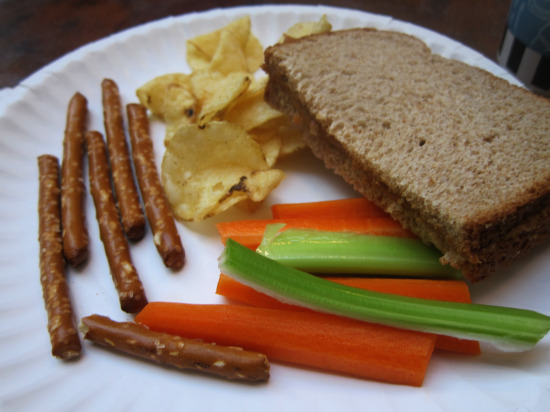 It was a PB&J sandwich made with all-natural peanut butter on whole grain bread, with a few chips, pretzels, and carrots/celery on the side. We ate in a little cafe area which had a great view of some of our new best friends…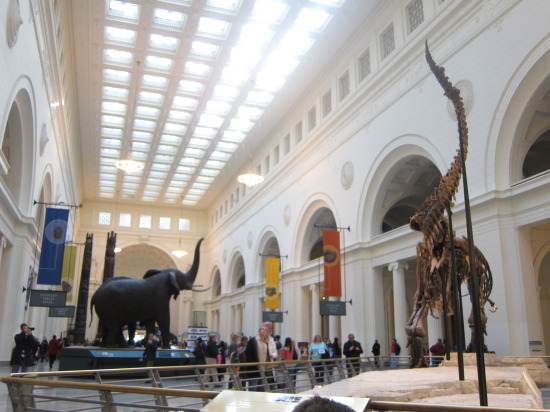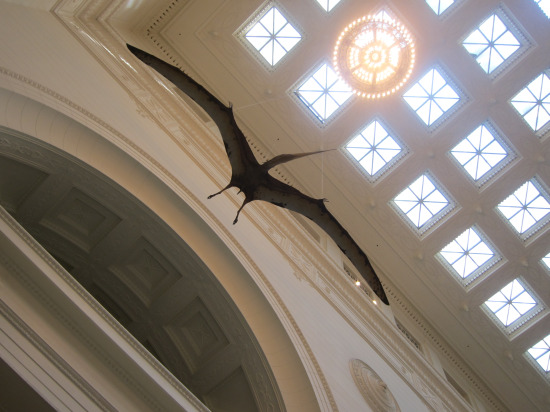 I am not a huge natural history fan – I'm more of an arts and artifacts kind of a girl. But, the museum is great for kids and is not too expensive as far as admission. After about 3 hours at the museum, I had had my fill of dinosaurs and stuffed mammals. 
Dinner, again, was on the lighter side. I had a small salad with:
Red leaf lettuce
Cucumbers
Carrots
Tri-color bell peppers (sauteed)
Red onion
Bacon, 1 slice
1/2 hard boiled egg
1 oz of white cheddar cheese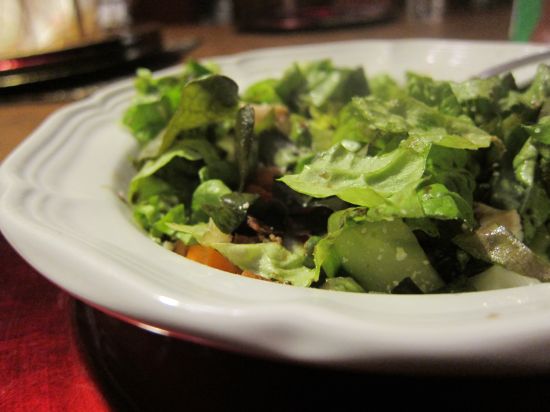 I topped it all with a little spritz of olive oil and a bunch of balsamic vinegar. Super yummy and healthy! But of course, I just had to throw in something to off-set that healthiness…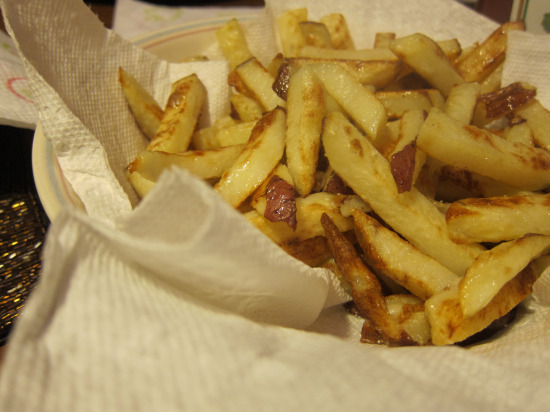 Scott and the kids actually had hamburgers/turkey burgers tonight. I just wasn't in the mood for a burger, but these oven-baked fries sure hit the spot!
I'm off tomorrow for MLK day – woo hoo! But, because I'm only in the office on Tuesday and Friday this week (due to my trip to DC), my two work days will be jam-packed.
Time to get studying – see you all tomorrow.