Hello Everyone! Hope you all had a wonderful and relaxing Sunday. After my typical Sunday morning run, I made a super yummy yogurt parfait for breakfast…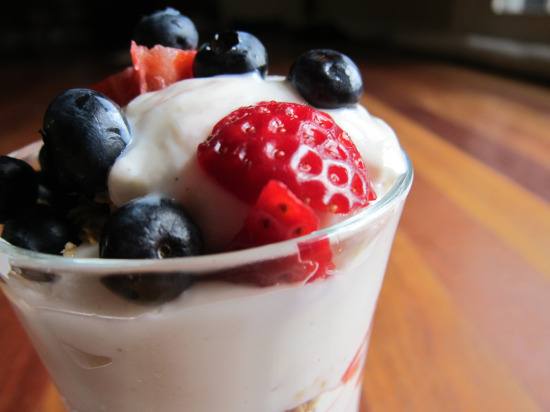 I layered the parfait with the following awesome ingredients…
5.3 ounces of Trader Joe's nonfat Greek yogurt, vanilla
1/4 cup Galaxy Vanilla Almond Granola
1/8 cup blueberries
1 huge strawberry, chopped
My own Greek Yogurt "Sundae". This was, by far, the best breakfast I've had in a long time.
And, if you can believe it, the whole parfait added up to less than 300 calories – now that's a great breakfast!
Scott and I took the kids to church at 11 AM then headed to Jason's Deli for lunch. It really wasn't too exciting, but I did snag a couple of Dr. Kracker flatbreads for a snack at work tomorrow – he he!
After lunch, I headed back out shopping. I am trying to find something fun to wear for Fitbloggin. There's been a little chatter about going out dancing, which sounds really fun. Unfortunately, my dancing days post-kids are few and far between and my fun, party girl close have taken a hit because of this. I shopped for more than 2 hours at Gap, Banana Republic, Ann Taylor, etc. and only found one thing that I remotely liked.
Is it just me or is anyone else having a hard time finding cute clothes for Fitbloggin and Spring in general??
For dinner ….it was taco night at the RWC house tonight.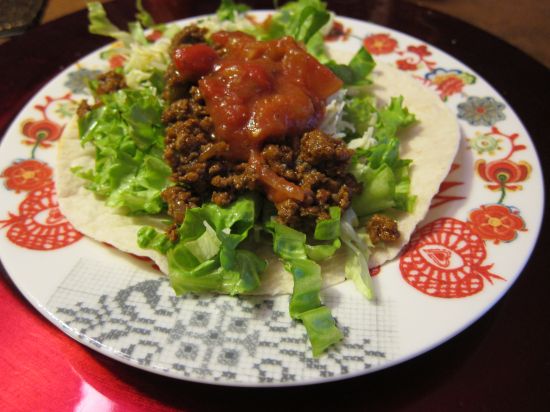 Scott makes fantastic turkey tacos – really juicy and just the right amount of spice. He makes it all from memory too. As you can see, I had my fair share of the taco fiesta…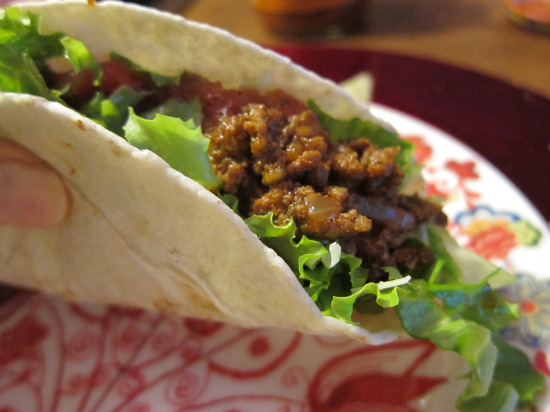 After letting my stomach settle, I hopped on the treadmill again for a fast 2-mile run. I had to shorten my morning workout a bit due to church so I wanted to make up for the lost time tonight. I used to do double workouts/runs quite often – mostly in the few months post-pregnancy. I love how strong the fast bursts of exercise make me feel. However, I stopped doing them so often because running in the evening tends to make it difficult for me to fall asleep.
Anyway, post evening run, I enjoyed a little sweet treat…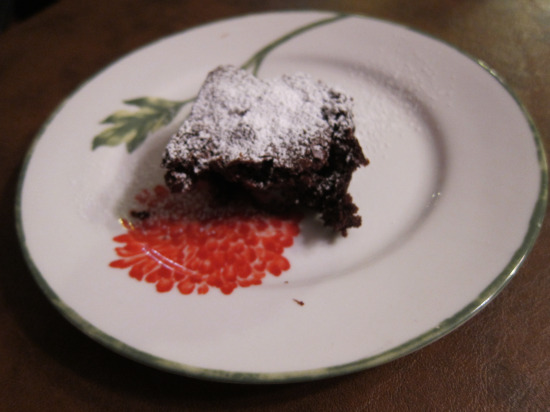 Double chocolate Ghirardelli brownies. I cooked them a tad too long, but they were still ooey and gooey!
Time to plan my wardrobe for the week and for Fitbloggin! Have a great night!