Hello All! 
I've been meaning to tell all of you about this great new Web site for wine and cheese pairings! The Cheese Cupid is a Web site developed by the Wisconsin Milk Marketing Board that helps you pair your favorite wine/beer/liquor with the best cheeses for that wine or vice versa. It's super easy to use and it gives you photos and descriptions of the cheeses and wines. And better yet, it even has a free iphone application – perfect for when you're running around buying last-minute party items.
A few weeks ago, the Cheese Cupid actually sent me some cheeses to try….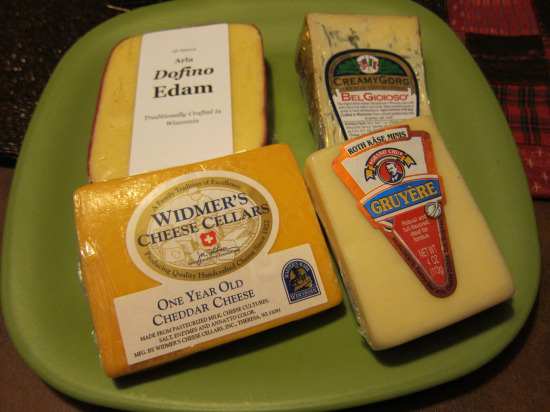 They sent a block of cheddar, edam, gruyere, and gorgonzola for me to sample. I ended up trying the edam and cheddar at a dinner party I had over the weekend. The cheddar tasted – well, like cheddar. It was good, but nothing too special.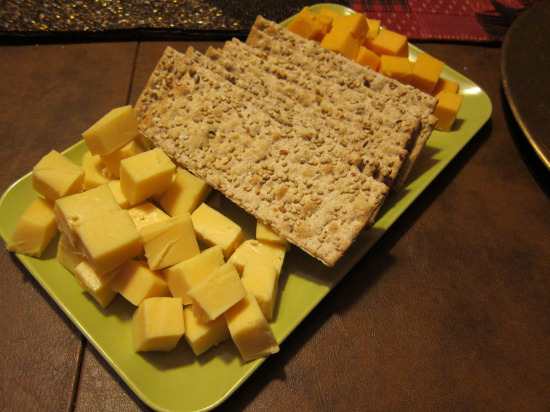 However, the edam was fantastic! I have never had edam before and had never even heard of this type of cheese. It was a mix between Swiss and cheddar and was so mild yet flavorful. So yum, I wish I had more! I did attempt to use the Cheese Cupid site to pair my cheese with a recommended wine. But, it turns out, I never ended up drinking wine that night!
Ok, enough cheesey talk 😉 I had another fabulous but chilly run outside this morning! I wonder if I'm getting addicted to winter running?? 
Today, Scott and I finally bought our Christmas cards. We are just now beginning to write them out to about 50 people/families. I highly doubt any of these will get delivered before Christmas, but better late than never!
Tomorrow, I'm headed to lunch with Anne, a long-time friend and former colleague. We're headed to Big Bowl – yummy Asian stir-fry.
Gotta run. See you all tomorrow!