Hey All! Hope you had a great afternoon. I'm winding down for the evening, as I'm sure many of you are. Tonight, I had planned to read through the new book I received in the mail – The Full Plate Diet (January 2010), but am just too tired to read anything that I need to pay attention to. And, with all new health, fitness, or nutrition books – I want to give this my full attention.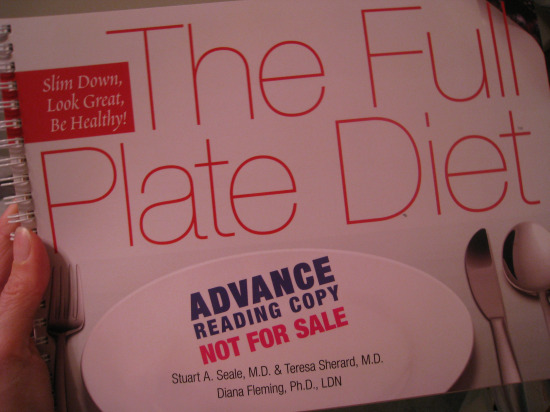 From my very brief look at the book, the diet – which is more of an eating plan rather than a restrictive eating regimen – focuses on adding fiber to your meals throughout the day. The pictures and layout look awesome! But, I'm really interested to see what tips the authors give on how to add daily fiber without feeling too full or bloated (a problem many people have). I'll keep you posted on that one! Also, be on the lookout for my review in the next week or so.
As for my afternoon, my schedule was packed with more meetings and other desk work. I did manage to snag a few birthday cookies as an afternoon treat….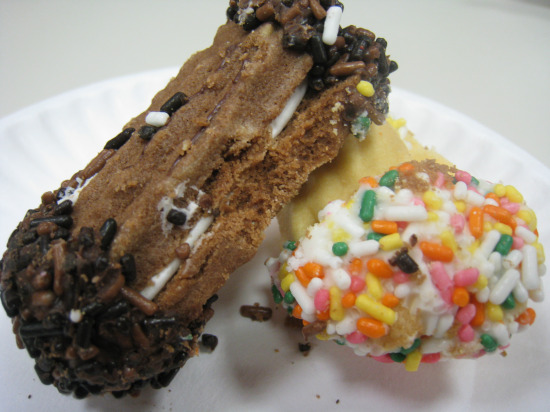 Hmm, they were so yummy, it was hard to stop at just two.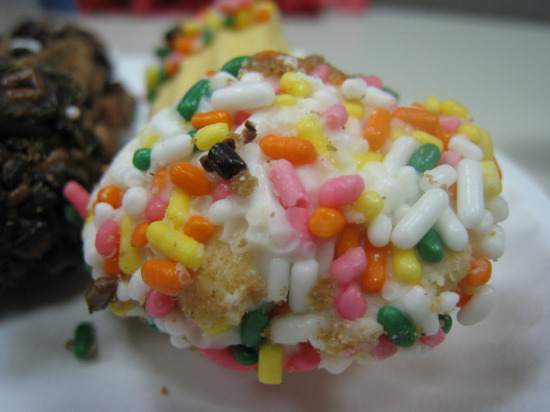 Per usual when I'm eating sweets, I enjoyed the cookies with a spot of hot tea – this time it was Bigelow Chamomile tea.
I didn't arrive home until after 6:30 PM today. My days just keep getting later and later. Pretty soon, I'll be driving home in the dark – ugh! Because I arrived home so late, I didn't feel like making a big dinner, so I warmed up leftovers from Monday night…
I had my husband's pasta sauce over Trader Joe's whole wheat penne with a side of fresh green beans. Honestly, the sauce even tastes better after it's been sitting around for a few days. So, having leftover pasta and sauce is always a welcome meal for us.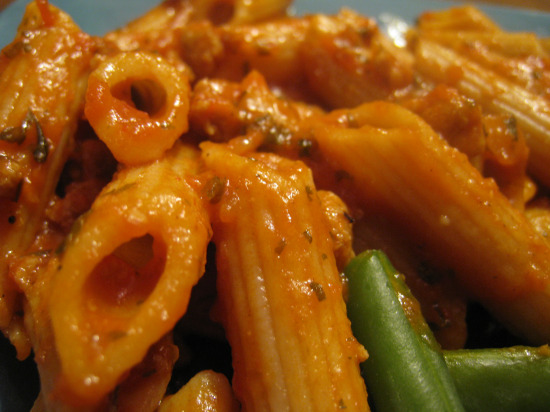 It's really easy to overeat when it comes to this sauce, but I tried very hard not to tonight. 
Now, I am headed to bed. Tomorrow is an early run as long as it's not raining too hard – blah. I shouldn't complain though because we need the rain.
See you in the AM!