Happy Friday everyone!
I'm watching Psych right now and loving it! I really should go to bed since I only got about 4 1/2 hours of sleep last night. I woke up at 3 AM and just couldn't go to back to sleep. I actually started thinking of that song by Matchbox 20 – It's 3 AM. But, I wasn't lonely just anxiety-ridden.
I got up around 4 AM and actually worked for a few hours. How dedicated is that? Breakfast was another cereal bowl, but this time with a new cereal…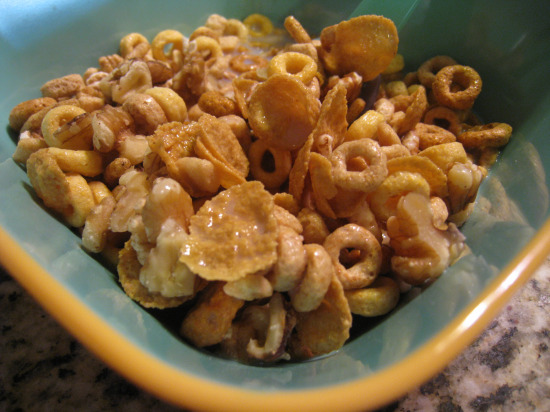 I received a free sample of Total blueberry pomegranate in the mail so I threw that into the mix with Cheerios multi-grain and Kashi Go Lean. I topped the cereal with a bunch of walnuts for some extra MUFA and crunch. The Total cereal sure smelled good when I poured it into the bowl – very fruity. It added a little bit more sweetness to my normal cereal mix, which was surely welcome. But I really don't think it was anything extraordinary, but then again, I've never been a big Total fan.
Scott and I opted for lunch at Portillos today – a Chicago hot dog/Italian beef favorite. I ordered the all-beef hot dog with everything…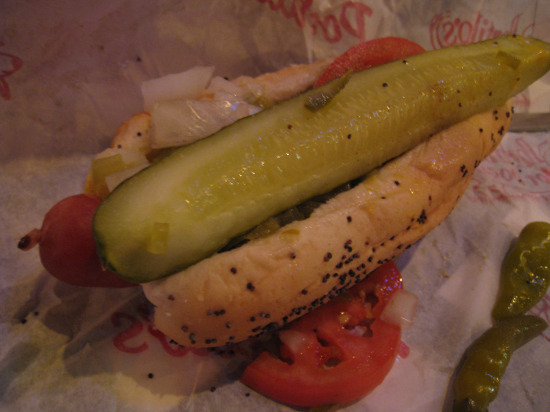 Really messy, but awesome! I did NOT eat the pickle right on the hot dog, but I left it on for the picture to give you the full effect. If you ever want to see a crazy place at lunchtime, just go to Portillos – it's nuts! There were so many people in the restaurant that we almost didn't find a seat.
Dinner was leftover soup…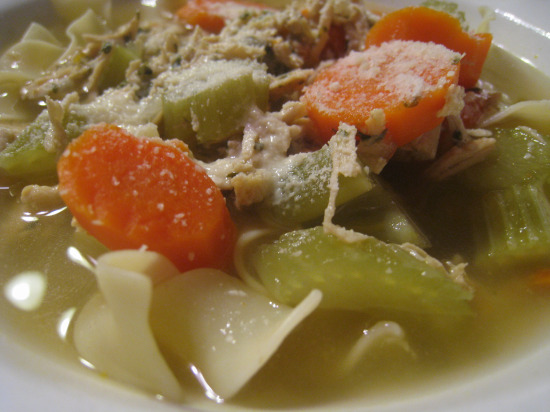 With a side of Mac and cheese…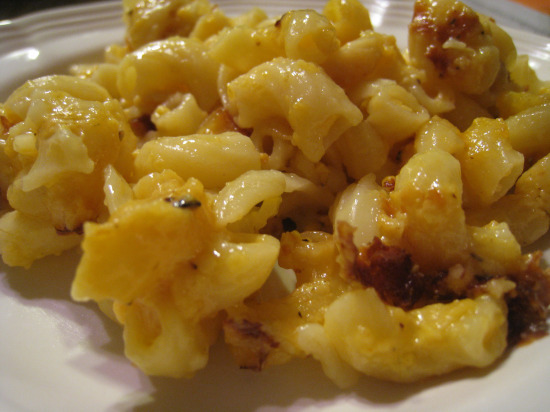 Now, I really need to get to bed, as I'm sure you can all understand. I hope I will be able to finally get some sleep and shake this headache that I've head all day.
Night everyone!